Amaretto and Panettone Bread and Butter Pudding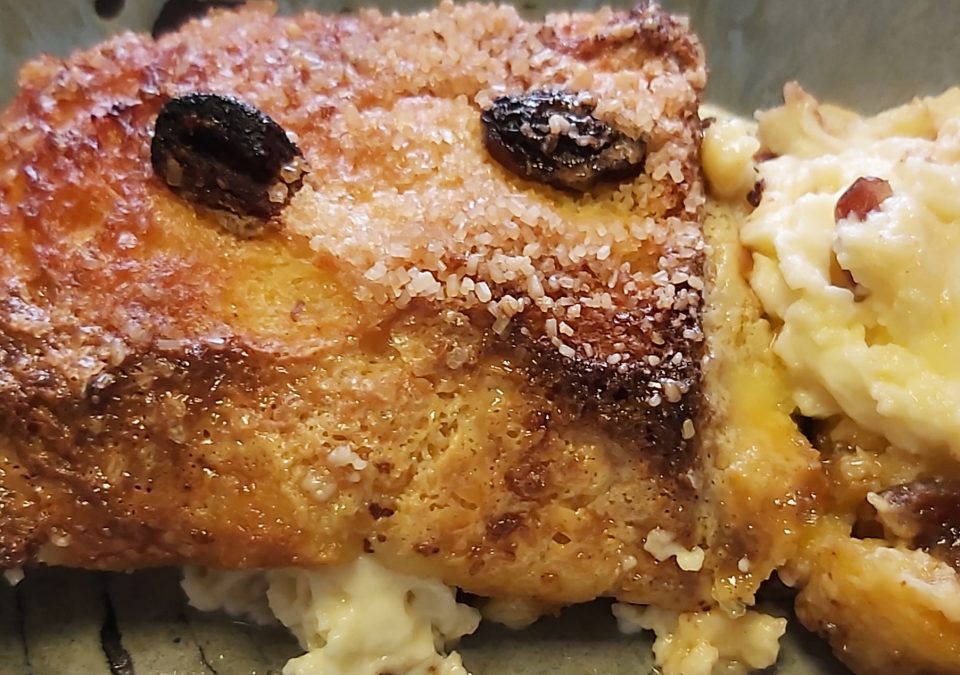 Amaretto and Panettone Bread and Butter Pudding
It's time to get baking and Brenda from Allonby Tearooms has shared this delicious British classic which is sure to bring a bit of warmth as the days start to get a little colder.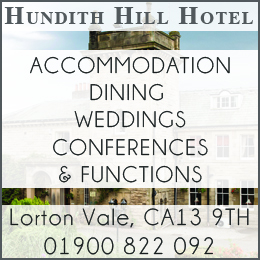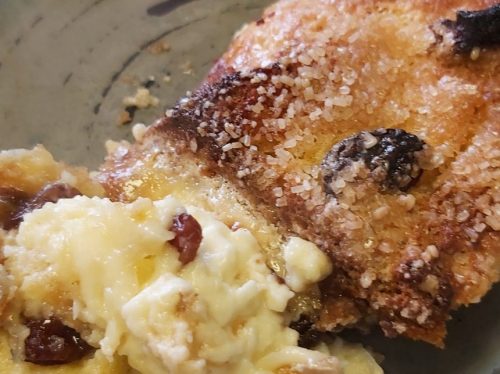 If it's the right time of year this is also a great recipe to use up any Panettone leftovers from the festive period.
I used a mixture of dried apricots and cranberries. However, any dried fruit of your choice would be suitable. Additionally, the recipe directs you to use vanilla extract but I substituted this with amaretto (This could be altered to a liqueur of your choice).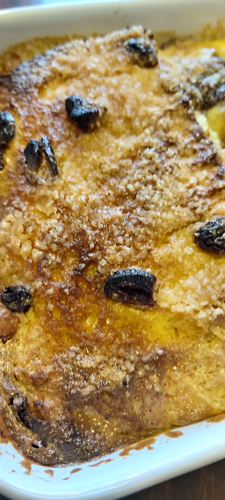 INGREDIENTS:
350ml of double cream
3 eggs
150ml milk
3OZ caster sugar
1 TBLS of light brown sugar
1/2 TSP vanilla extract
20OZ butter
75g dried fruit
Butter approximately 4 thick slices of Panettone place into a deep dish 18cm x 25cm
Sprinkle with dried fruit mix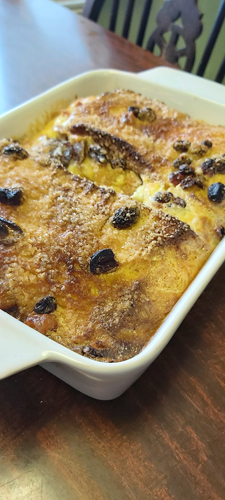 METHOD
1.) Preheat the oven to 180°C (350°F) gas mark 4.
2.) Heat the milk and the cream and bring almost to the boil.
3.) Whilst the milk and the cream are heating, whisk together the sugar, eggs and the vanilla extract. Then, pour the hot milk and cream mix on top (This creates custard).
4.) Pour the custard over the Panettone and allow it to stand for at least 20 minutes. After the 20 minutes, sprinkle brown sugar on top and place the pudding in a large roasting tin. Next, carefully pour enough hot water into the tin so that it is half full.
5.) Bake in a preheated oven for 50 minutes until the top is golden and the centre is just set. Then, serve the pudding with cream or ice cream.
Like this recipe, find more from Allonby Tearooms below. 
Would you like to advertise your business in The Guide?  Find out how we can help you. 
Share It: