Delicious Cherry and Almond Cake from the Allonby Tea Rooms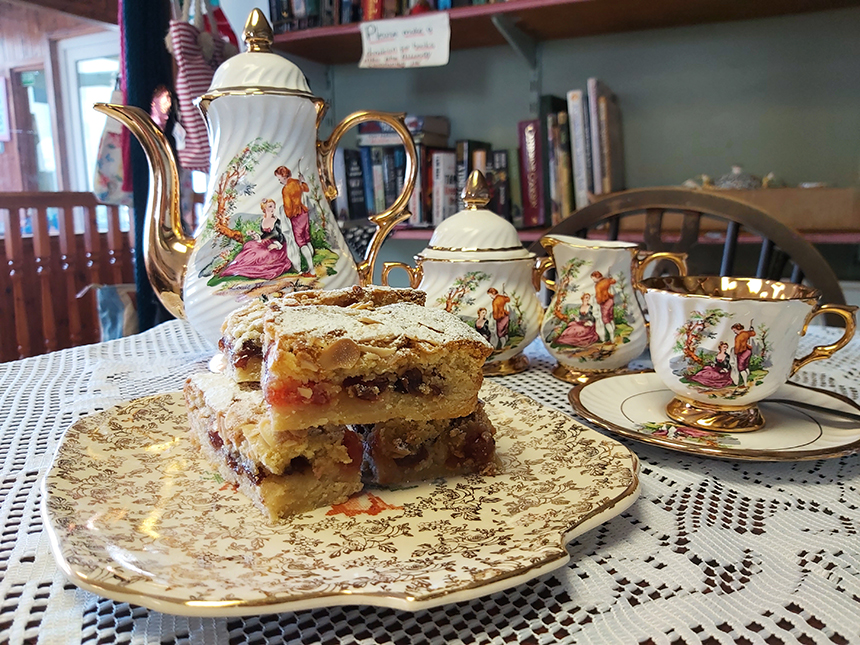 It's time to get baking but sometimes it's best to be honest, when it comes to cakes and slices there's no point in mucking around. Cherry
Traditional favourites are just that for a very good reason, they've stood the test of time and many recipes may have been a closely guarded secret that's stayed in a family for generations.  We thank Brenda from Allonby Tea Rooms for sharing hers with us.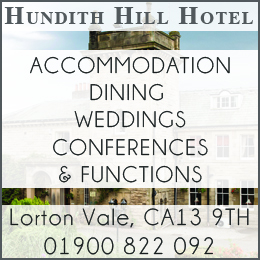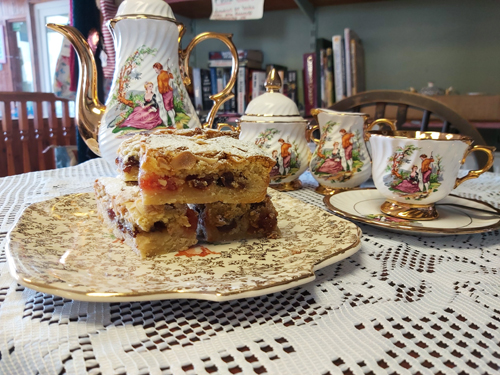 Ingredients
For the Base:
6oz (175g) butter or margarine
9oz (250g) plain flour
3oz (75g) caster sugar
4oz (110g) sultanas
5oz (150g) cherries roughly chopped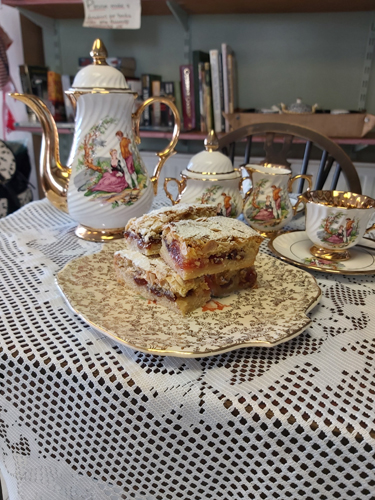 For the Topping:
5oz (150g) butter or margarine
5oz (150g) caster sugar
2 eggs
5oz (150g) ground almonds
A few drops of almond essence
3oz (75g) flaked almonds
icing sugar to dust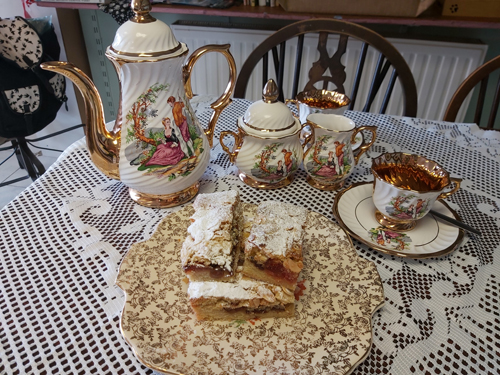 Method
1.) Grease and line an 18cm x 26cm baking tin and set oven to gas mark 4 (180 degrees celsius)
2.) Cream butter and sugar together and gradually add flower. Mix until fairly firm, turn into prepared tin and press into the bottom evenly with the back of a spoon.
3.) Lay sultanas and chopped cherries on the mix.
4.) Mix the topping by creaming together the butter and the caster sugar and then add the eggs, mixing well.  Add ground almonds and a few drops of almond essence.
5.) Spread the mixture over the fruit base and sprinkle with the flaked almonds.
6.) Bake in the middle of the oven for approximately 45 minutes until golden brown and firm to touch.
Serve and Enjoy!
Why not try out some more wonderful creations from Brenda here…
Follow Allonby Tea Rooms on Facebook @allonbytearoomandgiftshop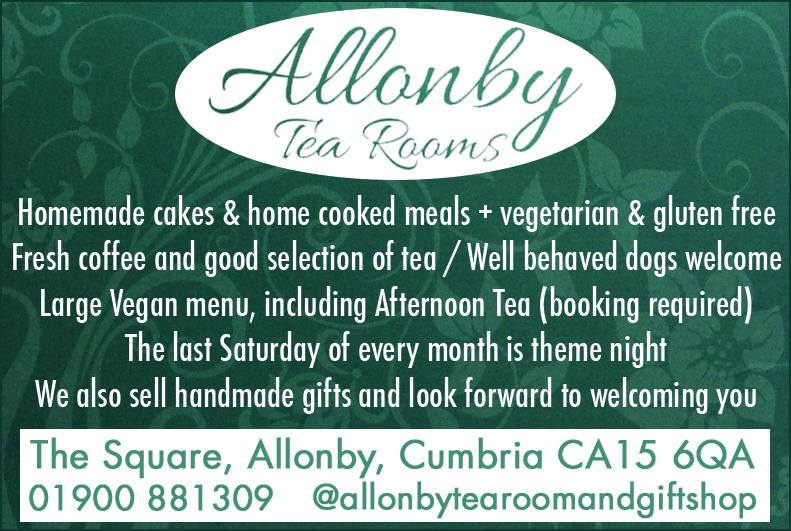 Cherry Cherry Cherry
Share It: