Banana & Chocolate Cake Recipe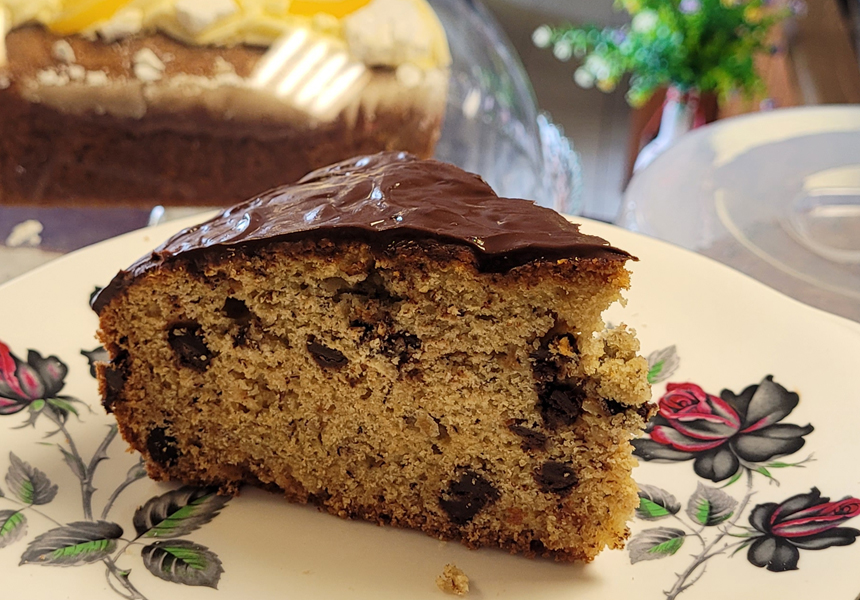 Banana & Chocolate Cake Recipe
Mouthwatering chocolate cake by Allonby Tea Rooms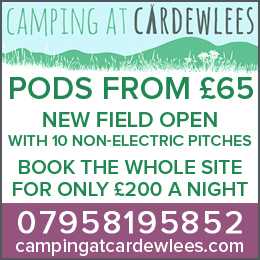 ---
Serves: 8
Prep: 20 minutes
Cook: 40 minutes
You'll need: 10 inch springform cake pan, greased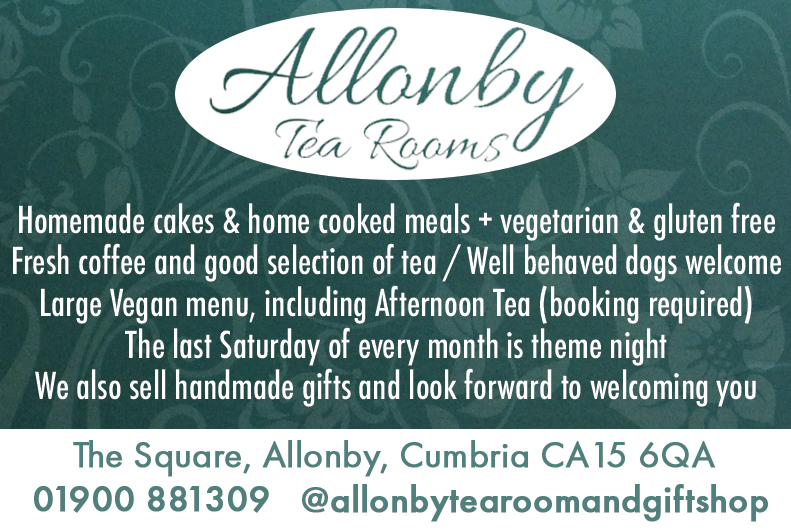 ---
Ingredients
180g Butter, softened
190g Caster Sugar
3 Eggs
3 ripped bananas, mashed
340g Plain Flour
1½ tsp bicarbonate soda dissolved in 3 tsp hot milk
1½ tsp baking powder
200g dark/bittersweet/milk chocolate, chopped, plus extra to decorate
250 ml double cream
---
METHOD
Preheat the oven to 180C/160C fan/gas 4. 
Put the butter and sugar in a mixing bowl, and beat with a wooden spoon or electric whisk until all the sugar has been incorporated and the mixture is pale.
Add the eggs, one at a time, mixing well between each addition to make sure it's well incorporated.
Add the mashed bananas, then the dissolved soda mixture and mix well.
Add the flour and baking powder, folding it all in with a spoon until you have a homogeneous mixture. Fold in the chocolate.
Spoon the mixture into the prepared cake pan and bake for 40 minutes, or until skewer inserted in the middle comes out clean. Allow the cake to cool in the pan.
Just before you are ready to serve, beat the cream to soft peaks and spread over the top of the cooled cake.
Decorate with greated and shaved chocolate.
Follow Allenby Tea Rooms on Facebook
---
To learn more about what's happening follow Cumbria Guide on our social media
---
Share It: