Blackberry Bakewell Pudding from Allonby Tea Rooms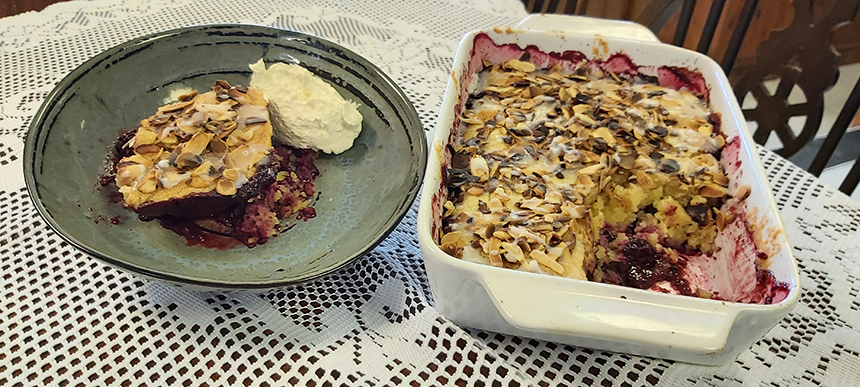 Blackberry Bakewell Pudding
It's time to get baking again and as the weather gets a little colder sometimes you just want to put something together quickly, get it in the oven and bring out a wonderfully warming pudding.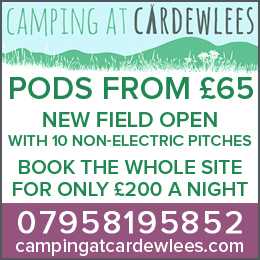 Using seasonal berries this recipe is a tweak on a traditional favourite and we thank Brenda from Allonby Tea Rooms for sharing her delicious autumnal dessert.  For a gluten-free option swap the plain flour for gluten-free flour.
Ingredients
225g (8oz) blackberries
50g (2oz) blackberry jam
175g (6oz) butter, softened
75g (3oz) caster sugar
3 large eggs, beaten
175g (6oz) ground almonds
40g (1 ½oz) plain flour
50g (2oz) icing sugar
juice of 1/2 a lemon
2 tbsp of flaked toasted almonds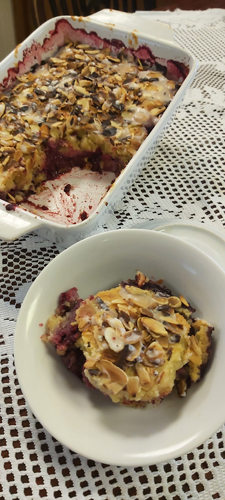 Directions
1).  Heat the oven to 180°C (160°C fan) mark 4. In a medium bowl, mix together the  blackberries and jam. Spread evenly over the bottom of a 1 litre (1¾ pint) baking dish.
2).  In a large mixing bowl, beat the butter and sugar until pale and fluffy. Beat in the eggs gradually, then gently fold in the almonds and flour. Spoon this mixture over the blackberries and smooth the surface. Bake for 45min.
3).  Sieve the icing sugar into a small bowl and whisk with just enough lemon juice for a runny yet thick icing. Top the pudding with toasted flaked almonds and then, using a teaspoon, drizzle over the icing.
To Freeze ahead
Bake up to the end of step 2, cool completely, wrap well in clingfilm and freeze. Defrost thoroughly at room temperature overnight. The dessert can be enjoyed at room temperature or to serve warm, preheat oven to 180°C (160°C fan) mark 4 and bake on the middle shelf for 25min. Decorate with icing and almonds before serving.
Follow Allonby Tea Rooms on Facebook @allonbytearoomandgiftshop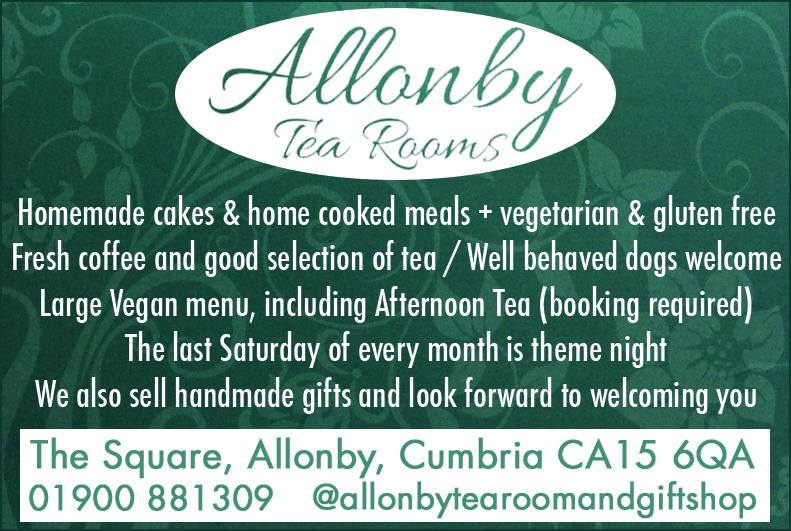 Blackberry Bakewell Blackberry Bakewell
Share It: