Carrot Cake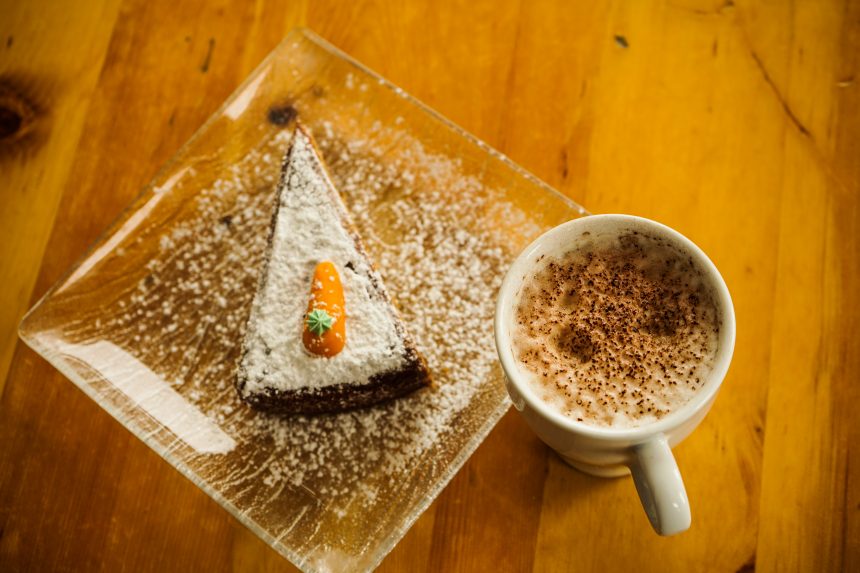 It's time to get baking because Brenda from Allonby Tea Rooms has shared one of her favourite recipes with us. 
This is a simple recipe but it's a firm family favourite.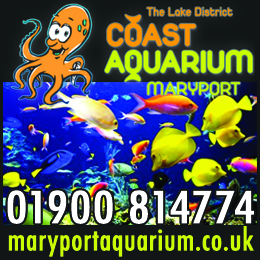 Ingredients
2 eggs
140ml(5fl oz) vegetable oil
200g ( 7 oz ) soft light brown sugar
300g (11 oz) grated carrot ( weight when grated )
100g ( 3 1/2 oz) raisins
75g ( 3 oz ) pecans or walnuts chopped
180g ( 6 1/2 oz) self raising flour
Pinch of salt
1/2 teaspoon bicarbonate of soda
1sp ground cinnamon
1/2 teaspoon freshly grated nutmeg
1/2 teaspoon mixed spice
For the orange cream cheese icing
250g (9 oz ) Cream Cheese ( straight from the fridge )
50g ( 2 oz) butter , softened
1 tsp vanilla extract
275g (10 oz ) icing sugar, sifted
Finely grated zest of 1 orange

Method
Preheat the oven to 150C, 300F, Gas Mark 2. Oil and line the tin with greaseproof paper.
Beat the eggs in a large bowl, then add the oil, brown sugar, grated carrot, raisins and chopped nuts.
Sift in dry ingredients and bring the mixture together using a wooden or large metal spoon.
Pour mixture into prepared loaf tin, smooth the surface and bake in the oven for 1 – 1 1/2 hours or until a skewer inserted into the middle comes out clean.
Allow to cool in the tin for about 5 minutes before removing.  Cool completely on a wire rack before serving.
To make the icing
Beat the cream cheese and butter together in a bowl until combined.
Add the vanilla extract, icing sugar, finely grated orange zest and mix to combine. The icing should be smooth and quite thick.
Using a palette knife spread the icing evenly over the cooled cake, dipping the knife into a bowl of hot water if the icing is too hard to spread out.
Cut into slices to serve.
if you're looking for a gorgeous summer meal to serve this dessert with, check out our Vegan BBQ Jackfruit Sando recipe!
Share It: