Your Festive Cocktails Guide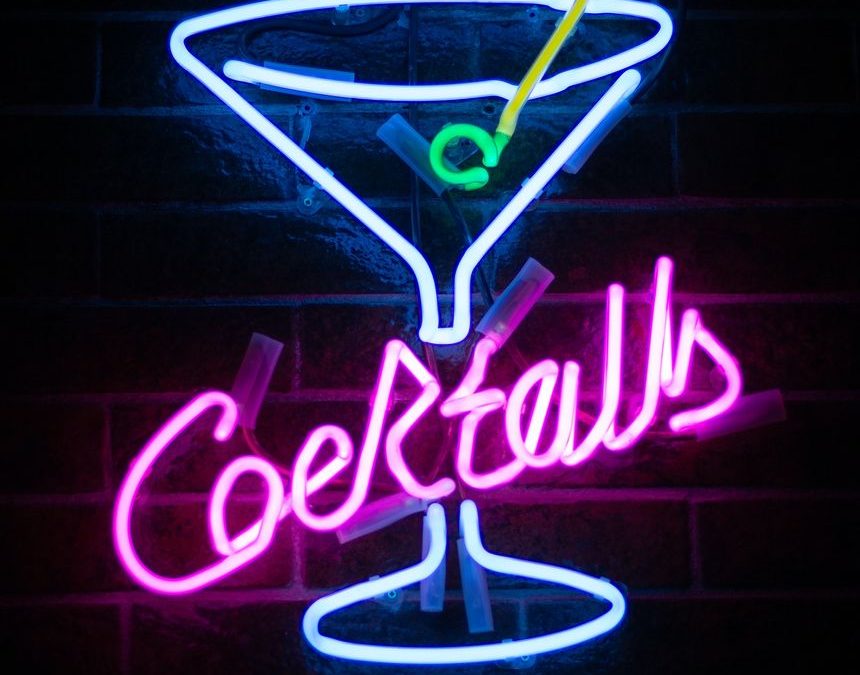 Your Festive Cocktails Guide – It's that time of the year again when we all want to get inside by a fire and huddle over a nice warming cocktail.  We feature a couple of out and out classics that will bring some cheer to a dreary day.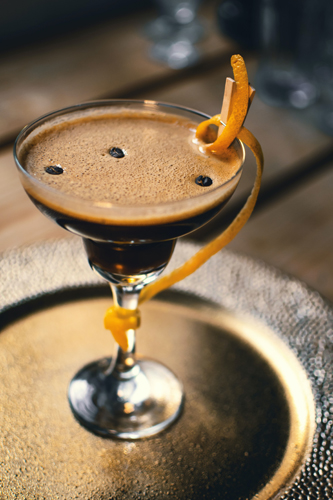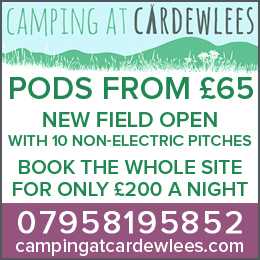 Espresso Martini
Ingredients for the sugar syrup
100g golden caster sugar
For the cocktail
Ice
100ml vodka
50ml freshly brewed espresso coffee
50ml coffee liqueur (like Kahlua)
4 coffee beans (optional)
Method
To make the sugar syrup put caster sugar in a pan over a medium heat and pour in 50ml water.  Stir, and bring to the boil.  Turn off heat and allow the mixture to cool.  Put 2 martini glasses in the fridge to chill.  Once the sugar syrup is cold, pour 1 tbsp into a cocktail shaker along with a handful of ice, vodka, espresso and coffee liqueur. Shake until the cocktail shaker feels icy cold.  Strain into the chilled glasses. Garnish with coffee beans.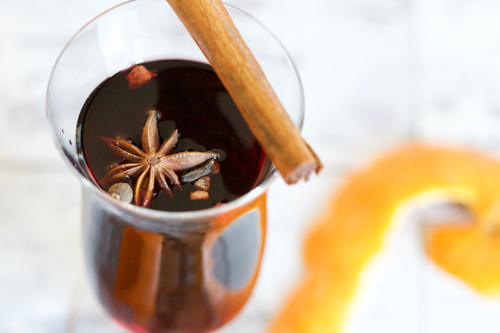 Traditional Mulled Wine
A classic but nothing feels more like Chirstmas.
Ingredients
750ml bottle red  wine
1 large cinnamon stick
2 star anise
4 cloves
1 sliced Orange
4 tbsp caster sugar
100ml sloe gin (optional but amazing)
Method                                                                                                                                      
Put the red wine, cinnamon, star anise, cloves, orange and sugar in a large pan. Cook on a low heat for 10 mins. Remove from the heat and cool, leaving to infuse for about 30 mins. To serve, heat without boiling, stir in the sloe gin (if using) and pour into mugs or heatproof glasses.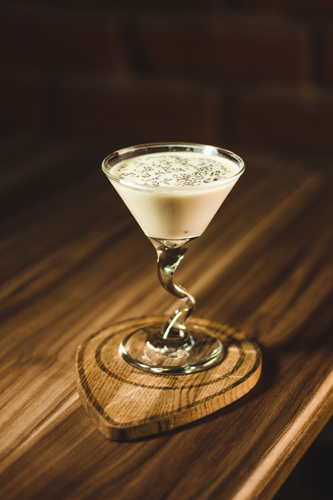 Brandy Alexander
Sprinkle spiced sugar on this creamy cocktail for a Christmassy after-dinner treat.
Ingredients
80ml brandy
50ml crème de cacao
50ml double cream
Ice
To garnish
 1 tsp golden caster sugar
1 tsp ground nutmeg
1 tsp ground cinnamon
Method
Make the garnish by mixing sugar, nutmeg and cinnamon together and set aside.  Pour the brandy, crème de cacao and double cream into a cocktail shaker, then add a generous handful of ice.  Shake until the shaker is very cold, then strain into two cocktail glasses.  Garnish with the spiced sugar.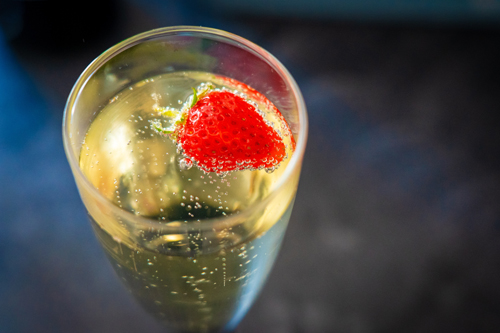 Classic Champagne Cocktail
Ingredients
1 white sugar cube
2 dashes bitters
20ml of Cognac
Enough champagne (or your favourite Sparkling Wine or Prosecco) to fill the glass
Method
Place the sugar cube onto a spoon and add the bitters.  Drop the soaked sugar cube into a champagne flute and add the cognac. Give a stir until the sugar is dissolved. Top up the glass with champagne and enjoy.
Do you want to bring your cocktails to another level?  Try these ones from Cameron Ellis who runs Yellowjacket in Carlisle. 
---
WE HOPE YOU HAVE ENJOYED THIS EASY TO ACCESS & FREE ARTICLE – BUT WE COULD REALLY DO WITH A LITTLE SUPPORT
Why not become a Fan – Supporter and Member by Taking up our Limited Offer – Every edition of The Cumbria Guide delivered to your home, alongside our Exclusive 'Cumbria Guide Loyalty Card' – All of the above and also including other special offers from less than £2 per month.
Spend More – Save More and Help Support our Local Businesses around Cumbria ….
Click here Today and start saving
Share It: