Summergrove Halls: A Must-Visit Destination For Great Food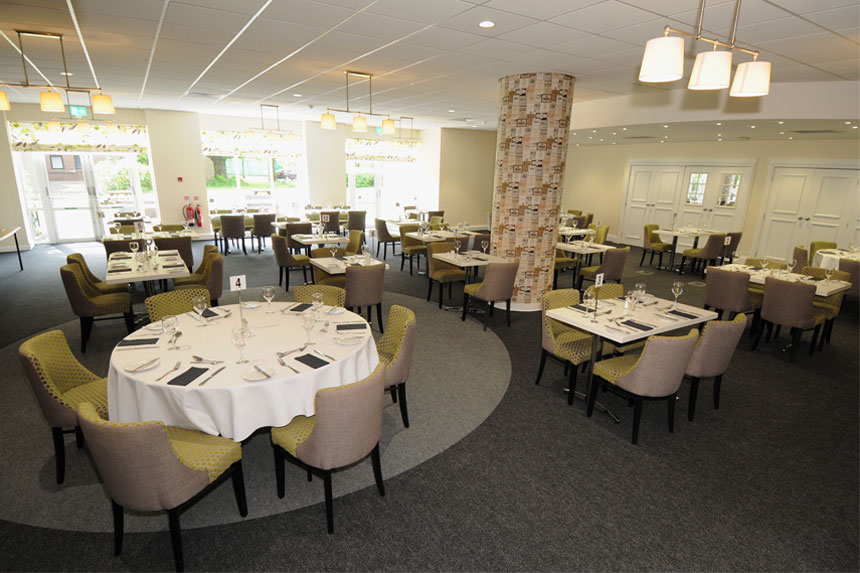 Following a recent refurbishment, the restaurant at Summergrove Halls has become a destination in its own right.
Over the past few years, Summergrove Halls has undergone a significant revamp. On 1 April they unveiled the latest of the renovations with the launch of a brand new restaurant and dining experience.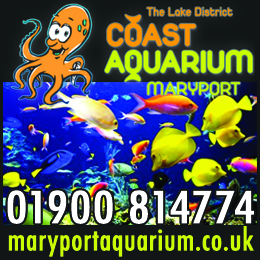 The 131 bedroom hotel, located on the outskirts of Whitehaven has long been popular with business-trippers and cyclists tackling the coast to coast. However the restaurant's growing reputation for serving up fine food and drink have earned it a whole new kind of clientele.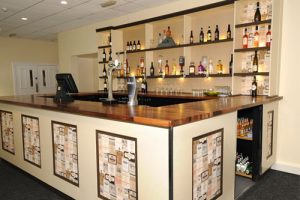 Local people – that is, non-residents of the hotel – have begun to discover the delicacies that are on offer on the outskirts of Whitehaven. Summergrove Halls may be slightly hidden away in Hensingham, but families and couples are gladly making the journey to the newly-refurbished restaurant, now serving a three-course Table d'hôte menu which changes daily, as well as juicy steaks cooked to preference and well-loved dishes such as traditional fish and chips. In addition their home-cooked Sunday lunches remain as popular as ever and they have recently launched Afternoon Teas on Saturday afternoons.
Originally, the hotel offered casual dining in the terrace bar and grill, but they soon found themselves struggling to accommodate the demand. Marketing Manager Emma-Jayne Harrison explained: "Once we opened up for Sunday Lunch, non-residents – 'walk-ins' as we call them – were coming at the weekend and they liked us, so started coming more often through the week. We just didn't have enough space upstairs so that's when we decided to move downstairs and have made it more of a restaurant experience."
She added: "We're a little bit hidden away I guess, but once people discover us, the food and atmosphere keeps them coming back."
It is fair to say that while the building might not look much from the outside, the interior is a world away. Renovations have completely transformed the dining area into a stylish and contemporary restaurant, with bright, modern furnishings and a relaxed atmosphere. The newly-built bar is sleek and open-plan, elegantly lit to display Lakes Distillery spirits and bottles from Ennerdale Brewery.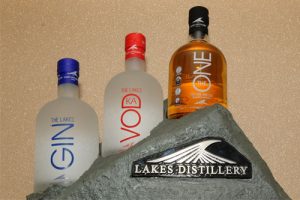 The focus is now on producing delicious dishes, from locally sourced produce. The chef, Christopher Bridge, has lived in Cumbria for the last 12 years is committed to showcasing the variety of fresh ingredients all readily available on the doorstep and to supporting Cumbrian producers. His plates are presented beautifully, with dishes displayed on white crockery, showcasing the show-stopping ingredients.
Originally from the north-east, Christopher has also won awards for his gluten-free options, so of course, creating dishes that everyone can enjoy and accommodating dietary requirements are high up on his agenda.
Emma-Jayne explained: "It's something that has become very important these days. Our chef is really good at accommodating people's dietary requirements and is particularly renowned for his gluten, dairy and soy-free dishes."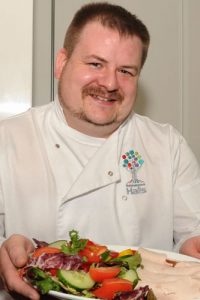 And to top it off, it is excellent value, the aforementioned daily set menu offers 3 courses for just £15. Meanwhile Afternoon Tea for £18.50 per person will get you an array of sandwiches, savouries, biscuits and cakes, served with "lashings of tea and coffee" or upgrade to a Champagne Cream Tea for £27.50.
As you'd expect, so far the response has been overwhelmingly positive. "People absolutely love it, they think it's fantastic," said Emma-Jayne. "One couple came every night over the launch weekend."
The restaurant is open for evening meals every day from 5.30pm – 8.30pm. Sunday Lunch is served from 12pm- 3pm and Afternoon Tea every Saturday from 2pm – 5pm, booking is essential.
For more information and to book contact or contact 01946 813328 or visit www.summergrovehalls.co.uk
Share It: