Whitehaven Welcomes New Late-Night Coffee House
A brand new business opening in Whitehaven is set to breathe new life into the harbourside.
A late night coffee house and bar, aptly named the Harbour Master, will open this summer at Pears House on Whitehaven harbourside.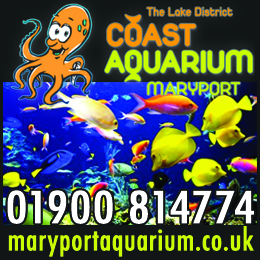 The nautical-themed, hybrid venue will highlight the area's maritime heritage and offer a relaxed atmosphere to enjoy a quiet drink and admire the views looking onto the harbour.
Along with traditional cafe fare, a deli section will offer 'snack-food' to eat-in or take away, including homemade baguettes, sausage rolls and scotch eggs sourced from local traders. Cumbrian produce will feature highly on the menu, with locally produced coffee and ale also served.
The Harbour Master aims to be a place for all times of the day, open regularly from 10am – 11pm. However, the premises has also been granted a late license for special occasions such as New Years Eve, in order to give locals somewhere different to celebrate.
Despite some initial concerns, residents of Pears House, above the venue, are now completely on board. "After the licensing meeting, the residents were completely on side and are actually looking forward to the business opening," said owner, Sean Reay. "They came across, shook my hand and wished us good luck."
The new venue will have a positive impact on the whole of the town, not only supporting local traders and employing local people, but attracting a whole new market to the harbourside.
Sean explained: "For me, it's all about creating something different. I  believe it will provide something that Whitehaven hasn't got; a place for people to come and chill out and spend the evening. It's a cafe environment, yet somewhere you can still have a beer, or a glass of wine. We're going to have cool background music on and it's going to feel really funky."
Sean hopes it will stop locals from heading out of Whitehaven to spend their evenings and weekends in other towns, by giving people somewhere unique to socialise and catch up with friends. 
It looks like it could be the beginning of something pretty exciting, is certainly set to invigorate Whitehaven's harbourside.
Sean added: "Give it another couple of years and that harbour will be the main place in town, it will be booming, I just want to be a part of that.
"It's about getting ahead and bringing people to the harbour, there are other businesses there and we could all benefit from each other."
Once plans have been finalised and building work completed, the Harbour Master is expected to open in July.
Share It: