It's All Gone To The Dogs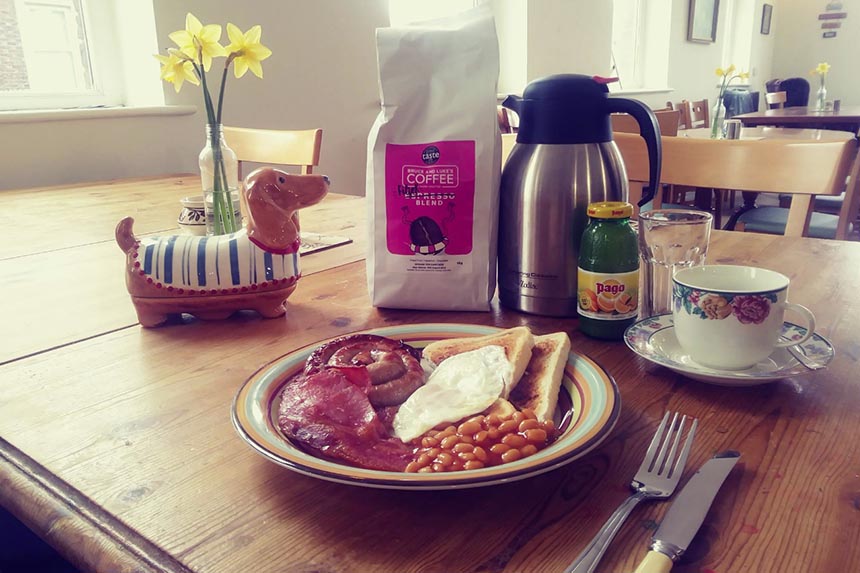 It's a dog's life at a new Carlisle cafe, where tasty treats and a hearty helping of love are on the menu – for humans and their canine companions.  
It may be Carlisle's most dog friendly cafe, but Gone to the Dogs is not only a welcoming place for pooches, it's creating a community in which they are outright celebrated.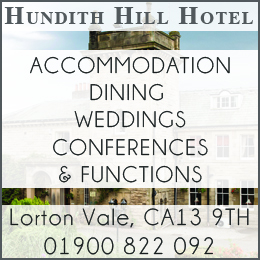 Located opposite Bitts Park, canine visitors – allowed to be off-lead – can sniff and socialise as they please, lapping up the attention or enjoying the toys in the "doggie creche". But humans too, are enjoying the socialisation, sitting on communal tables and bonding with neighbours over their four-legged friends.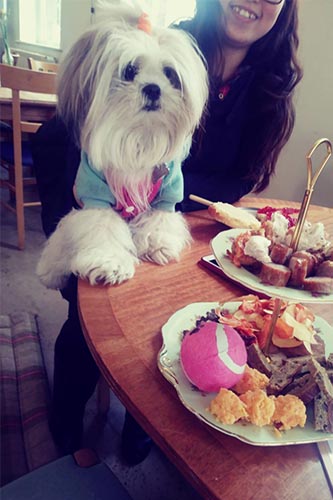 Gone to the Dogs also aim to recycle and reducing plastic wherever possible. From the lack of cling film in the kitchen and the glass bottles the milk is delivered in, to the vintage teapots and upcycled furniture (they won't mind if your dog decides to cock their leg).  
Owner Paul Higgins said: "When we decided to open this cafe, it wasn't just about making money, it was about doing something that we loved and giving our customers a great place to come and socialise and bring their dogs." 
After being flooded 2015, Paul and Julie rebuilt their house and decided it was missing the love of a good dog, Paul explained: "We got Suzi after the floods and found that there weren't many places you could go and eat with a dog. We think Carlisle deserves that." 
He added: "I've worked in food for 30 years but this is the best thing I've ever done."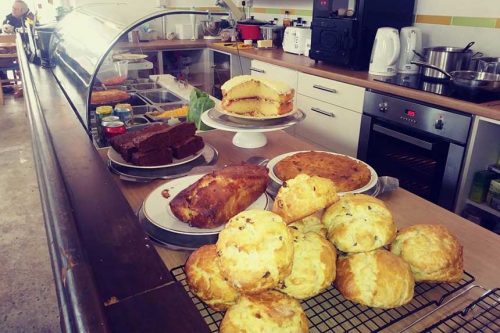 Iced 'pupcakes', liver cake and oat, carrot and apple cookies are among the treats that get tails wagging, all homemade from vet-approved ingredients. Meanwhile the human menu offers everything from a 'dog's breakfast' (full english) and bacon butties to soup, sandwiches and healthy salads, plus an impressive selection of cakes and scones all made fresh from local ingredients. The coffee is roasted in Carlisle (Bruce & Luke's), the bread from Gretna Bakery and even the cakes are made from locally milled, Carrs Flour.  
However, it's the High Tea which is proving a particular hit with both people and pooches alike. "You can bring your dog in and make a fuss of them without anyone thinking you're barking mad," Paul said. "We've even had a doggie birthday parties."  
He added: "Everyone loves it, dogs bring people together." 
Find Gone to the Dogs at 28 Corporation Road, Carlisle and follow @gonetothedogscafe on Facebook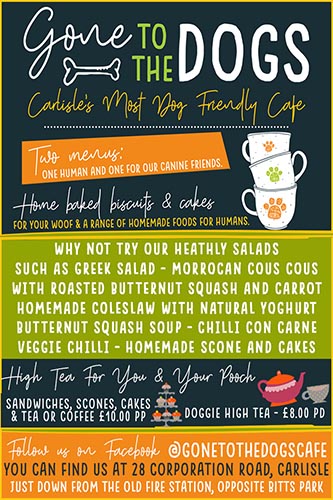 Share It: