Stephen John Guitars Are Set To Strike a Chord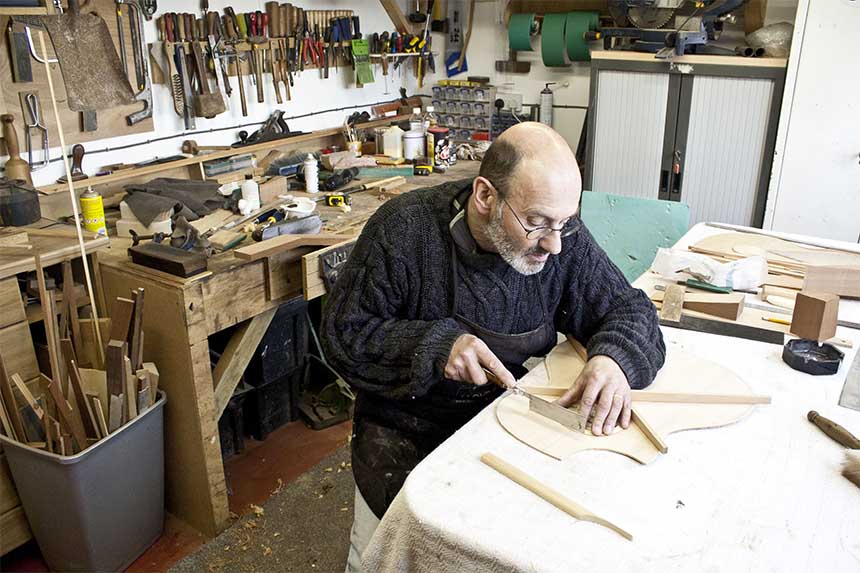 Stephen Terry traded in fitting kitchens to pursue his passion full time – now he handcrafts bespoke guitars from his back garden in Keekle.  
Stephen is in his studio, where he spends a great deal of his time these days. Purpose-built by his own two hands, its filled floor to ceiling with instrumental creations, indistinct tools and wood cut-offs in all shapes and sizes. The window looks out onto the long stretch of fields, where sheep idle away the day. It no doubt beats being at the office.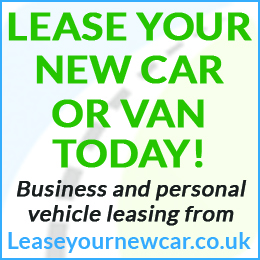 He built the studio last year, part of a set of two 'his and hers' for him and his partner Kelly, when he decided to give up the day job and make a living from what what was becoming a rather expensive hobby. Thanks to the financial backing of a sponsor, Stephen has been able to concentrate on making guitars full-time, there's little money in it so far, but then he never has been "driven by the dollar".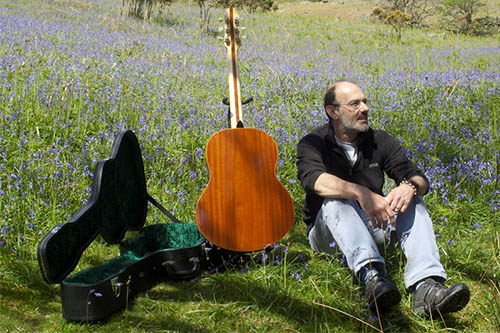 "I love making them. It's better than fitting kitchens," said Stephen, who has worked with wood all his life, training as a cabinet maker and then doing general joinery work. "I'll always be poor, poor but happy. If I can make a living – and when I say a living, I mean just enough to pay the bills and get by – that's all I'm after. It's living the dream, that's the idea anyway." 
Stephen built his first guitar 10 years ago and has been hooked ever since, making them on and off in his spare time. It takes around 120 hours from start to finish and he's not one to cut corners, doing everything by hand, from carving the necks to making all his own polish. "They are about as handmade as you can get in this day and age…I make everything except the strings," he said. "The beauty of a handmade guitar is that they are all different. I couldn't make two the same."  
As we speak, 'Narnia' sits majestically in the corner. Just one of the guitars he crafted out of a mahogany Edwardian wardrobe, he explained: "I got given the wardrobe as a gift, it was a beautiful piece of furniture but it was too big to go in the house. I reused that wardrobe for a good purpose instead of just burning or painting it."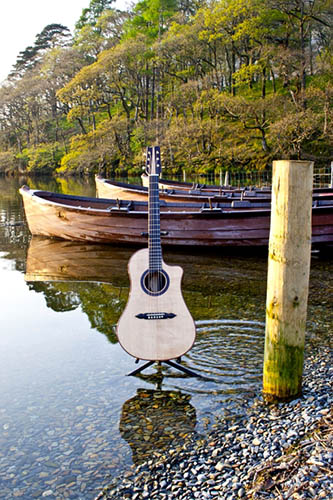 I suggest that he could be onto something, as people become increasingly dispirited by mass consumerism and our 'throw-away' culture. "I've noticed there seems to be a resurgence in crafts in general," Stephen agreed. "People now have got much more of an appreciation of handmade things. However much money you spend on a high-end guitar from a major brand, it's still mass produced at the end of the day, whereas mine are all made individually." 
But that's not to say that just because it doesn't have Gibson or Martin on the headstock, the quality is any less exceptional, he added: "People can appreciate the tonal qualities that I get out of mine. I've had a lot of really good feedback that mine sound as good, if not better than the top end brands." 
Albert Lee has played one of his guitars after all, and is believed to have said some favourable things about it. Stephen, however, still considers them to be a work in progress. "As much as people say how nice my guitars are, I don't think they're good enough yet. I'm striving for perfection," he said. "There is so much to know, from the science behind it all to the theory of acoustics, I don't think I'll ever get bored."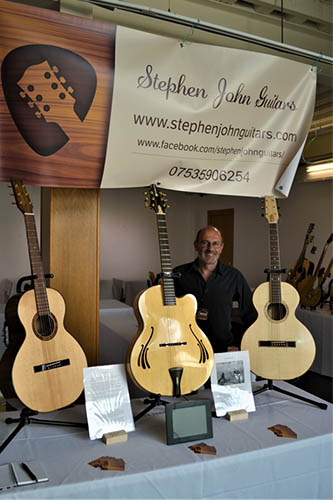 Meanwhile, the real draw for guitar fiends of course, is the idea of having a one-off, where everything from the type of timber to the thickness of the top, is designed just for them. They don't come cheap, with handmade acoustics starting at around the £2,000 mark, but then you are buying more than just an instrument. You're buying skill, dedication, attention to detail and desire. This isn't a guitar you take gigging down the local pub, it's a piece of craftsmanship, a work of art, to be treasured both aesthetically and aurally.  
Stephen added: "The idea is, that at the end of it all you get your dream guitar."  
Find out more at www.stephenjohnguitars.com 
Share It: