Carrs Billington Have Just the Right Tool for the Job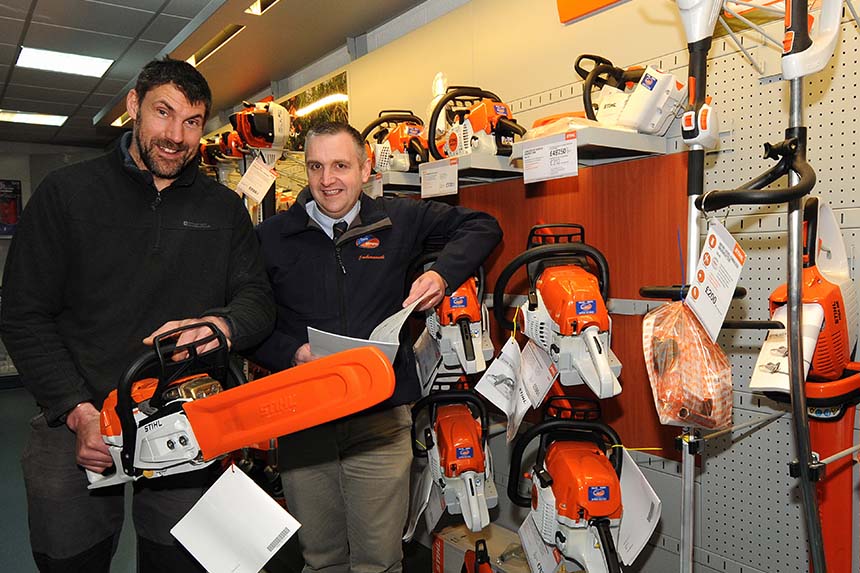 Whether the outdoors is your hobby or your profession, Carrs Billington have got just the right tool for the job.   
Now in its 15th year, the Cockermouth branch of Carrs Billington is the go-to place for any rural dweller in west Cumbria. The agricultural suppliers are there to help you get a handle on your outdoor jobs this spring – with everything from lawn mowers, pressure washers and strimmers to chainsaws and trimmers – from the world's leading brand in outdoor innovation, STIHL.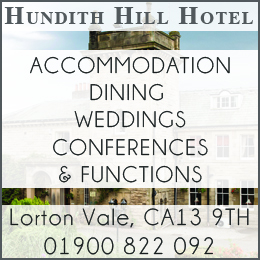 In Germany in 1926, Andreas Stihl was one man with a vision. Now, more than 80 years later, that family business is a worldwide brand. STIHL Group has over 35,000 Dealers in more than 160 countries and due to the excellence of their products and craftsmanship, the brand has become the preferred choice of professionals and hobby gardeners all over the world. Still made in the factory in Stuttgart, STIHL tools are crafted for the individual, perfectly equipping them for their work outdoors, whether that be in forestry, agriculture or in their own back garden.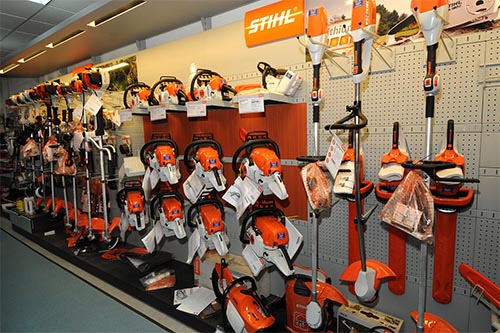 And when it comes to power tools, there's no-one who knows more on the subject than Branch Supervisor, Andrew Hetherington. Andrew worked on his own family farm up until 2004 and then spent 11 years at a Carlisle saw mill before joining Carrs Billington. He explained: "I've worked with chainsaws all my life and I've always thought STIHL was the best." 
He added: "It's easy to sell because they are such good products and we know the customer is going to like them. They sell themselves basically, it's just a case of advising the customer as to which one is right for them."  
From one successful family business to another, Carrs Billington have come a long way since Jonathan Dodson Carr opened his bakers shop in Carlisle in 1831. Manager, Ian Powley said: "We've got over 30 branches throughout the country but we run each branch as a family business." 
Carrs Group – the parent company of Carrs Billington – are now a worldwide company themselves. They employ 1,200 people, have a turnover of £400 million and bring in a profit of £14 million, of which over 50 per cent is made abroad.  
Ian added: "I think that's good for Carrs, good for Cumbria and good for the UK." 
For more information visit www.carrs-billington.com or contact the Cockermouth branch on 01900 824105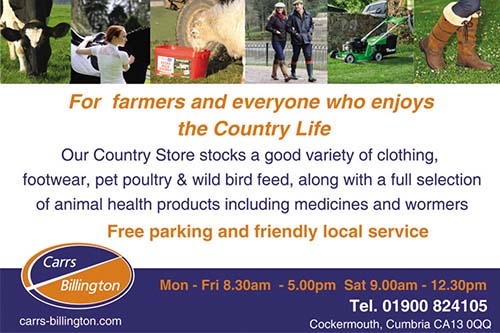 Share It: