Keswick Motor Company – Is still a perfect Fiat after 50 years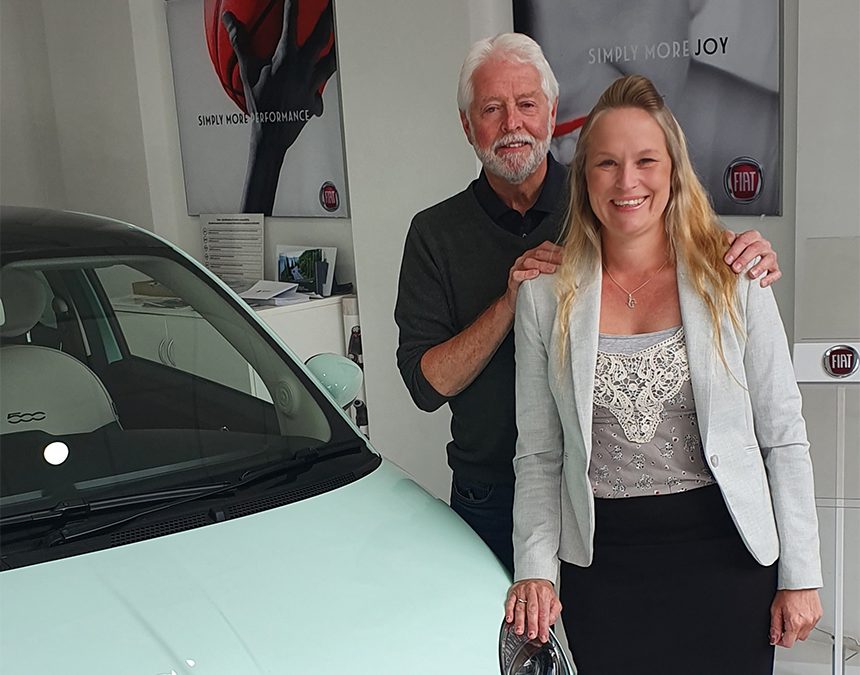 Keswick Motor Company is celebrating its 50th year of partnership with Fiat and in our ever-changing world, it's reassuring to know the family-run business continues to look after Cumbrians with the same care and attention as they have always done.
Philip Vickers is in his 50th year and the business is now run in partnership with his daughter Gemma, who has recently reached her own milestone, with her 20th year of service.  They are certain their commitment to the community is more important now than it ever has been:
"We are now the only Fiat dealer in Cumbria," explained Gemma.  "You would have to go as far south as Preston or north to Glasgow for another Fiat dealership.  When you visit us you will see the same faces across the service department, in the workshop and myself or Philip in the showroom. Our customers come back year on year, not just for our quality workmanship but because of our personal service and commitment.  We really do care about our customers''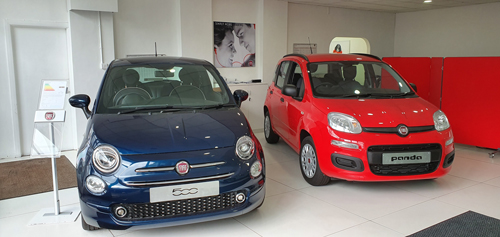 "We are now the only Fiat dealer in Cumbria,"
Big companies may muscle into the area but a huge glass showroom tucked away on some industrial estate has never been a match for a small garage in the heart of the community.  With the recent sudden closure of Border Cars, there may be many Fiat owners left a little panicked and not knowing where to turn. Gemma assures them Keswick Motor Company is here to cover all of their Fiat needs:
"We offer service and maintenance on all cars and we carry out repairs under Fiat's three-year warranty.  We have a great selection of pre-loved Fiat's for sale as well as outstanding offers and upgrades on new Fiat vehicles.  We can offer the best advice on finance options and we always ensure our customers fully understand the entire finance and sales process.
Customers become part of our 'Fiat family' and this doesn't end when they drive their car off the forecourt.  We also have years of experience servicing and repairing all commercial vehicles and motorhomes with the Fiat engine and chassis."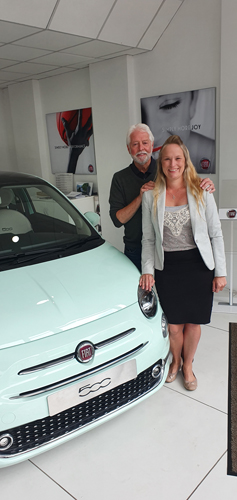 A family-run business has different priorities to a big company, they care about forming a strong relationship with their customers because they are part of the community they operate in.   
The town centre location of Keswick Motor Company offers something many dealerships can't. When you drop your vehicle off you not stuck in a waiting room, drinking watery coffee out of a plastic cup from a vending machine. You can stop and have a chat if you like, or have coffee made for you, but the centre of Keswick is seconds away and you can have a wander, head off shopping or even a walk down to the lake while your car is being looked after.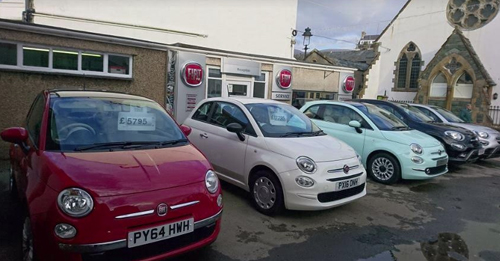 With staff that live in West Cumbria, they can often offer a delivery and collection service and they also offer a free courtesy car where available.  They always try to fit in around the needs of their customers.
Keswick Motor Company may specialise in Fiat's but they also have a great range of other makes of used cars that always go out with twelve months warranty, 12 months MOT, full pre-sale service and maintenance before the car is delivered to customers.
They also offer other services like 24 Hour breakdown recovery, car valeting, air-con servicing, tyres and they also run Kesmobility, which specialises in the service, repair, sales and hire of mobility scooters and wheelchairs.  They can also arrange the supply of any other mobility-related products.
The public realise that old-fashioned service is a great thing and family values really do go a long way.  So if the recent closure of the big dealerships left you stranded and wondering what your options are, then the good news is Keswick Motor Company has you covered.
Give them a call on 017687 72064, visit www.keswickmotorco.co.uk or find them on Facebook @kesmo.co.uk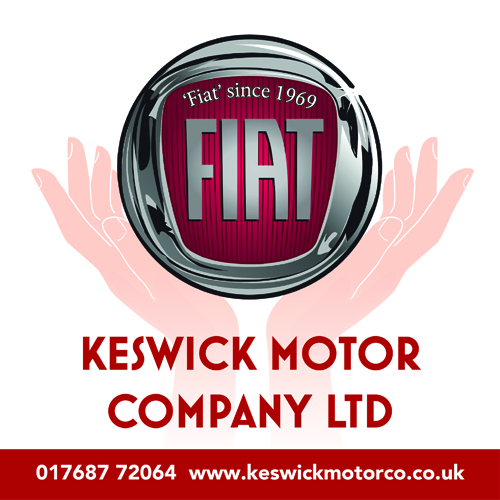 Share It: