Alexandra's of Keswick: Ethical, Sustainable and Stylish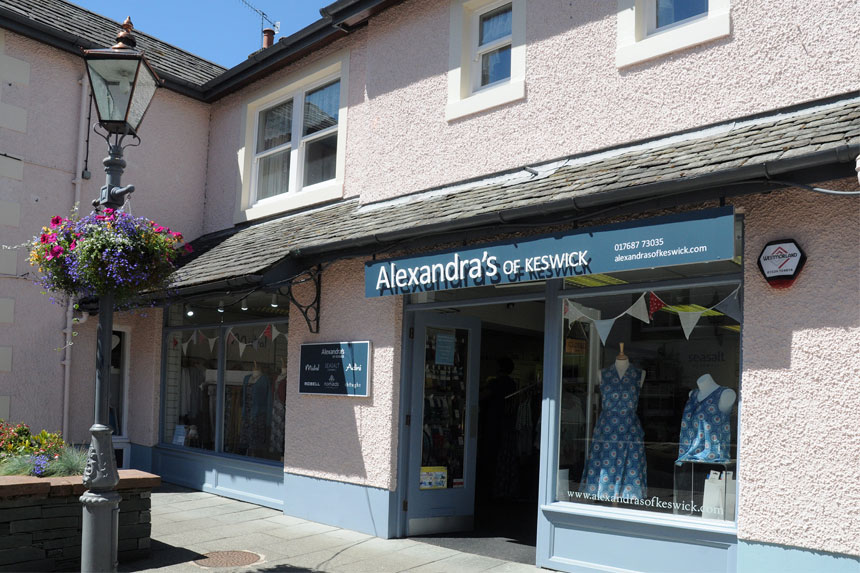 At Alexandra's of Keswick, they believe that clothing should be ethical, sustainable, thoughtful and of course, stylish.
Forget fast-fashion, independent clothing and accessories store Alexandra's want women to wear their clothes again and again and again. Since opening in 2010, owner Alexandra Boardman, has been an advocate for smaller, ethical and sustainable labels, where possible, sourcing British brands who use fairly produced and environmentally friendly fabrics, such as organic cotton, bamboo, hemp and tencel.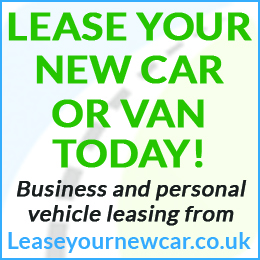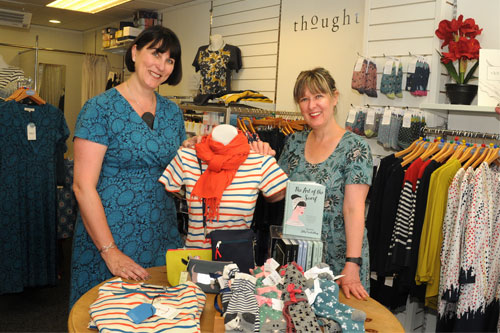 "It's important to me that everybody is treated fairly in life," said Alexandra. "It doesn't sit easy with me buying cheap, disposable clothing knowing that women and children – who are the most vulnerable group – have been exploited in the production process or the environment unnecessarily harmed."
With their friendly, knowledgeable and helpful team Alexandra's of Keswick encourage their customers to be thoughtful, as stockists of ethically produced clothing from brands such as Seasalt, Robell, Mistral, Adini, Capri,Thought and Nomads. The quality of the clothing is a hit with their clientele, plus the natural fibres are perfect for people with sensitive skin. Being small and independent they are able to adapt to trends seasonally and offer customer service you wouldn't find in a high street chain.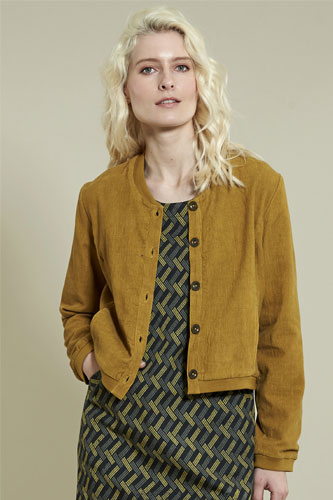 As a little girl, spending family holidays in Keswick, Alexandra had always dreamed of opening a shop in the town, although back then it was a sweet shop. Now more passionate than ever about local, independent businesses, Alexandra has supported the Lake District Pound initiative since the beginning. The shop recently became an exchange point, where customers can swap their sterling for the local currency. "For every £1 you spend at a local independent business 50p ends up back in the local economy compared to just 5p when spent at a large multiple or online" she explained. "It's a really good initiative, it gets people thinking about supporting their local shops for the benefit of their community."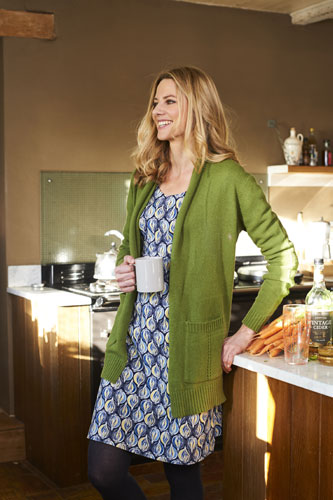 Since moving to Keswick 10 years ago, Alexandra has become heavily involved in the community herself. Each year Alexandra's supports a local charity (this year it is Amy's Care, who specialise in providing social clubs for older adults with dementia), organising events, fashion shows and promotional evenings at the shop.
Alexandra's of Keswick is open seven days a week and is based in Packhorse Court just off Market Square which is Keswick's hidden gem of speciality independent shops.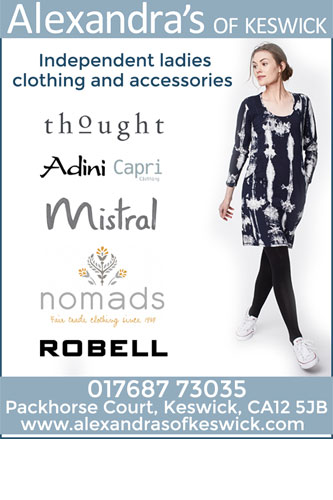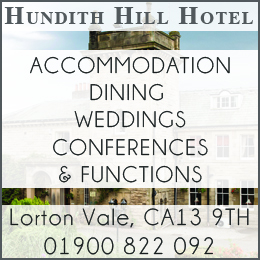 Share It: