​ The Joy Of Lakeland Music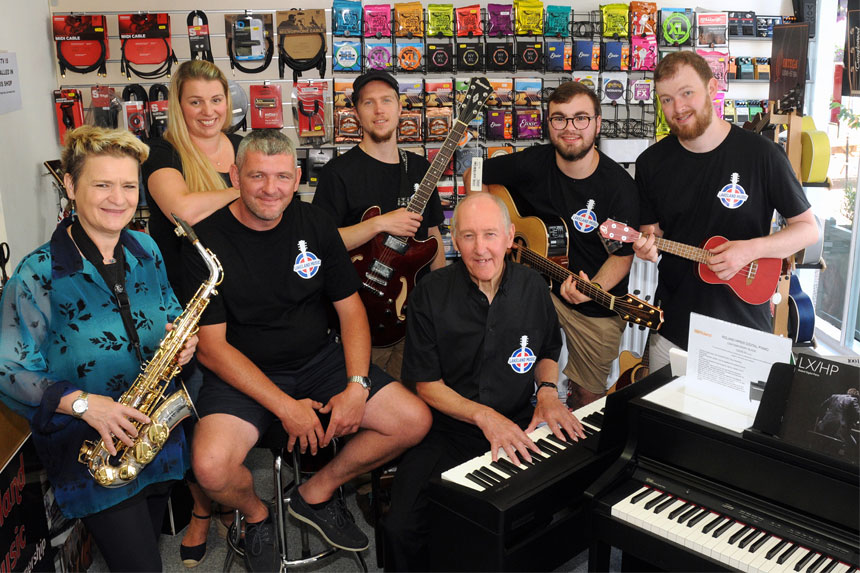 A newly-owned, family-run music shop looks set to hit all the right notes.
Lakeland Music, a three-storey premises situated in Penrith, was taken over in January 2018 by Joe Goulding and his wife Tracy, and the couple are intent on turning the store into a hub of all things musical in Cumbria.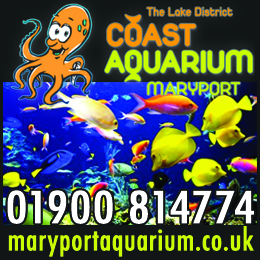 Joe and Tracy initially moved to the area in 2014 with a focus on building a life in the countryside for their three children, Harrison, Darci and Shae. The decision to purchase Lakeland Music came about after Joe, a former builder, began taking drum lessons at the shop. Before long, his and Tracy's love of music had become their calling.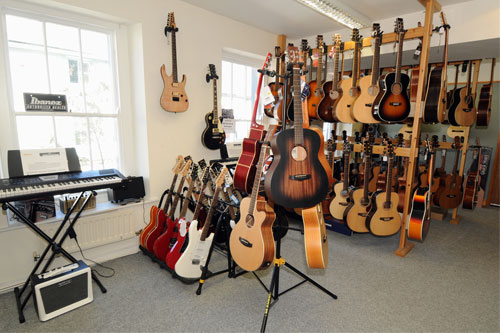 Lakeland Music is a veritable Aladdin's cave of musical instruments, with new additions added on a frequent basis. "We've recently added Vox amplifiers and Takamine guitars", explained Joe. "We've also got ukuleles, woodwind instruments, brass instruments, drums and pianos." Visitors can expect to peruse all manner of high-quality, affordably-priced products on each floor of the building.
The shop also stocks an array of strings, accessories, effects units, sheet music and examination board books, the latter of which are perfect for helping trainee musicians to prepare for grade assessments. With hundreds of scores to choose from, musicians will never tire of finding something new to play here.
Since taking over the premises, Joe and Tracy have worked tirelessly to improve the look and feel of the shop. They are currently constructing a new website and Facebook page to help existing and potential customers to keep abreast of the latest special offers, new additions to product lines and community music events.
Perfectly situated in the heart of Penrith, Lakeland Music is easily accessible by public transport and customers travel from all over the county to try out guitars, seek professional musical advice and purchase the right instrument for the job.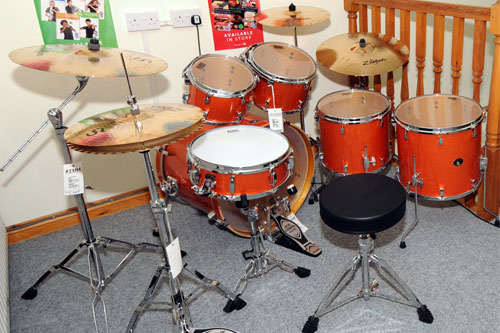 In addition to stocking a wide range of musical instruments, Lakeland Music also serves as a hub for keen musicians to hone their skills, learn something new, and perfect their current techniques. A variety of music lessons are on offer and can be booked in-store, with professional tutors offering guitar, ukulele, piano, woodwind, brass, violin, vocal and drum lessons.
Those who wish to dip their toe into a new musical hobby are welcome to visit the shop to find out more. "Nobody is ever too young or too old to pick up a musical instrument, and it can be an incredibly rewarding experience to learn the basics and progress from there," explained Joe.
Lakeland Music is currently offering free twenty-minute taster sessions for piano and drums, and budding musicians are encouraged to contact the shop for further details or to arrange a taster session free-of-charge.
While the shop stocks hundreds of instruments, it also brings something fresh and exciting to Penrith in the form of live music to entertain passers-by.
"On Fridays and Saturdays, if the sun is out, our piano tutor Max – a concert pianist – performs on his piano outside the premises," Joe added.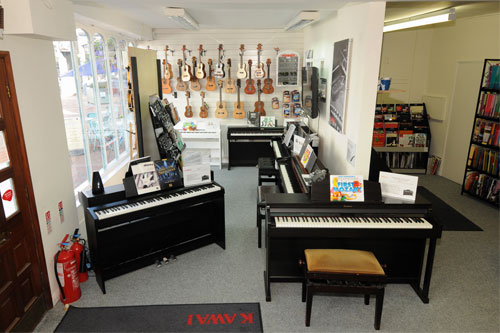 As a result, Lakeland Music brings a real vibrancy to the centre of Penrith. Shoppers can expect to be treated to classical and contemporary works as performed by one of the finest musicians in the area. This is testament to the love of music which everybody involved in the business brings to the table.
Lakeland Music is more than a musical instrument shop, it's a hive of creativity where people are encouraged to explore their love of music. It's hard not to be inspired when surrounded by such beautiful instruments and accomplished performers.
Lakeland Music is situated at 20-21 Little Dockray, Penrith, CA11 7HL. For enquiries, or to book lessons, customers can call the team on 01768 864024. A new website and Facebook page will be launching soon.
Share It: