Spotlight on Workington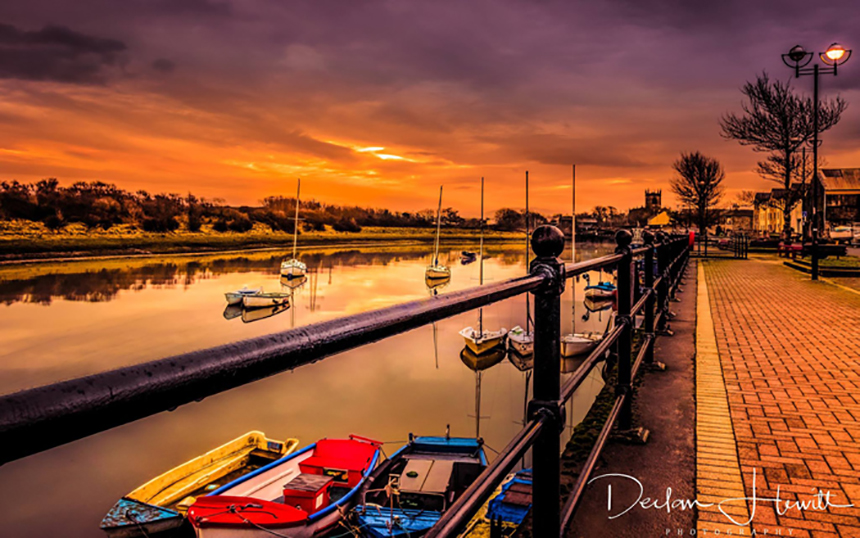 Spotlight on Workington. Teaming with brilliant businesses, friendly locals and steeped in a rich history, Workington is one of Cumbria's most vibrant towns.
There is so much going on in and around Workington this Summer making it the perfect place to visit.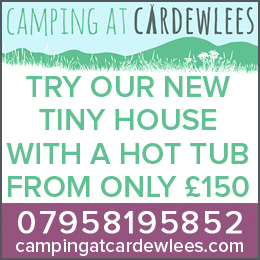 In-fact there has never been a better time to visit Workington. Whether you're looking for a day out shopping, enjoying an event, eating or catching a gig, Workington is the happening town of the West.
Built on industrial roots, the town has flourished in recent years and has become a hot-spot for shoppers in particular. National retailers line the highstreets alongside fantastic independents, making it a retail destination hot-spot. Despite the hits that many high streets have taken recently, Workington continues to thrive, this is down to the variety, vibrancy and most importantly, the friendly locals who work in and around the town.
There really is nowhere else like it in Cumbria – with such a brilliant mix of businesses and so much going on, as-well as the location, Workington is the ideal place for visitors to explore the brilliant retail offering and all that is within easy reach.
After the difficulty the nation has faced over the last few years, we couldn't be more excited about a year of celebrations and festivities that lay ahead.
2022 is the year that marks the Queen's platinum jubilee, and the whole nation is set to celebrate with our queen. Workington has organised a Jubilee tea party in Vulcan Park on June 4th, which will see a whole host of exciting activities for the whole family.
The aim of this event is to bring the whole community together to celebrate this historical anniversary. There will be entertainment for children, market stalls, face painting, a screen which will show the celebrations in London, as-well as a line-up of local musicians performing.
This event is going to be a fantastic way to kick-start the summer.
Workington really is a hub for the West, and there is always something going on in or around the town. Whether it's a live band in one of the many pubs and bars or a thrilling show in the Carnegie theatre or at The Theatre Royal, you are in for a great night.
If it's good-food you are looking for, you will be spoiled for choice. Workington is home to a huge variety of great pubs and restaurants. From tapas bars to full on hearty homemade pub-meals, you can be assured there is something for everyone's appetite. There are also lots of lovely little cafes and tea-rooms dotted around the town, each with its own distinct personality and great food of course.
Workington really is worth a visit, and if you do visit, don't forget it's not all about the shopping. The town has a rich history – such as the Burrows Walls Roman fort, which stood near present day Siddick pond. The Romans built several mile forts along the Western coast as defences against the Scotti tribes in Ireland and the Caledonii tribes in Scotland. In 122 the building of Hadrian's Wall began and this furthered Roman occupation in the town. You can find out more about West Cumbrias Roman history at the Senhouse Roman Museum in Maryport.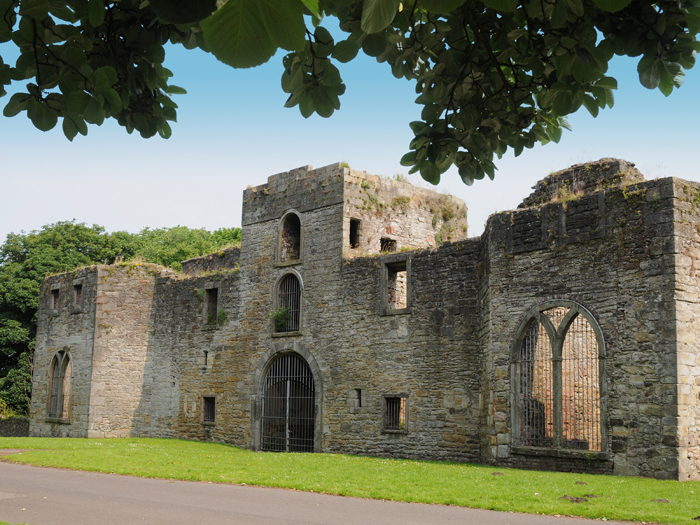 Workington hall is a relic of Workingtons rich past. Built around a pele tower dating from the 14th century, this was once one of the fi nest Manor houses in the region. This striking ruin – once owned by the Curwen family, Lords of the Manor of Workington, gave shelter to Mary Queen of Scots on her last flight from Scotland before her imprisonment and execution.
You can walk around the ruins and feel the past surrounding you. We recommend visiting the Helena Thompson Museum before you take a walk around the ruins. The museum has artefacts and tells the story of the town and its development. There has also been evidence to suggest Vikings were in the area. The discovery of a Viking sword which was placed in a burial near Northside suggests that the Vikings were definitely present.
More recent history has seen the town attract many industries to the area. The port was a primary coal port for many years. However, it is not coal that Workington is best known for. It is actually Steel making that put Workington on the map. It was in this town that Henry Bessemer revolutionised the steel making process.
Workington soon became the primary centre of steel production in the Northwest for over 100 years. With more than thirty pits in operation. The area was laden with haematite iron ore resulting in Workington becoming an Iron producing town. This prompted the port to expand and in 1864 the Lonsdale Dock was built to facilitate the increasing trade.
Workington's steel industry continued with great success for many years. Today the town still retains its industrial feel and although steel is no longer made here, it still has many factories which keep the town anchored to its industrial roots and forge solid foundations for future generations to come- with new technologies and advancements in the Nuclear and Green industries.
One of the most unique qualities about Workington is its strong community spirit.
You see this is most prominent when they hold their annual townsized ball game – Uppies and Downies – it was first played in the late 19th century and is a form of a handball game.
The object-of-the-game, is to throw the ball in the air at the opposing team's goal. The Downies' goal is a capstan on the Prince of Wales' dock, while the Uppies' is the gates of Workington Hall Parklands.
There are no other rules of play and the game is primarily a rough and tumble scrum interspersed with break-away sprints by members of one team or the other, with some similarities to rugby. Many players from outside Workington also take-part, resulting in hundreds of players on each team. Each year the game takes place around Easter and raises money for charities. The ball used in the game is unique and has to be made by a designated ball maker!
There is so much to this town to see, do and enjoy and Workington is an ideal base to enjoy and discover all that is nearby. Workington is a short drive from the lake district national park – so you're in the perfect place to enjoy Cumbria's fells – lakes and beautiful coastline.
If you're looking for something more local and interactive, then stay right there, because Workington itself has lots to offer. So, what are you waiting for? Come by bus – train or car and see for yourself.
---
Events in Workington this Summer
Well, we did say a lot is happening in Workington this Summer, take a look at everything heading our way.
Dates for your diary: 9th-15th May 2022 Vulcan Park Mental health awareness week workshops:
Reach Out' is a new event for 2022 and focuses on mental health awareness, support and guidance. This event will bring together businesses, charities, organisations and individuals who all have something to offer in terms of mental health awareness and help, support and guidance. Come along and try some of the fabulous Free workshops including: Yoga for adults and children – Craft therapy sessions – Healthy Eating Cooking Demonstration with Helen's Herbs – Mindfulness Taster Sessions with Mindfulness in the Lakes – Rainbow Wishes Foundation:Positive affi rmations and Together Rainbow.
Queens Jubilee events 2-5th June
Celebrate The Queen's Platinum Jubilee on Saturday 4th June from 10am-4pm in Vulcan Park. The aim of the event is to bring the community together to celebrate the Queen's platinum jubilee. We encourage everyone to bring their own afternoon tea to the park, there will be live entertainment. Entertainment throughout the day.
Hamlet The Comedy – Thursday 30th June and Friday 1st July -Workington Hall Park
Oddsocks are delighted to be planning a brand new adaptation of Hamlet The Comedy for Summer 2022! Fun for all the family. Workington Hall Park
Teddy Bear's Picnic – Tuesday 9th August 2022 12 pm – 2 pm Vulcan Park, Workington
Bring your teddy and a picnic to the park and expect fun and entertainment, including face painting!
This slideshow requires JavaScript.
Share It: