Something New At The John Peel Theatre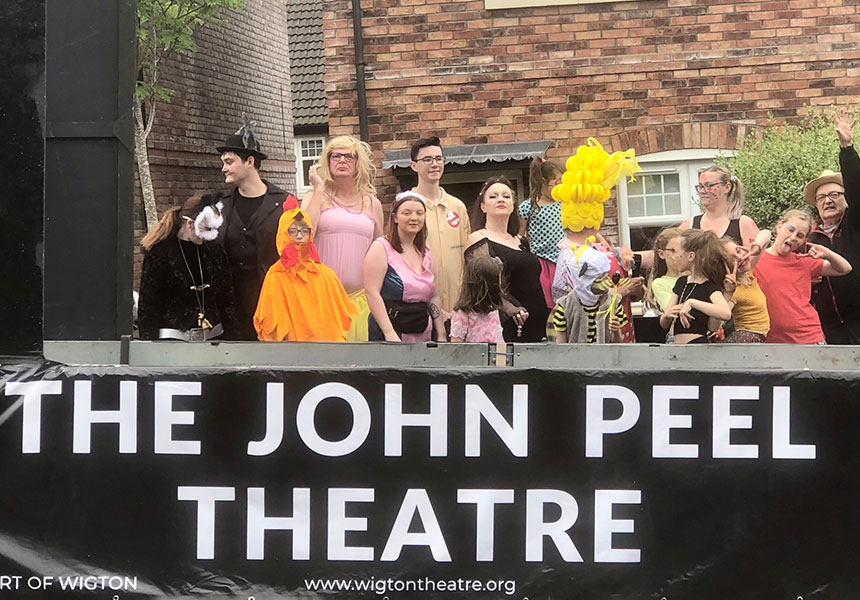 Something New At The John Peel Theatre
You can pick up tribute bands all over the place, but Wigton's John Peel Theatre brings you the real thing, starting with the multi talented Charlie Dore, on tour now with the equally impressive Julian Littman: Writer and singer of 70s hit, Pilot of the Airwaves, she has written songs recorded by Tina Turner, Sheena Easton, Celine Dion, and Jimmy Nail amongst others.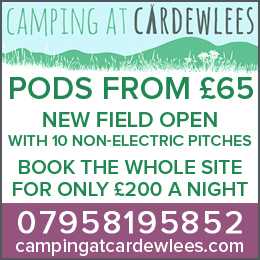 "A gift for melody, lyrically brave, poignant, entertaining, original."
The Guardian ****
The John Peel is lucky to have booked this amazing duo, as one of only 14 towns in the country from Cornwall to the most northerly part of their tour in Wigton.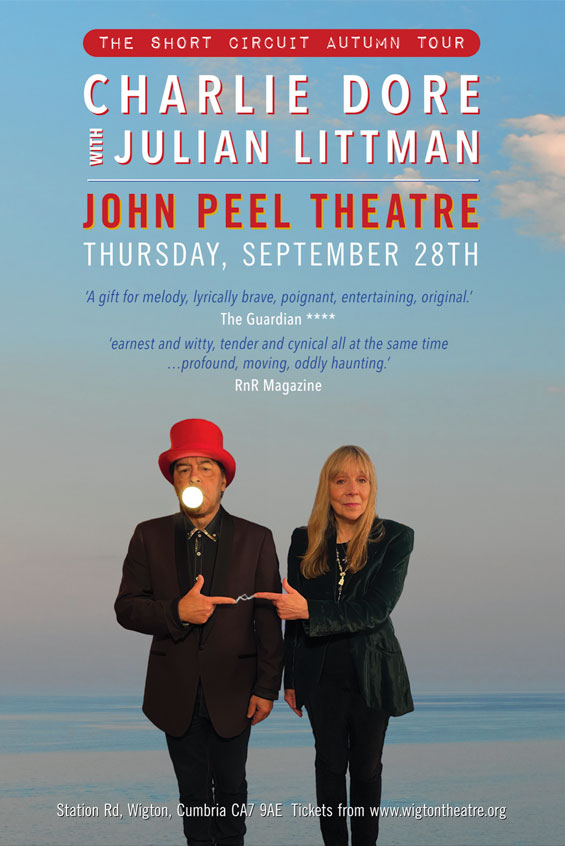 https://www.youtube.com/watch?v=jE9xQbwCpio 
Charlie Dore/Julian Littman 28th September at 7.30
Tickets: £16  www.ticketsource.co.uk/wigtontheatre
"There are limited numbers of venues in the area which host top quality professional folk musicians, and I wanted to add to the offering in the north of the county." Says Kate Jensen, the theatre's new Bookings Manager.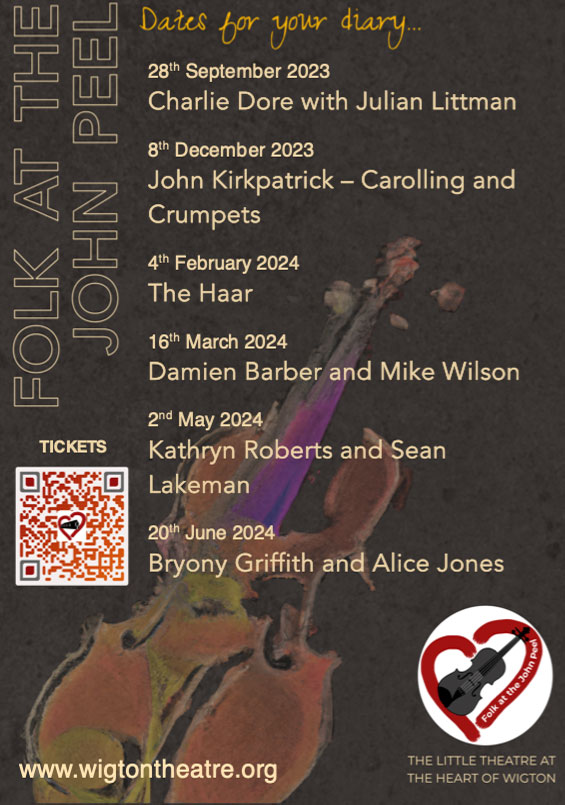 The John Peel Theatre is already known for its friendly and eclectic monthly Open Mic Nights, and Kate, newly moved from London to Wigton, was keen to build on this and to open the theatre to top class professional bands.
Other big names include John Kirkpatrick, Kathryn Roberts and Sean Lakeman, and Damien Barber and Mike Wilson.
More information:
https://www.wigtontheatre.org/[email protected]
---
To learn more about what's happening follow Cumbria Guide on our social media
---
Share It: