Welcome To Wigton – Town Spotlight Feature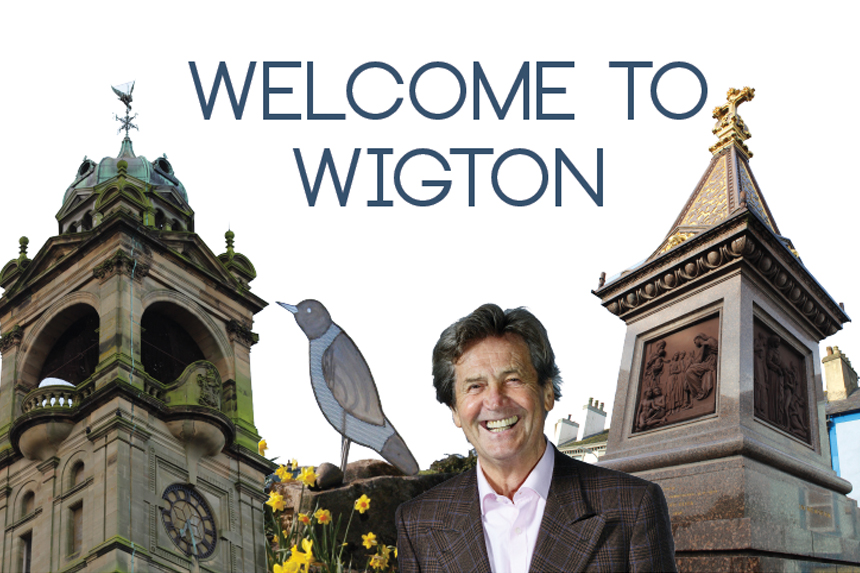 Welcome To Wigton. Town Spotlight Feature
---
Travellers passing along the A595, in the west of the county, see Wigton and the huge tower that dominates the landscape as they drive past. 
It's a shame few give it little more than a passing glance because Wigton is a charming place and anyone who ventures in will find a traditional market town with boutique stores, eateries, bakeries, a tailor with a royal warrant and real community spirit.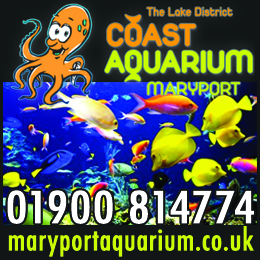 We had a chat with Wigton's most famous son, writer and broadcaster Melvyn Bragg, who spent his early years there. He might live in London now but he owns a house close to the town and when he was raised to the peerage, he took the title Lord Bragg of Wigton.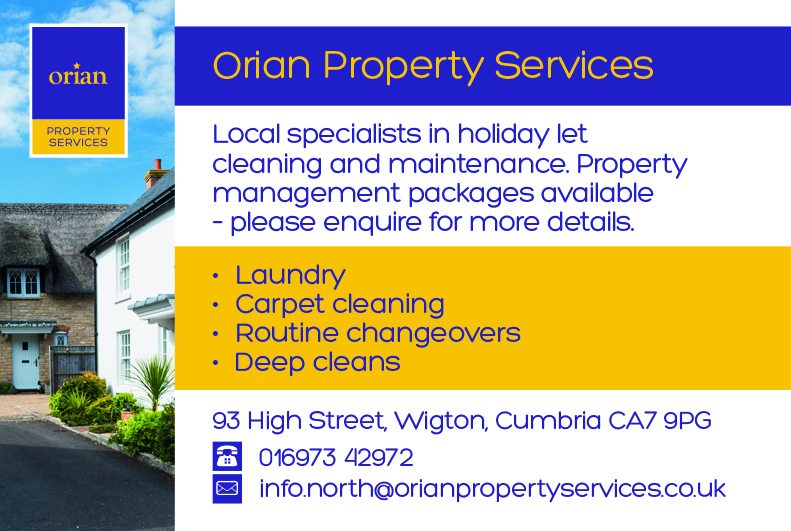 "I'm extremely fond of Wigton and my closest friends are there," said Melvyn. "It's changed, yet stayed the same and while it's certainly evolved, it's retained its essential character which is what draws me back.   
Many of my novels have been set there and my history of the 20th century, 'Speak for England' is expressed through the words of the people of Wigton.
It has this magnetic pull and I'm writing a book about growing up there. It's where I had my grounding, and I'm thinking about that more as I write this book."
Wigton has changed since the days a young Melvyn Bragg used to roam the streets but it's one of those towns that offer glimpses into its past around every corner. Wandering the streets offers a real sense of the town's history.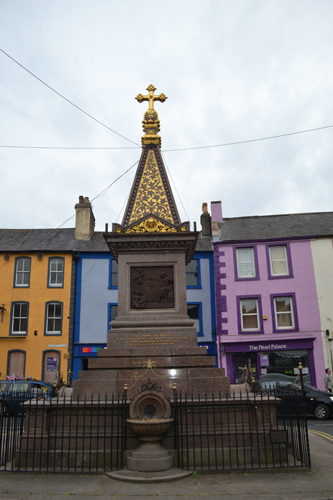 "My parents ran the Black A Moor pub on Market Hill," said Melvyn. "We lived in a flat above the pub and the area was filled with streets and alleys housing most of the workers. It was very poor and disease often raged through the crowded, damp conditions.
But I thought it was the perfect town when I was a boy, it had everything I wanted. The old housing is gone now but there's plenty of the town left and the main street is filled with very good shops."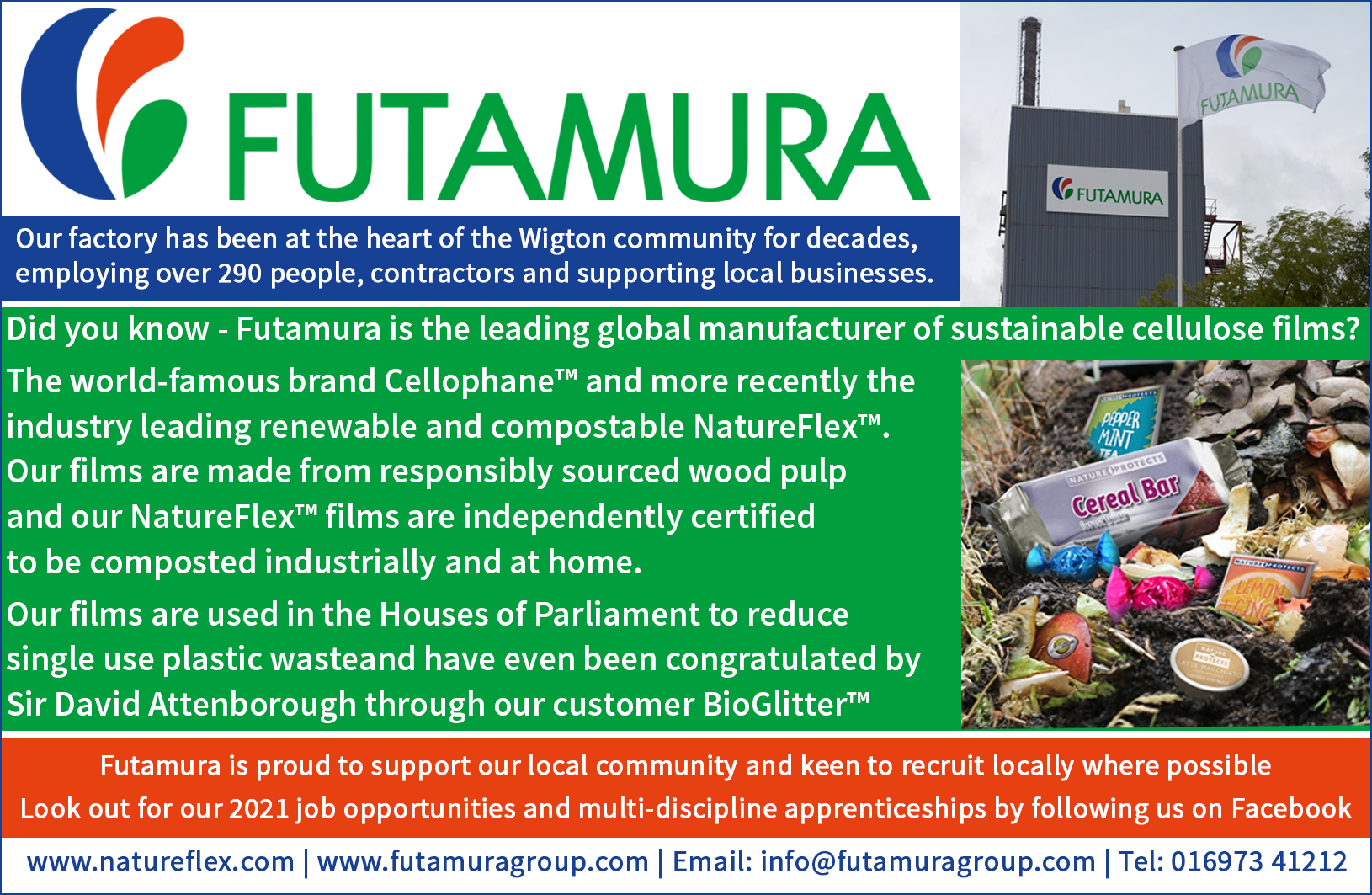 ---
What makes Wigton so special?
With a strong sense of community, it's little wonder that a town that found its own way in the world relies on its residents, resources and know-how.
Some of the town's old industries have never really gone away. Farming is still a vital part of the economy and the once prodigious tailoring industry lives on through Redmayne tailors who still create bespoke clothing in town, as they have for generations.
In 1868 the shirt factory was taken over by Samuel Redmayne who established the Wigton Clothing Factory which produced suits – Melvyn Bragg proudly admits his mother worked there. Samuel built over twenty-five retail stores along with the most modern tailoring factory in Europe and remained a leading employer until the late 20th century when wearing suits became less common.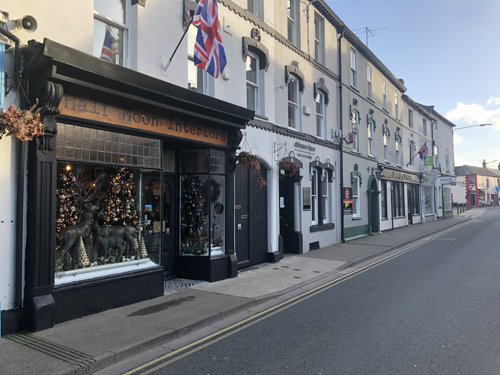 "When the factory closed the name was very well respected," said Head Cutter Tom Mahon. "The business was scaled back to offer personal, bespoke tailoring. Redmayne has survived 150 years thanks to local support and our dedication to quality. We have clients around the globe ranging from CEO's to tech designers in California. I was fortunate to be the personal cutter for HRH The Prince Of Wales but it's still a privilege to make for our local clients."
"We might have an office in Mayfair but this is very much a Cumbrian firm," said Claire Mahon, MD of Redmayne. "Our logo depicts a Roman horse inspired by Wigton's history. We have plans to expand locally and hopefully rebuild an industry that was special to our town."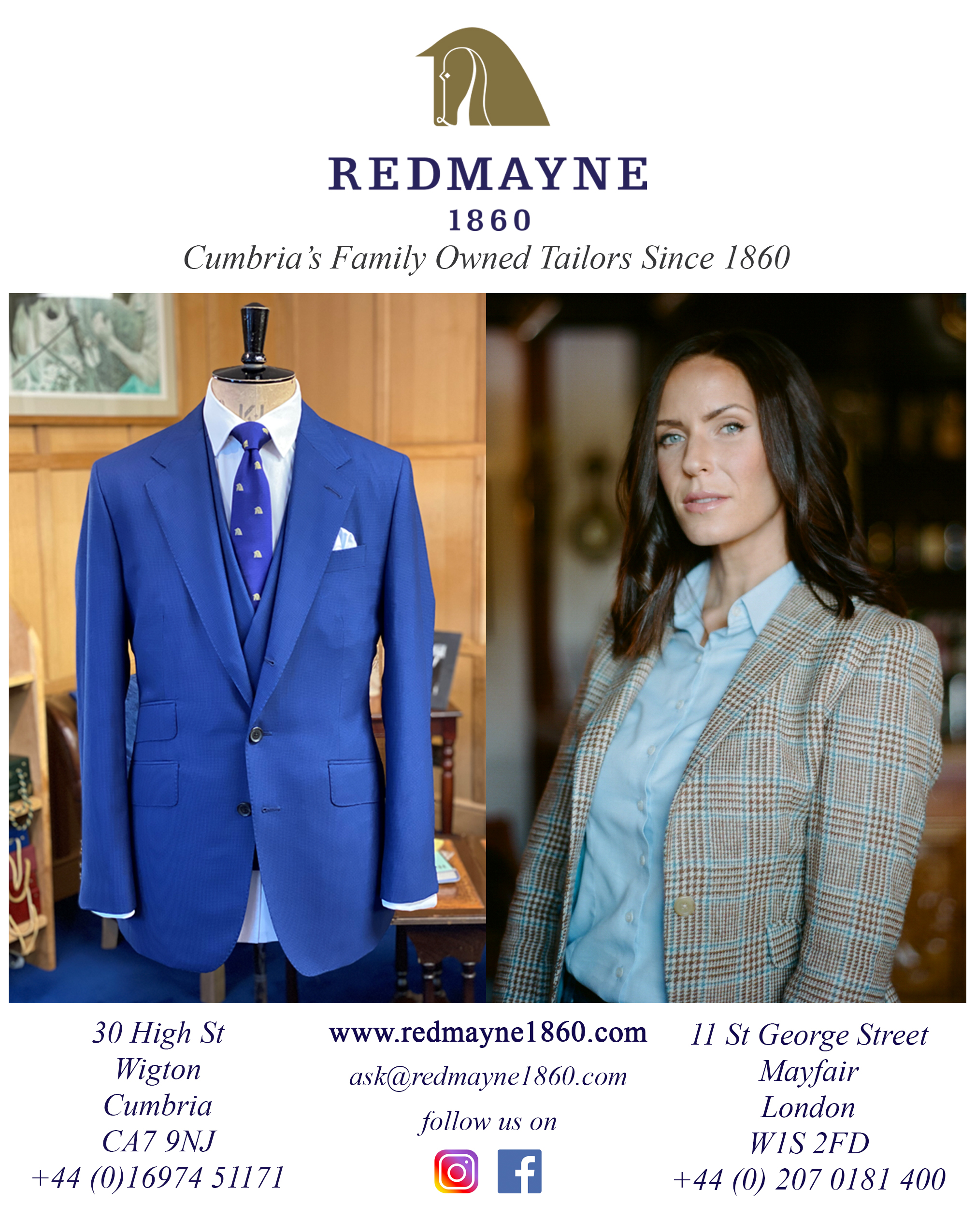 Woolsty Crafts was busy before the last lockdown helping customers stock up on items to keep them preoccupied at home. High Streets are adapting and owner, Sandra Pringle, explained how she is tackling the internet invasion: "We host a lot of classes like patchwork, knitting, crochet or lace-making and we think that trend will continue. The shop is a welcoming place and it's been extremely beneficial for older ladies who live alone, it's a place to come together and have a chat."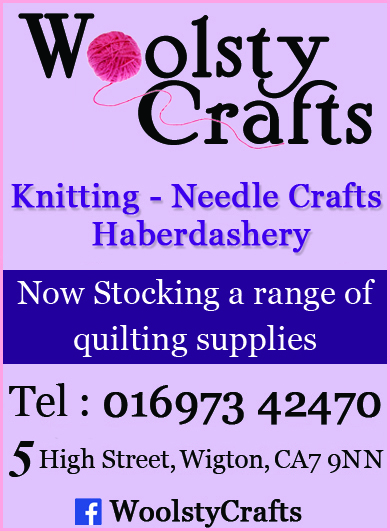 People's focus is shifting to locally made and Woolsty Crafts will be here to help a new generation learn those traditional crafts.
Wigton is dotted with numerous family-run, boutique clothing stores like Gladrags or Bron-ja of Wigton, which is something we never want to lose from our High Street. Linda Smith and her daughter Danielle, run Bron-ja which specialise in outfits and accessories for mothers of the bride or groom but they also stock outfits for occasions like the races, christenings or even Buckingham Palace events.
"Our casual selection of outfits are suited to a night out, an afternoon lunch or even comfort wear for the home'" said Linda. "We stock outfits, shoes and jewellery for all ages, you won't find anything here online."   
Jackson's Models and Railways is a treasure trove of miniature items and wonderful advice. Walking through the front door is enough to bring a smile to your face even if you don't collect diecast models, kits or railways and scenery.  Do you want some grass, farm animals or miniature people to add the finishing touches to your carefully constructed train track? They have a full range of accessories and you won't be disappointed!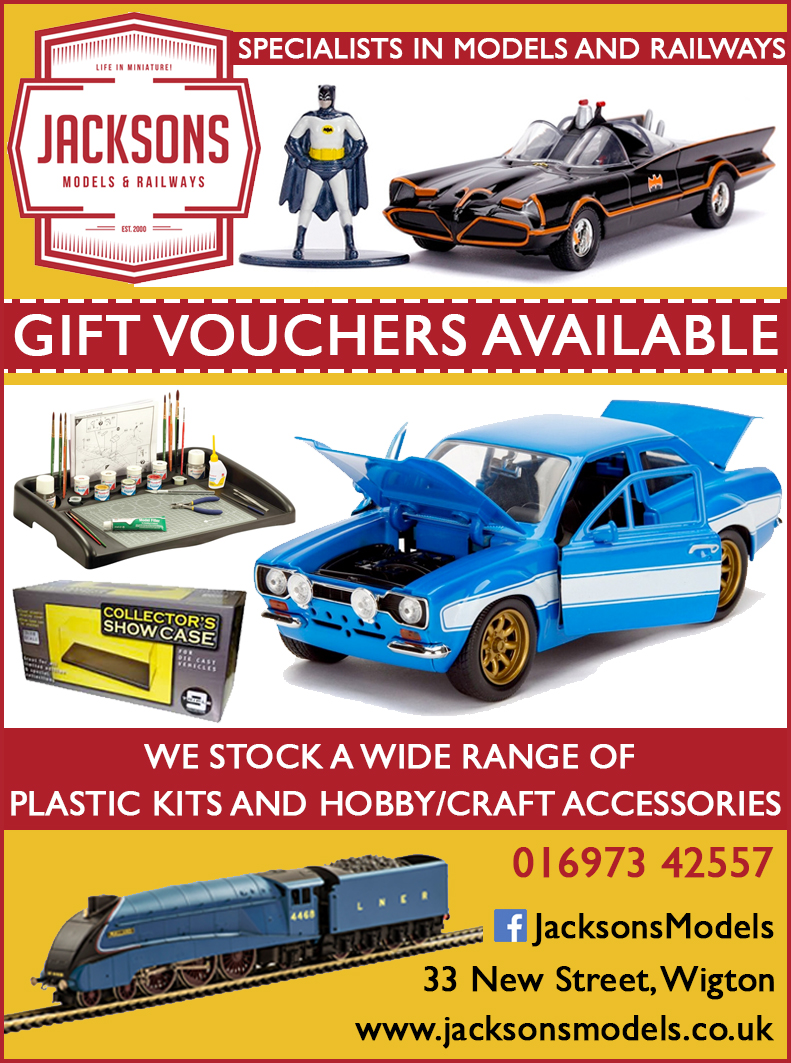 Alana Huntington from Out Of The Blue feels the secret to Wigton's success is simple: "When we relocated to Wigton we went from strength to strength. The townspeople support their local shops, even during difficult times and it's just a lovely place to live."
So stop looking at Wigton from a distance and head into town. Who knows what you'll find?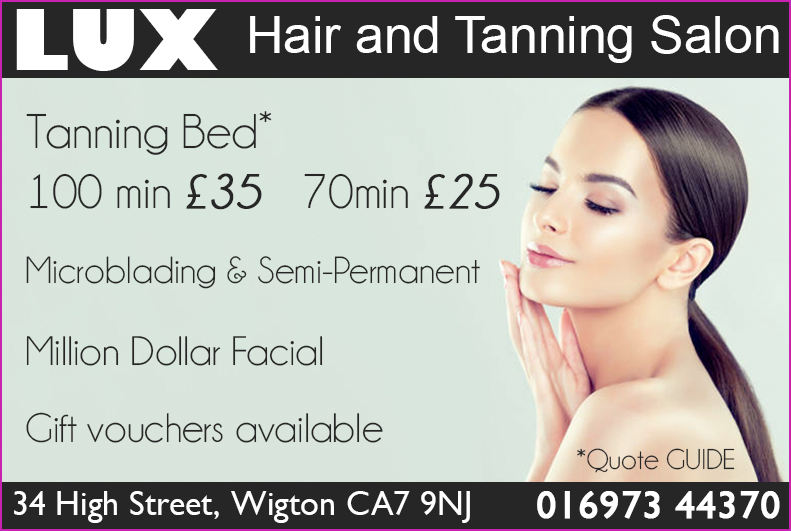 ---
Wigton's History
Wigton's position on the Solway plain made it the perfect meeting point between the coast and the fells. It also shaped the industry that dominated the area. 
It's an ancient settlement on the banks of the Wiza and Wampool Becks and the name harks back to the Old English, Wicga's tūn, where Tūn means homestead. So Wigton was the hamlet belonging to Wicga.  
The Romans changed the area when they built their cavalry station and civilian settlement, Maglona, to the south of the town. The fort was half-way between Carlisle and Derventio at Papcastle, which meant they could quickly react to incursions from over Hadrian's Wall.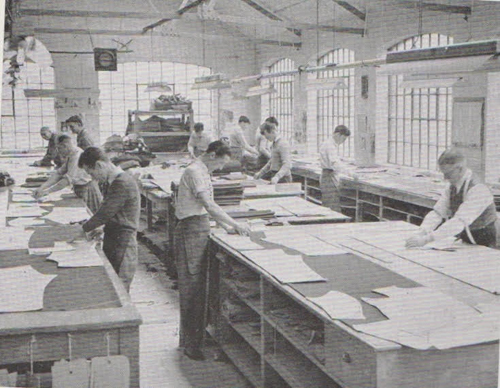 Later, its position made it a natural location for traders and farmers to congregate and Wigton was granted it's market charter 1262. The town evolved around a pre-medieval street plan and in front of St Mary's Church, at the Corn Market, you will see designated patches for goods with the letters W for wheat, O for oats and B for barley on the cobblestones.
Its role as market centre was well established by 1680 when Thomas Denton described the town and the industry that would shape the future of Wigton for centuries:
'The principall traffick vended in this mercate is corn & yarne, for it is a great corne countrey the soyl being naturally fertill… Great quantities of linnen yarn are likewise sold here by the neighbouring women, who make it their sole employment to spin all the year long."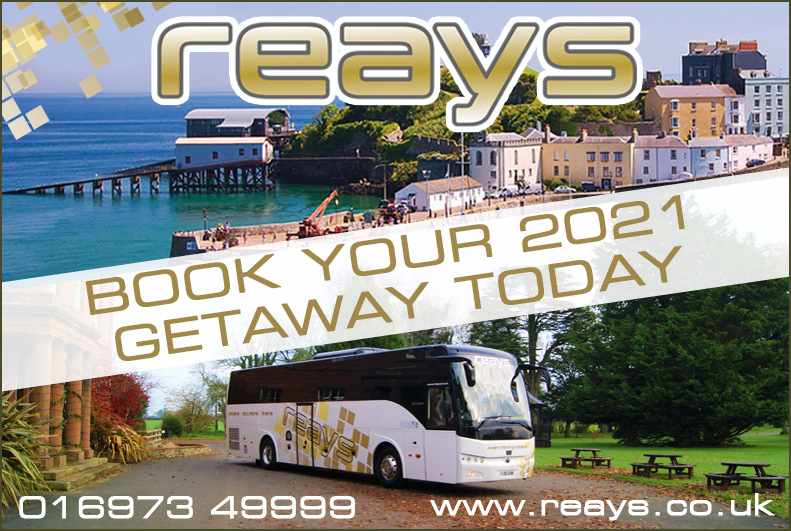 From simple agriculture, the specialisation in linen developed and the industry grew from its early roots. Manufacturing took over as the major industry as the range of linen products expanded. Calico printing followed in 1790 and Fustian manufacture by 1795.
By the mid-19th century, there was a shirt factory, old print works, cotton, linen and woollen works along with three dyeworks.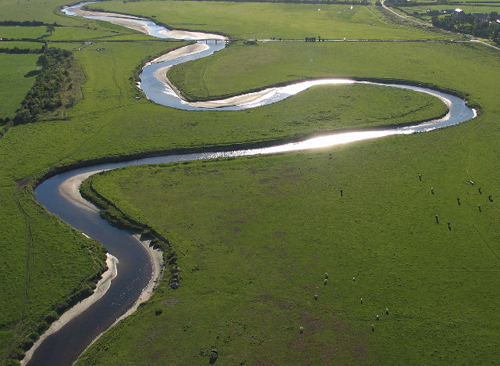 It was the textile industry that gave rise to Highmoor Mansion and the great tower that dominates the landscape. Built in 1885 by Edwin and Henry Banks after their father William inherited the textile business of Joseph Hodge.
Banks also inherited Hodge's villa near the town called High Moor House. Initially, it was a two-storey building but was enlarged in 1870 with a tall Italianate belvedere tower while the grounds were enclosed with two miles of fencing.  His sons made the tower into a folly and raised its height to an excessive 136 feet along with a great bell called Big Joe that played a different tune every day and a hymn on Sundays.
However, the estate was sold in 1909, the mansion was converted into flats and the grounds developed for housing which now surrounds the once grand old house.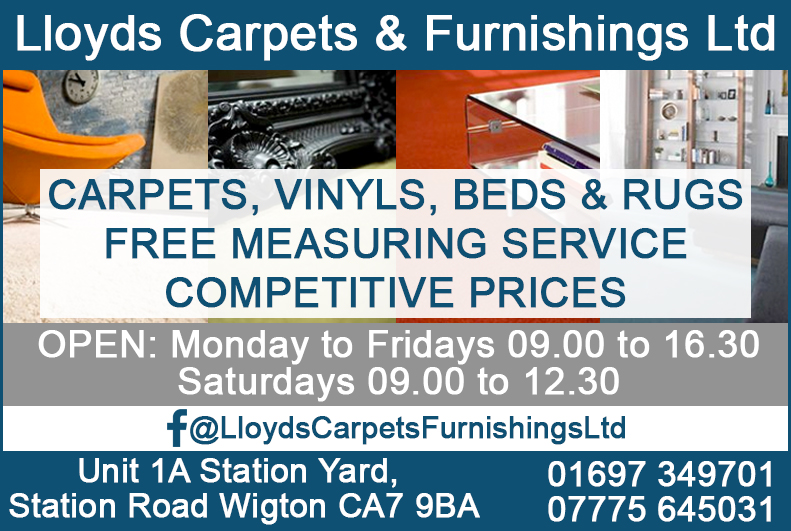 The railway drew Wigton's industrial focus away from the old town as the industrial mainstay became manufacture of cellophane wrapping materials in the 1930s. The Factory, as it's known locally, was soon Wigton's principal employer and while the products have changed over the years it's probably best known now for producing substrates for plastic banknotes.

---
WE HOPE YOU HAVE ENJOYED THIS EASY TO ACCESS & FREE ARTICLE – BUT WE COULD REALLY DO WITH A LITTLE SUPPORT
Why not become a Fan – Supporter and Member by Taking up our Limited Offer – Every edition of The Cumbria Guide delivered to your home, alongside our Exclusive 'Cumbria Guide Loyalty Card' – All of the above and also including other special offers from less than £2 per month.
Spend More – Save More and Help Support our Local Businesses around Cumbria ….
Click here Today and start saving
---
As featured in…
Welcome To Wigton
Welcome To Wigton
Welcome To Wigton
Welcome To Wigton
Welcome To Wigton
Welcome To Wigton
Share It: