Cumbrian youth-led animated film picks up multiple awards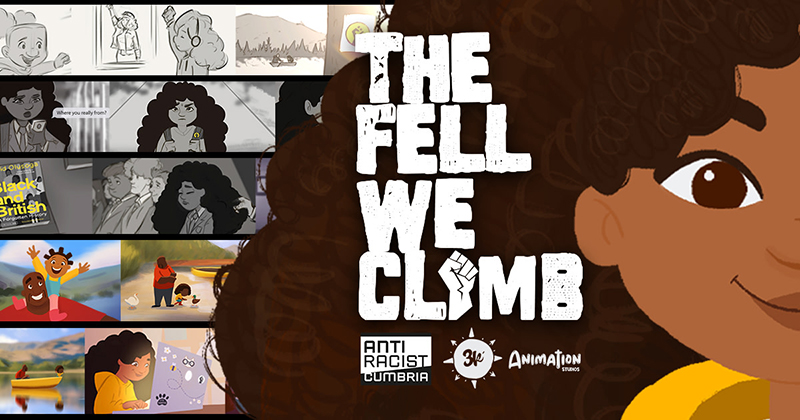 Cumbrian youth-led animated film picks up multiple awards
An animated short film called The Fell We Climb made by Cumbrian animation studio Plus3k in partnership with local charity Anti Racist Cumbria has already picked up nine international film awards and been shortlisted for nine more since awards season began this Spring.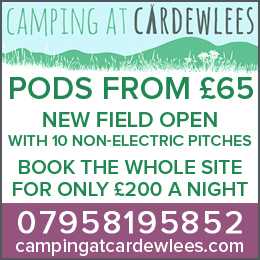 The ten minute short film was created with young Black and Brown people and shares their real-life experiences growing up in Cumbria. Black Cumbrian composer Ella Jarman-Pinto has composed music for the film and it has been Exec Produced by children's TV presenter Nigel Clarke. The Fell We Climb began life in a grassroots youth-led project called Animated Futures, a space for young Black and Brown children to connect and learn animation skills.
For many of these children it was the first time they had ever met another young person who looked like them and the film came from the experiences they shared about what it means to grow up in Cumbria if you aren't white. The film went into full production following a successful £30,000 crowdfunder which was backed by local people and businesses such as Cumberland Building Society, Herdy, Brewery Arts, Lake District National Park, University of Cumbria and more.
It premiered at Brewery Arts Kendal in October 2022 followed by a range of local screenings before hitting the international film festival circuit this year.
To date the film has racked up an impressive list of gongs and it was invited for screening as part of the Global Lift-off Showcase at Pinewood Studios, but the ambition for the film goes beyond the accolades. Cumbrian schools will soon be able to access the film alongside age appropriate lesson plans to help young people explore themes of film such as standing up for themselves and each other. 
Director Lou Kneath explained; "The goal was always to create something powerful and thought provoking to start conversations. To see the film being awarded such esteemed accolades across the industry is absolutely incredible, we are so proud of how the film has been received so far and the impact it is having on audiences around the world."

Some of the young people involved in the project talked about their experiences "Every week we'd meet in a zoom to talk about the animation, and it's been so important for me and other Black and Brown friends to not feel alone. I do feel like I've learned so much…and it's definitely been the most valuable thing I've done in a long time."

"It was so fun and seeing all my friends and new people having all these amazing ideas and working together…well it was so impressive! We talked a lot about hairstyles… the ideas came from everybody!"

"It was really fun to do and Lou was showing me what to do and teaching me so much.. it was just so fun!"

"It's been an amazing experience doing something that feels like it's more impactive than just doing stuff that's for myself. Whereas now I feel like I'm helping out other kids by doing this and I'm just having as much fun as I can and learning everything that I can (about animation)."
The Fell We Climb will be released for the public in 2024.
---
To learn more about what's happening follow Cumbria Guide on our social media
---
Share It: