BAFTA winning speaker David Olusoga announced as keynote for Anti Racist Summit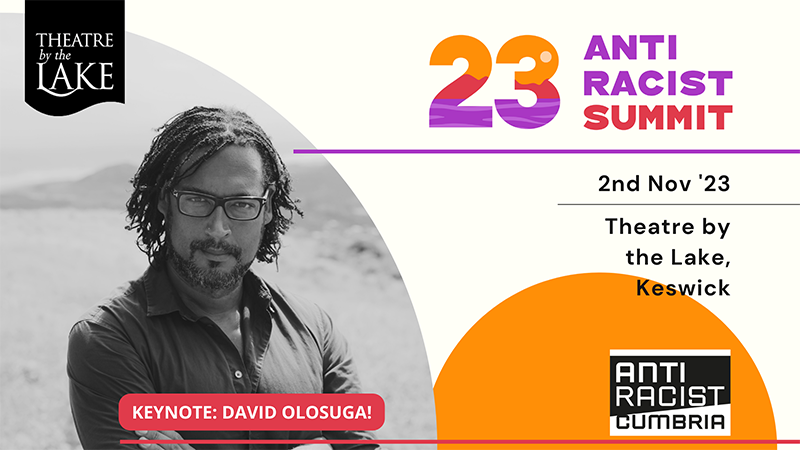 BAFTA winning speaker David Olusoga announced as keynote for Anti Racist Summit
British-Nigerian historian, award-winning author, presenter and BAFTA winning film-maker David Olusoga has been announced as the Anti Racist Cumbria Summit 2023 keynote speaker.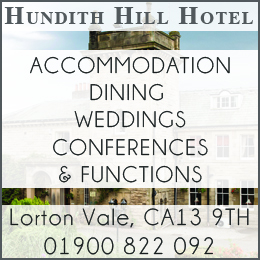 The author of seven books including Black and British: A Forgotten History; Olusoga has a long list of credits to his name though most will recognise him from his work in TV. He presents the long-running BBC history series A House Through Time and wrote and presented the award winning series Black & British: A Forgotten History and the BAFTA winning Britain's Forgotten Slave Owners. Among his other presenting credits are The World's War, and The Unwanted: The Secret Windrush Files, Extra Life, a Short History of Living Longer and the landmark BBC arts series Civilizations. 
David Olusoga will deliver a morning keynote and Q&A at the event which takes place on Thursday 2nd Nov 2023 at Keswick's Theatre By The Lake. For the past two years the sell-out event has taken place at Brewery Arts in Kendal but has moved to meet demand. 
CEO Janett Walker said; 
"We are over the moon to bring such a prestigious keynote to Cumbrian audiences. This year's Summit will be brighter, bolder and more experiential than ever before. We want the event to continue being an inspiring space for connections, taking action, healing, continuing people's education and moving the conversation and anti-racism forward."
Joining David Olusoga, the Summit will also welcome expert led workshops from the UK's largest independent race equality think tank The Runnymede Trust, human rights charity brap and activist and content creator Danny F***ing Price.  The Summit is recognised for more than just its talks however, and the full day event blends wellbeing practices, music, art, panel discussions and conversation to help people unpick the tricky topic of racism. This year ARC also welcomes a kitchen takeover at the Lakeside Cafe from Walaa's Syrian Kitchen, cooking delicious authentic Syrian food for attendees. Walaa's Syrian Kitchen is run by Walaa Asfar who came to Cumbria when she, her husband and children were offered refuge in the UK. They have lived in Penrith since their arrival in 2017 and Walaa has been running her catering business since 2021. 
Lunch is included in the full day ticket which also gives access to the workshops and interactive activities and sessions. Full and half day tickets are now on sale at Theatre by the Lake. The equitable pricing model means that anyone wishing to attend the event can do so, with corporate tickets supplementing the prices for non-profits, individuals and those on low income. 
---
To learn more about what's happening follow Cumbria Guide on our social media
---
Share It: