How two lake district business women have taken to wild swimming to relieve the stresses of business during a worldwide pandemic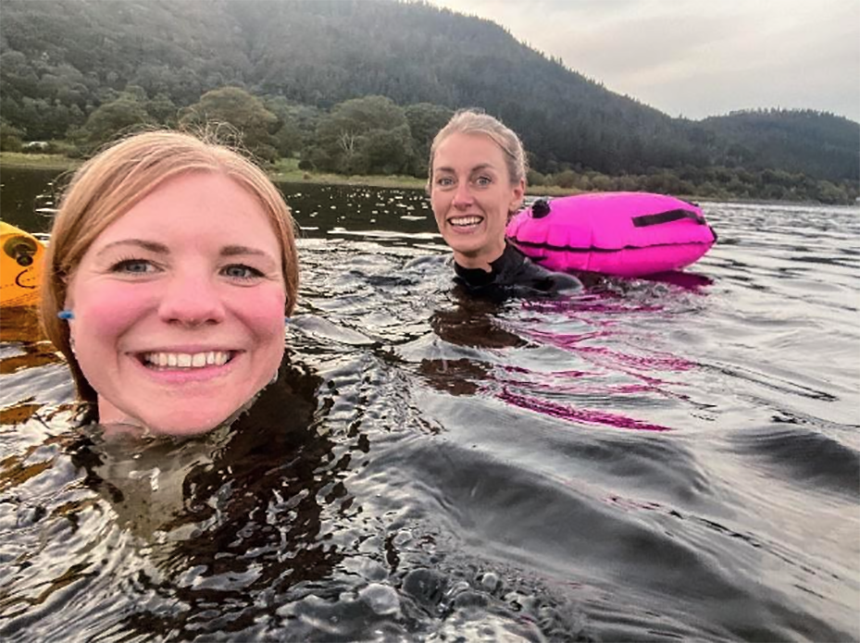 How two lake district business women have taken to wild swimming to relieve the stresses of business during a worldwide pandemic.
As if owning and running a business isn't stressful enough, throw in a worldwide pandemic for good measure and most business owners will be nodding their heads in agreement.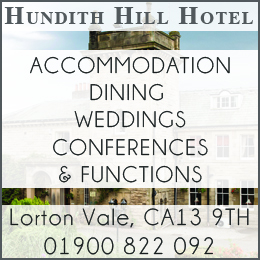 It's been widely publicised in the media that the stress and anxiety that the Covid-19 pandemic has brought on society has outweighed any other traumatic event in the last 50 years. Although the government is doing its best to reduce the number of Covid cases and deaths, there is little being done to help the knock-on effect it is causing to people's mental health.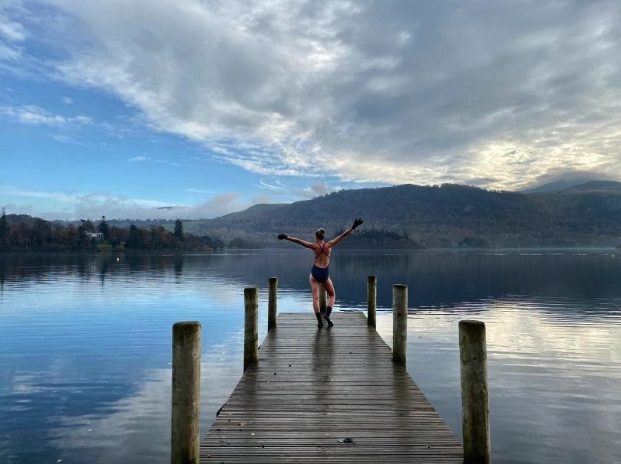 During balmy lockdown 1.0, many people took to swimming in the wild as a way to keep up their weekly swim while others took to it as a means to keep positive, get outside and give them something to do. For two business women in the Lake District, it's this new found love of swimming in cold water which has kept them on the straight and narrow through 2020. 
Dani Hope, director of Lake District Hotels Ltd., a group of 6 family owned hotels around Keswick, and Jenny Sadler, director of Lingholm Estate and Lingholm Kitchen & Walled Garden, have dabbled with open water swimming in the past, but are now fully fledged dippers, who aim to keep going through winter, with a 1st December swim already in the bag.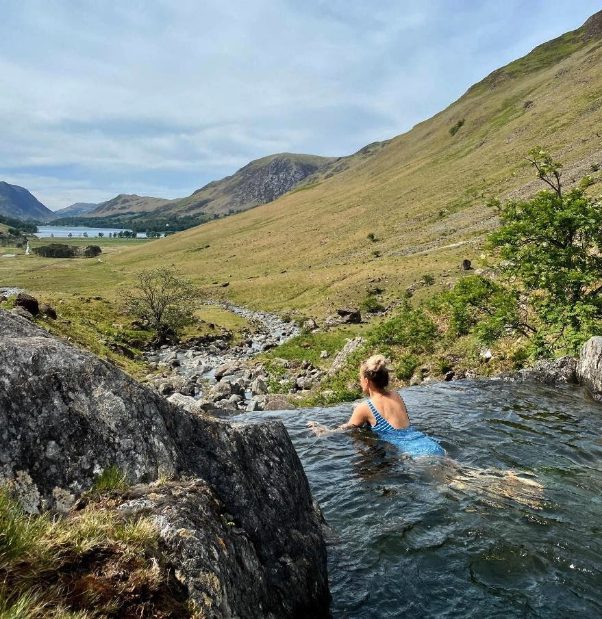 Dani says: "I have a few friends who have been open water swimming for a while and told me about the blissful feelings they get from it. But it wasn't until the pressure of family life alongside the stress of keeping our business afloat during the first lockdown became overwhelming that it led me to needing something that could take the edge off things. I wanted to do something that would give me a kick, a feeling of complete control in an extreme environment, so Jenny and I went for a walk and hunted out these amazing infinity edge pools overlooking a lake, stripped to our swimsuits and climbed in. The water was colder than I had ever experienced but the feeling was euphoric. It was shocking and my skin prickled with numbness. It had us laughing so much, and when we got out, I felt happier than I had felt in such a long time. 
I've never laughed so much as I do when we go swimming. We chat about the day's tribulations but then all our stresses fade away as we relax and acclimatise to the water. Now we're aiming for a weekly swim right through the winter both with and without wetsuits on.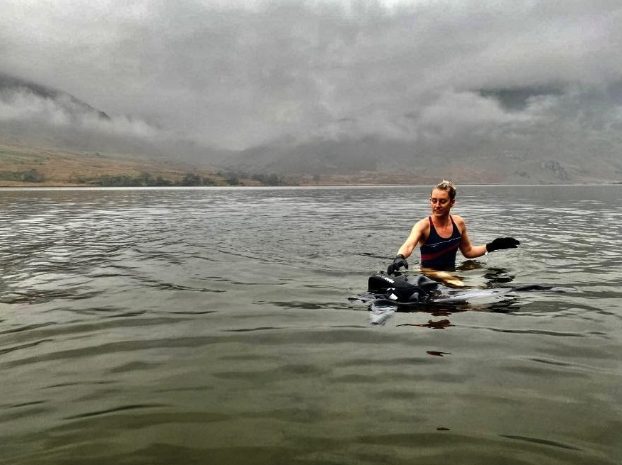 Jenny says "I've been swimming in Derwentwater for years but dips have always been saved for sunny days when the lake is calm and flat. This year has pushed me to get out of my comfort zone and I've realised there's as much enjoyment in the rainy-day swims as the fair-weather days. I get a great sense of achievement and satisfaction every time I get out of the water."
With popularity for the sport comes new research, proving the benefits of cold water. The latest research from Cambridge University suggests that cold water can protect the brain from dementia and both Jenny and Dani agree that during their swims they feel a release of happy hormones, enjoyed feelings of euphoria, a sense of will power and achievement, and ultimately been able to manage stress and anxiety much better – all linked to mental health and nurturing the brain.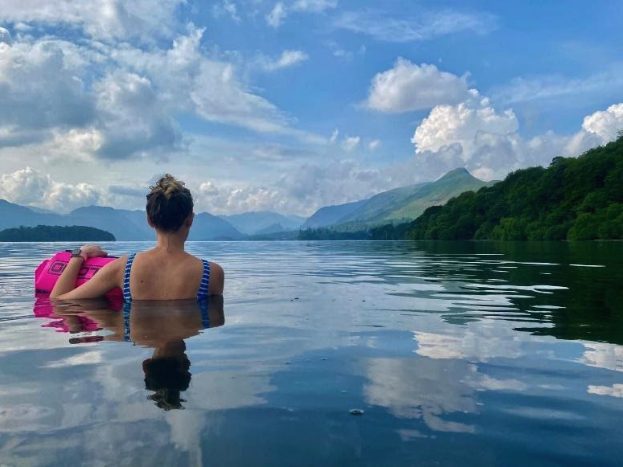 Dani adds "There shouldn't be any exclusivity about who can enjoy swimming in the Lake District and we are joining forces with professional Lake District swim guides to offer Lake District Hotels' guests a unique swimming experience. Coupling the benefits of cold-water therapy and the thermal experience at The Falls Spa at Lodore Falls Hotel, alongside delicious indoor and outdoor dining options will provide a fabulous and beneficial wellness experience for many people." 
How two lake district
How two lake district
How two lake district
Share It: