Fireshow 2023 Sparkling event celebrated Cumberland
Fireshow 2023 Sparkling event celebrated Cumberland
This year's Fireshow in Carlisle was enjoyed by an audience of around 40,000 people.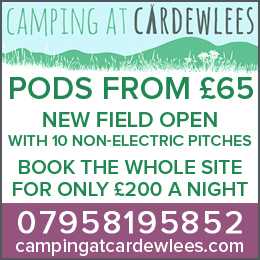 Organised by Cumberland Council, the Bitts Park event celebrated Cumberland, the area and its communities.
In addition to a spectacular bonfire, more than 2,000 spectacular sparkling fireworks lit up the sky. A Fireshow village, held in Castle car park, was an added attraction, offering food and family entertainment.
This slideshow requires JavaScript.
Photo credit:Stuart Walker Photogarphy
It was the 34th Fireshow event and was organised in conjunction with Merlin Fireworks Ltd.
Councillor Anne Quilter, Cumberland Council's Executive Member for Vibrant and Healthy Places, said:
"The Fireshow brings the community together to have fun in a safe environment. It never disappoints, and this year's event was a great success. I'd like to thank all those that made it happen. It's taken months of preparation and it was made possible with the support of local businesses and organisations.

"Thanks also to our amazing events team, stewards, and Merlin Fireworks for putting on such a great show. The event was also supported by emergency services include the police, fire and ambulance.

"Local businesses and organisations have also provided support: Brampton Pallets, Cumbria Waste Recycling, Cabletech (Edmundson Electrical), Laversdale Timber, Travis Perkins, Johnstone's Decorating Centre, Wallace Oils, T G Norman Timber Ltd, Carlisle Rotary Club and the University of Cumbria.

"Also, thanks to the Cumbria Army Cadet Force – Harraby Detachment who are kindly going to assist us with litter picking after the event."
Visitors to this year's Carlisle Fireshow were asked to dig into the bottom of their pockets and support local charities. Although the event is free to attend, a charity collection is held each year. All donations will go towards the Rotary in Carlisle (which donates most of its fundraising efforts to local good causes), and the Great Air Ambulance, the charity supported by the Chair of Cumberland, Cllr Carni McCarron-Holmes and the Mayor of Carlisle, Cllr Abdul Harid's chosen charities – Cash for Kids, Carlisle Foodbank and Carlisle One World Centre.
---
To learn more about what's happening follow Cumbria Guide on our social media
---
Share It: