Carlisle Rugby Club are at the Top of their Game…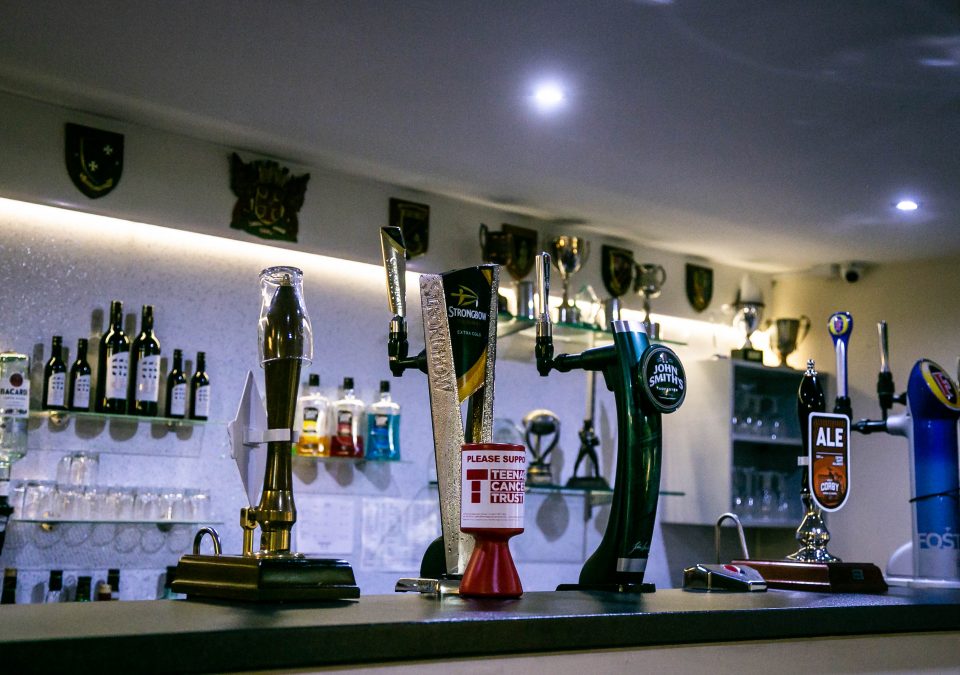 When it comes to functions, business meetings, events and celebrations, Carlisle Rugby Club on Warwick Road is a venue that has got it all… 
Situated on Warwick Road in the heart of the city, Carlisle Rugby Club offers affordable, comfortable and relaxed surroundings for personal and professional assemblies, with all manner of equipment provided to facilitate the perfect celebration or productive meeting.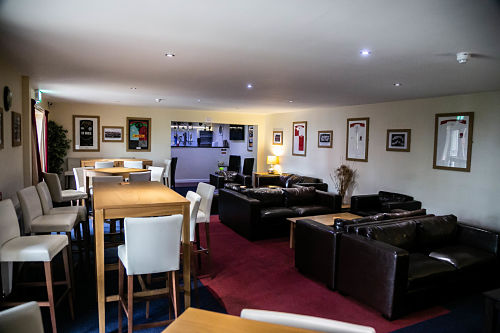 Explaining the setup, club secretary Barry Israel said: "The venue boasts three rooms, each of which can be changed around to suit the needs of the customer." 
 For business meetings, digital projectors are available to allow for presentations to flow seamlessly. The surroundings are perfect for out-of-office corporate discussions, recruitment days, training seminars and more.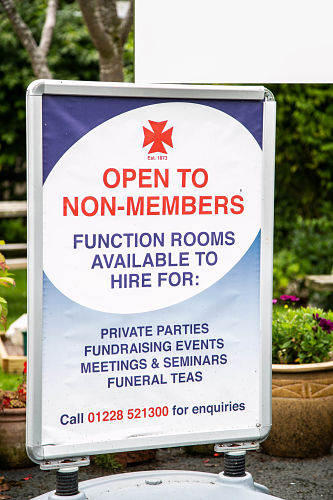 For more jovial encounters, each room can also be transformed for use as the perfect wedding, christening, birthday or anniversary celebration venue. 
 "The rooms can be changed to a cabaret style, to provide room for live entertainment or DJ's," explained Barry. 
 Barry is also keen to point out that the club is open to everyone, he added: "There's a misconception that as a rugby club that we're only open to non-members, but everybody is welcome. We have live sports and a well-stocked bar too." 
 With a fine selection of local and national bitters and ales combined with affordable pricing, it's no surprise that the bar proves popular with locals, particularly during the weekend. It makes for a comfortable environment for watching sport on the large-screen television, and with a central location, public transport links are easily accessible.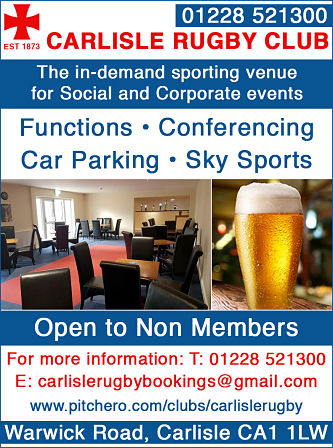 The facilities at Carlisle Rugby Club are incredibly modern, with the site having received a full refurbishment in the wake of the 2015 floods which devastated most of the city. An extension was recently added to the existing building, which now boasts a pool table for additional entertainment. 
 For busy meetings and events, the club is ideal, as the large car park is perfect for accommodating multiple vehicles – and unlike other similar venues, drivers won't find themselves at the mercy of private parking companies. 
 Corporate or casual, whatever the occasion, Carlisle Rugby Club is the perfect city-centre venue for all functions. 
 Carlisle Rugby Club is situated on Warwick Road. For more information, or to enquire about booking a function room, contact 01228 521300 or visit their Facebook page  or website Carlisle Rugby Club

Share It: