City of Lights event returns to illuminate local landmarks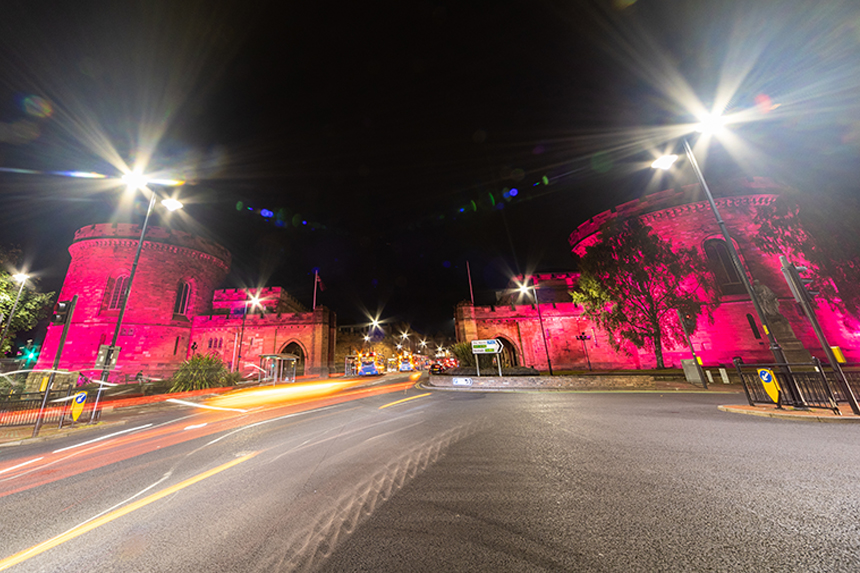 City of Lights event returns to illuminate local landmarks
Excitement is growing in the build-up to the latest City of Lights event, commencing next week from Thursday 17 February.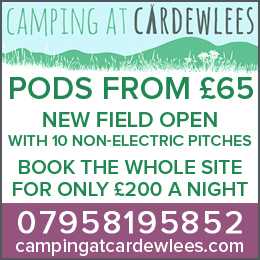 The project, a partnership between Carlisle City Council and Cumbria County Council will once again see numerous buildings and local landmarks in the Court Square, Citadels and Market Cross areas of the city illuminated with coloured lights and projections. The event follows a successful launch in 2020, with follow-up events held at Carlisle Castle and the Cathedral in 2021.
Visitors will be guided from Court Square and into the city centre, where they will see the Griffin Pub, Carlisle Railway Station, the Crown & Mitre Hotel, St Cuthbert's Church, the Guildhall and the Citadels in a very different light.
A new feature this year will be the use of 'shadowing' projections, located in St Cuthbert's Lane, Tullie House and the Old Town Hall. The county and city councils are urging people to visit the city centre during the evenings of Thursday 17, Friday 18 and Saturday 19 February, to enjoy the illuminations and also support city centre businesses by enjoying a meal or drink in town.
The original City of Lights event, held in the city in 2020, generated approximately £166,000 of additional economic value for local city businesses in just two days.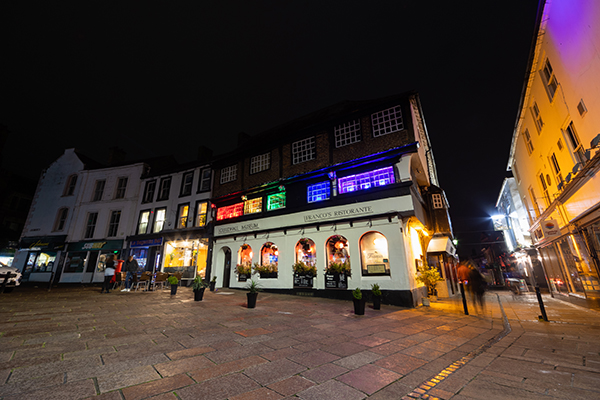 Cllr Cyril Weber, Chair of Cumbria County Council's Local Committee for Carlisle, said:
"I am excited to once again see our city to life brought to life through the various lighting installations in the city centre. The City of Lights project is a fantastic opportunity to showcase and celebrate our city, and a great example of the county and city councils working together in partnership. This is an idea that has worked well in other places and I am delighted that this is now an annual event for the city which the whole community can take part in and enjoy."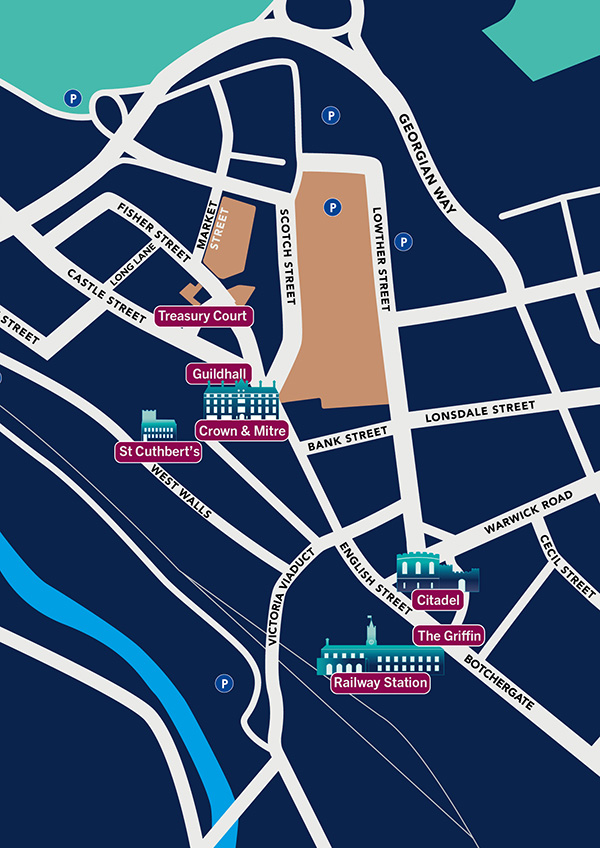 Cllr Stephen Higgs, Carlisle City Council Portfolio holder for Culture, Heritage and Leisure, said:
"Not only is this another fantastic way to show off the city centre, but an opportunity to support our local restaurants and bars by bringing more people in to the centre of the city at night time to enjoy the illuminations. I'm very much looking forward to seeing all the local landmarks in the city centre that will be illuminated throughout the event."
Next week's event is a taster ahead of a bigger City of Lights event currently being developed for October this year.
Share It: