Whitehaven Market Place: Tradition And Resurgence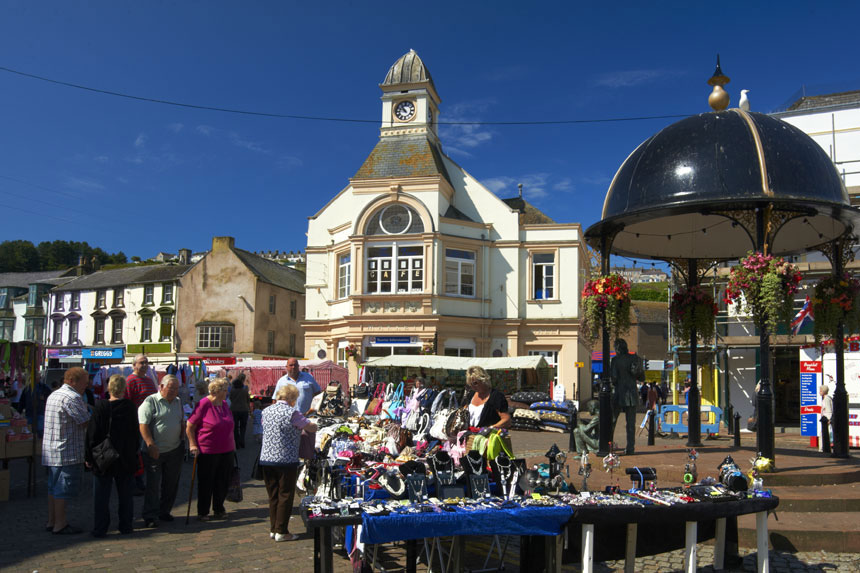 A combination of historical preservation and the addition of brand new business have breathed new life into Whitehaven Market Place.
For hundreds of years, Whitehaven Market Place has been at the heart of life in the town. Since 1660, when Whitehaven was granted its market charter, every Thursday and Saturday the street would come alive, bustling with people stocking up on everyday essentials, from locally grown fruit and vegetables, to fresh flowers and clothing.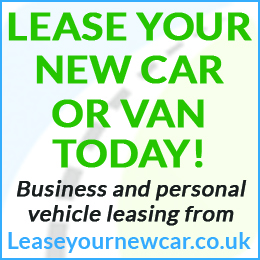 Photographs dating from the early 1900s depict stalls running down both sides of Market Place, the streets crowded with shoppers, carrying baskets full of bargains and horse-drawn carriages carting supplies. At one time there were close to 300 retail establishments in Whitehaven town centre, with up to 29 butchers and even more grocers. However, as with many market towns, the 21st century, paints a very different picture.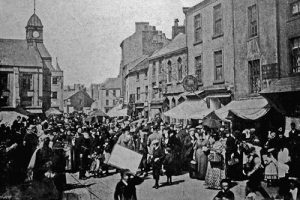 Today the brick streets boast a refreshing mix of brand new retail outlets, intertwined with longstanding, established family businesses. Kinsella's Fruit and Vegetables, who will celebrate their 100th anniversary next year, is one example of a local business which has withstood considerable change since it opened in 1919, and is still seeing success today. With its charming green and white shop front and crates of fresh fruit and veg piled up outside, it's an image of nostalgia.
Meanwhile, more recent Whitehaven Market Place offerings such as Little Whims, which opened just under a year ago, have brought something entirely new and unique to the street. The quirky home decor and gift shop has proved as popular with tourists to the area, as it is with locals looking for an unusual gift for a special occasion. Then there's all of the independent eateries; from delis to grab a sandwich or salad from on your lunch break, to the stylish and comfortable surroundings in which to sit and catch up over a coffee at Taste Cafe.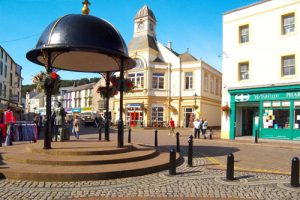 With a whole host of other recent additions to the marketplace, including the vegan restaurant, Beans and Greens, The Tanning Emporium, a beauticians and accessory shop, Whitehaven Market Place finally seems to be at the beginning of a resurgence.
The Townscape Heritage Initiative (THI), a £1 million scheme to rejuvenate Whitehaven town centre has had a considerable part to play in making this happen. The five-year project which began in October 2013 with support from Heritage Lottery Fund, Britain's Energy Coast, Copeland Borough Council and Cumbria County Council, has seen grants given to repair buildings, bring vacant historic floor space back into use, to provide heritage skills training for builders, and community activities.
A number of properties in the Market Place and James Street area of town have now been renovated as part of the project, including The Foyer, New Hong Kong, Timeless Beauty and Little Whims. 32 James Street, which has stood empty for 15 years is set to reopen as a retail outlet this year and it was recently announced that further investment is being ploughed into historic shop fronts in Market Place, with grants being awarded to Cafe 35, AG Fashion, James Street Barber Shop and The Chicken Shop.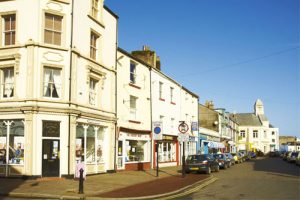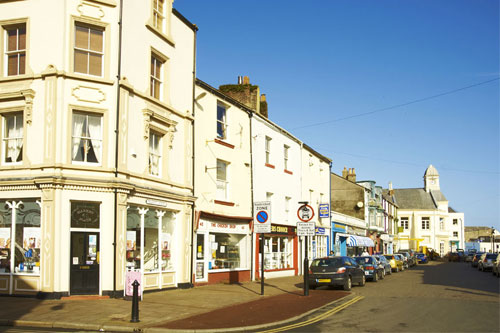 "Our historic buildings are some of Whitehaven's biggest assets, and not only preserving but enhancing them is another major boost; both to the regeneration of the town centre and to assist the creation of new businesses," commented Councillor Mike McVeigh, Copeland's Heritage Champion.
The sight of Market Place thriving once again is likely to draw other businesses to the area and importantly, encourage more footfall and shoppers. By boasting an array of unique and inviting, independent outlets, it's also an opportunity to show tourists – who come to explore the town's fascinating heritage and admire the Georgian architecture – everything else that Whitehaven has to offer.
Copeland Mayor, Mike Starkie added: "The THI scheme has been an incredible boost to James Street and Market Place, and has highlighted how important it is for economic growth to dovetail with the protection of historical assets. These next two pieces of work will add to the fantastic improvements we've already seen, and be part of a real transformation."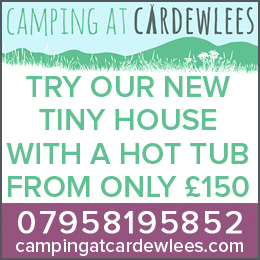 Share It: