Landlords need to get energy efficient
Buy to let investors in England and Wales who own particularly cold homes are being targeted by new regulations.
Since April this year, landlords who own some of the coldest privately rented homes have been required to improve these properties with energy efficiency measures where support is available to cover the costs. But new measures announced by the government will go further requiring landlords to contribute to the cost of upgrades.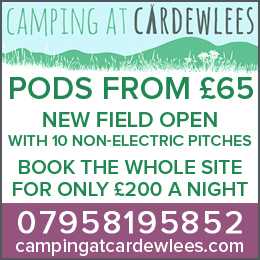 During 2019, properties with an Energy Performance Certificate rating of F or G, the lowest two energy efficiency ratings available, must be made warmer by landlords before they can be put on the rental market for new tenancies.
This is expected to cost £1,200 on average and will affect 290,000 properties, which represents around six per cent of the overall domestic market.
These changes are expected to save households an average of £180 a year while reducing carbon emissions and potentially increasing property values with analysis showing the cost to the landlord would be more than offset by the increase in property value.
Energy and Clean Growth Minister Claire Perry said: "While the vast majority of landlords take great pride in the properties they own, a minority still rent out housing that is difficult to keep warm. Upgrading these homes so they are more energy efficient is one of the most effective ways to tackle fuel poverty and help bring down bills for their tenants, saving them £180 a year."
Most landlords will be unaffected by the changes as their properties are already compliant, however if you need further help and advice our Property Management Team will be more than happy to help.
We offer a 'Refresh/Refurb' Scheme, taking the hassle away from you, whilst our experienced contractors carry out the upgrades.  Interested in knowing more, then please give our Property Management teams a call, Gill, Cath and Lisa will be more than happy to help.
Cockermouth 01900 829977   Workington 01900 605544    Whitehaven  01946 693931
If upgrades are necessary, the average cost to improve an F or G rated property to a band E is expected to be around £1,200.  Examples of measures include: installing floor insulation, low energy lighting or increasing loft insulation.
If upgrades will cost more than £3,500, landlords will be able to register for an exemption.
Share It: