Cumbria Guide Gift Guide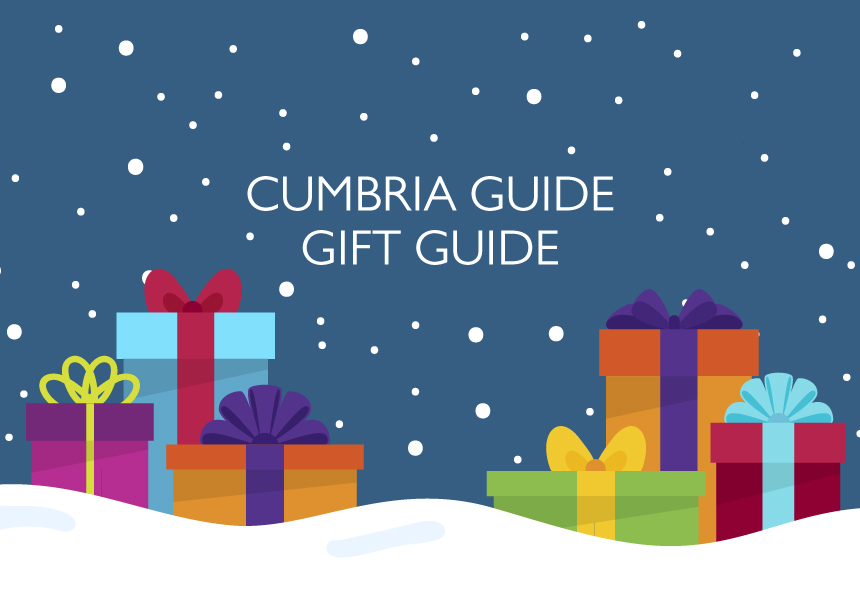 Cumbria Guide Gift Guide
Christmas is the time of year that we come together with friends and family to eat, celebrate and be merry! If you are looking for something special to gift to someone this year then look no further than what's right on your doorstep. We say it every year and we will continue to do so, Please shop local!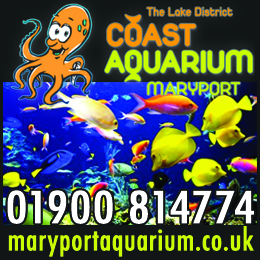 Bottoms Up!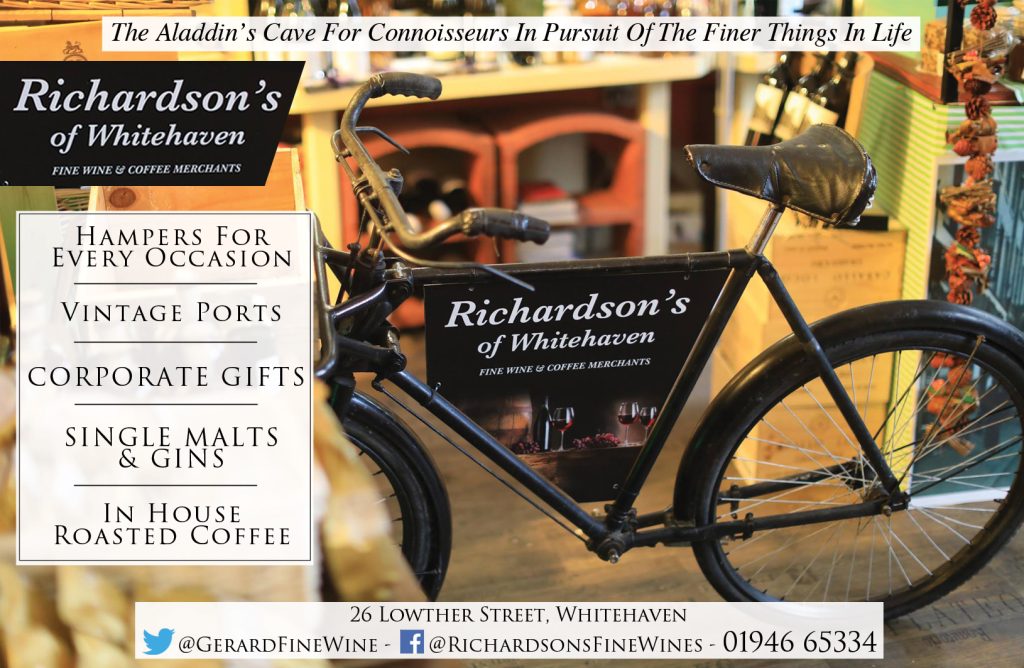 Whether your loved one loves a good bottle of fine wine, an aged whisky or a fruity gin there are some fantastic local businesses that have it all. If its Wine or Port you're looking for then Richardsons in Whitehaven has a fantastic selection with beautiful reds, elegant whites and fruity rose's as well as vintage Ports and a variety of whisky, sherry and gins. They also stock roasted coffee beans and loose leaf tea.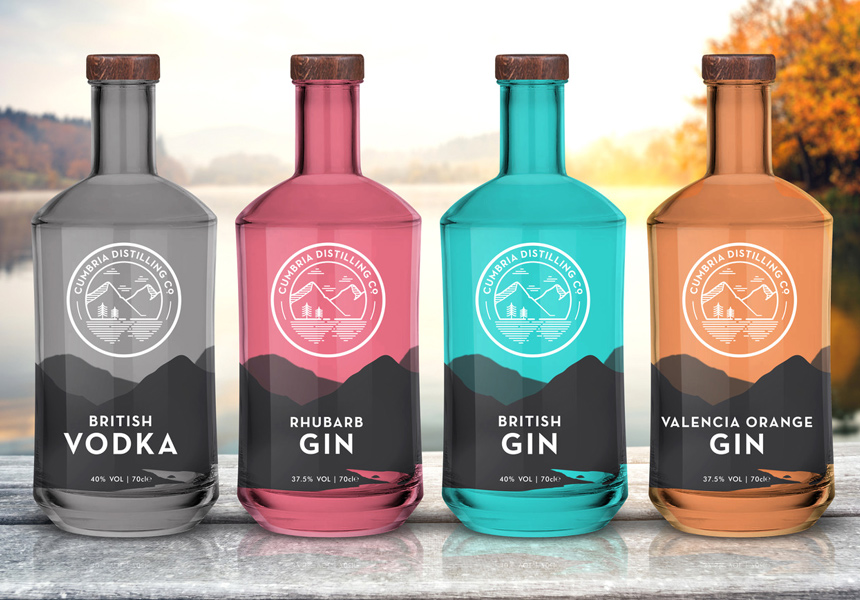 If it's Gin or Vodka you are looking for then head over to Cumbria Distilling Co. They have worked with mixologists to create some fantastic and delicious flavoured spirits. From classic Rhubarb Gins to wholesome british gins there is something to quench everyone's thirst.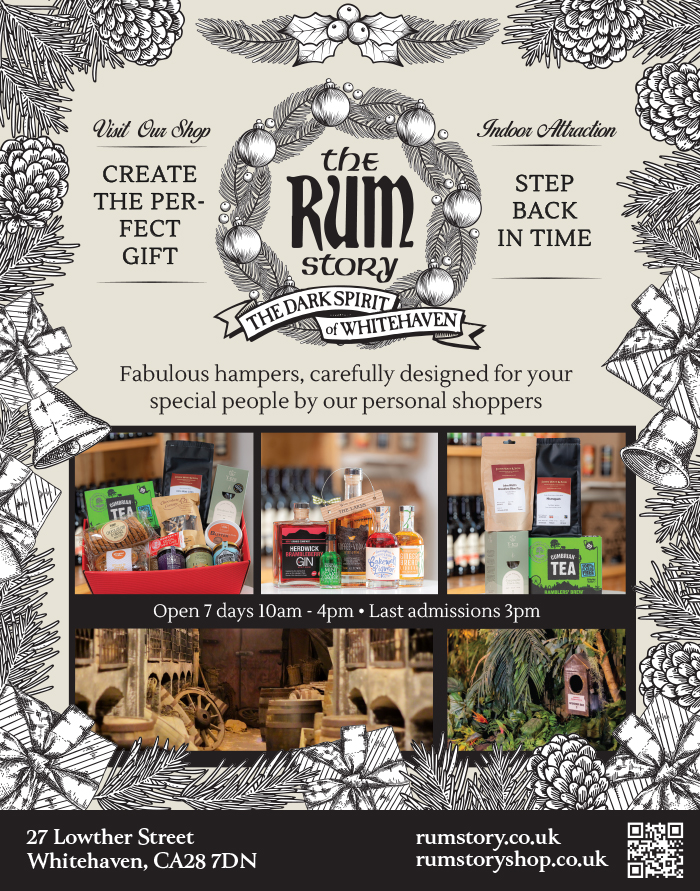 For Rum, Spirits and liqueurs then its got to be the Rum Story in whitehaven. They have a selection of Jefferson's Rum as well as other brands. They also stock a variety of Gin's. As well as fantastic tipples they are well known for their fantastic Christmas Hampers which include local drinks, jams and other produce. They make fantastic gifts! 
Trains, Planes and Automobiles!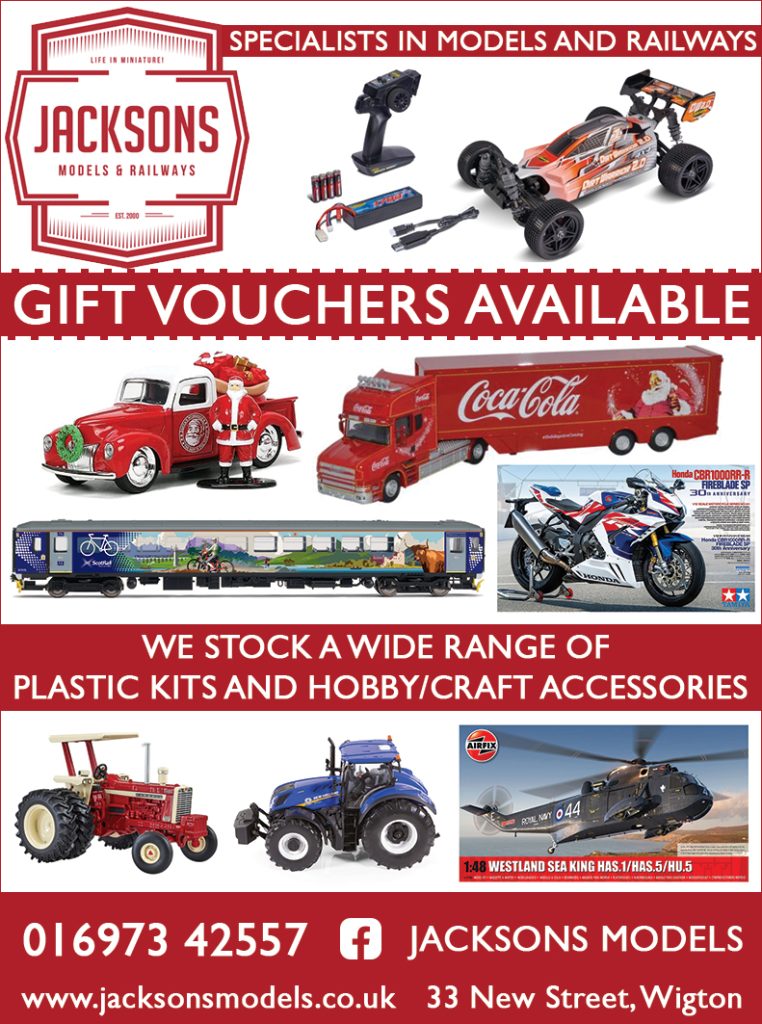 If the person you are shopping for loves all things miniature then Jacksons Models is the place to go. Based in Wigton their range is massive; they stock some of the biggest brands in the industry, such as Tamiya, Hornby, Airfix, Humbrol, and Corgi, as well as lots more. They are also currently stocking a variety of diecast models as well as wooden boat kits! They have an online shop where you can browse what's in store and order for delivery! 
Say it with Chocolate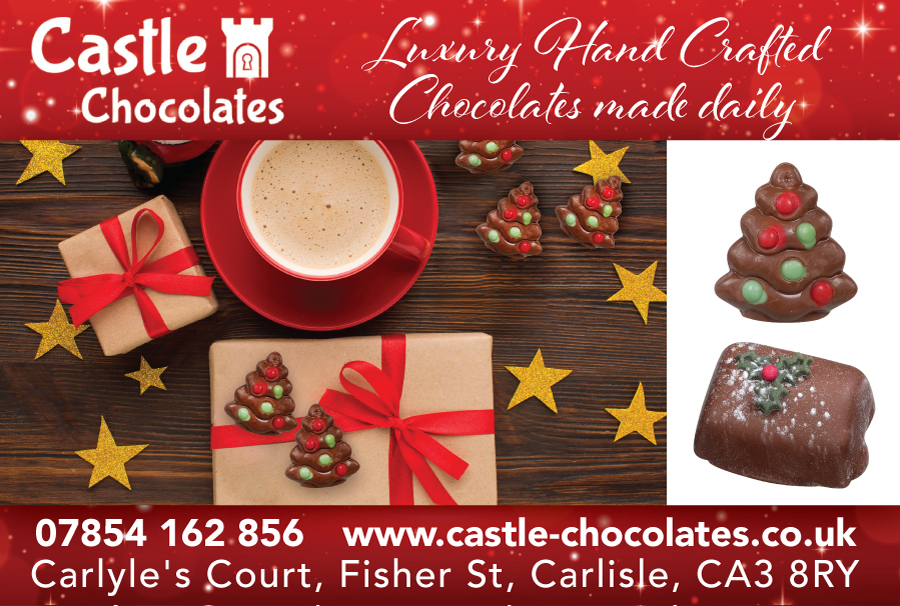 Christmas and Chocolate come hand in hand, we all know that. But when you give somebody the gift of Castle Chocolates you really are giving the gift of love. Their luxury handmade chocolates are expertly created by trained chocolatiers and they are a far cry from the average box of shop bought chocolates. 
Make it Personal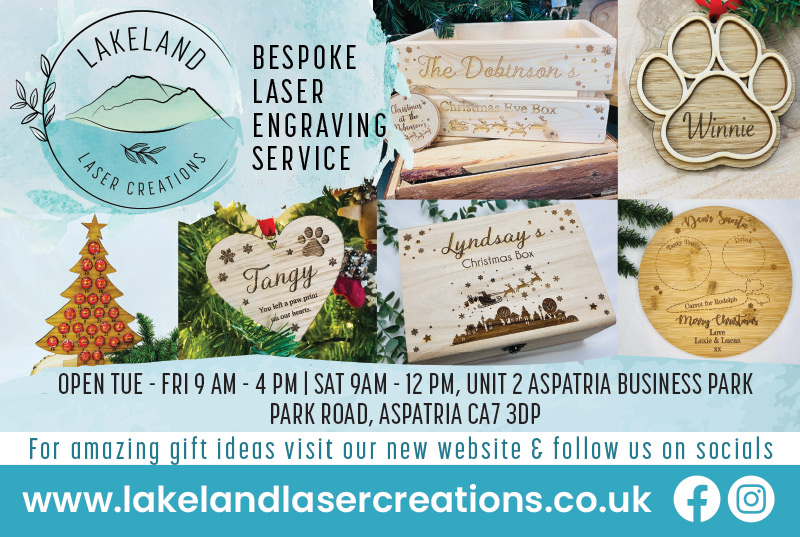 If you are looking to give your loved one something extra special then Lakeland Laser Creations can help. They create beautiful personalised, engraved gifts and can do pretty much anything, check out their socials and website for more information. www.lakelandlasercreations.co.uk
Something Special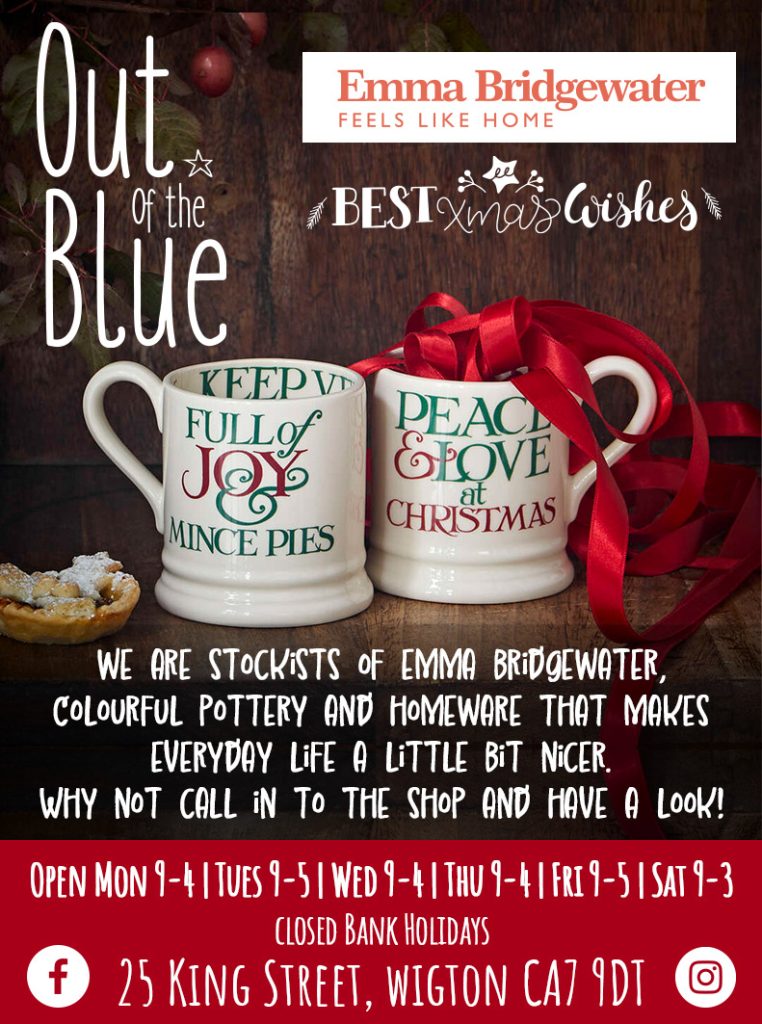 Out of the Blue is a beautiful little gift shop located in Wigton. They have a huge range of gifts for everyone, from young children to grandma. They stock huge names like JellyCat, Emma Bridgewater and Herdy. 
Witch You a Merry Christmas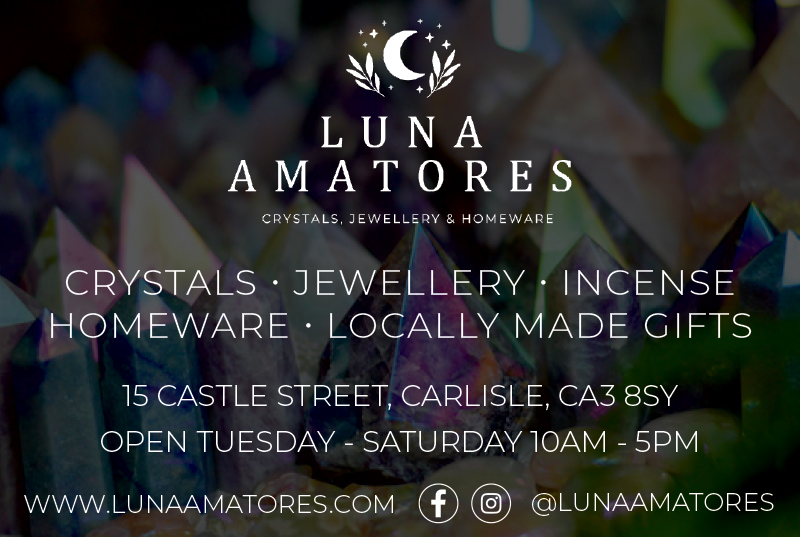 For the witchy, crystal loving earthy person in your life Luna Amatores is hands down the best shop to find something perfect. They have a huge collection of various genuine crystals along with information on each of their properties. They also have a selection of homewares and even handmade jewellery. It is definitely a go to shop this Christmas. 
Bling and beautiful things…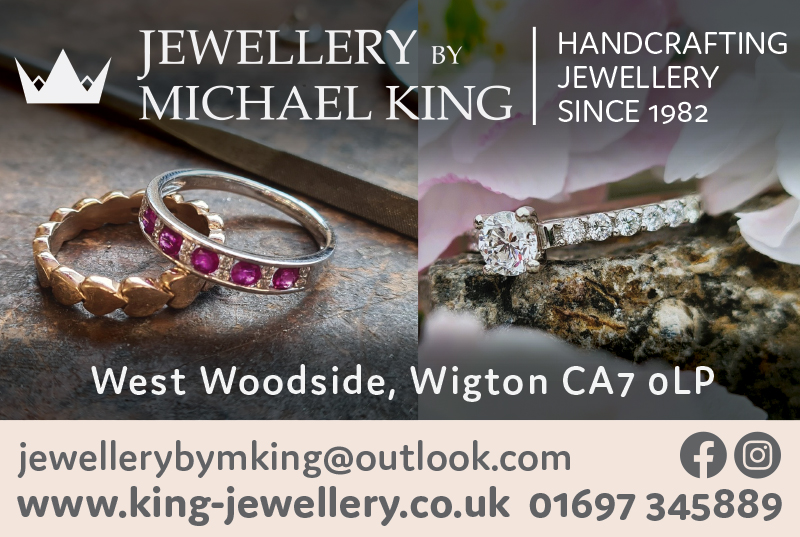 Nothing could be more special than a beautiful piece of jewellery. If you are looking to give something extra special this year then Jewellery by Michael King is one of the best places to go for bespoke, hand crafted pieces. They can bring old sentimental items back to their former glory or craft something entirely new and unique just for you. It's the perfect place to pick up something your loved one will keep forever. 
J.O. Dixon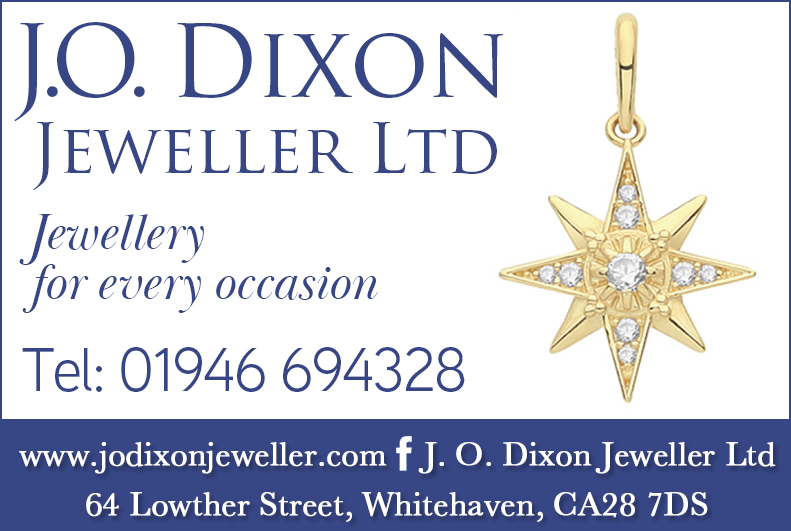 Another wonderful jeweller is J.O Dixon in Whitehaven. With over 40 years in the business they know a thing or two about jewellery. From watches to diamond rings and everything in between. With over 40 years of experience if you want quality items then this is the shop for you. 
Fultons

If you love someone to the moon and back, and want something truly unique then Fultons in Keswick might be the jewellers for you. With over 100 years combined experience they create some of the most unique bespoke jewellery in Cumbria. Having commissioned some amazing pieces in the past such as a replica of the moon's surface printed onto a silver ring – they really can do anything! 
New Threads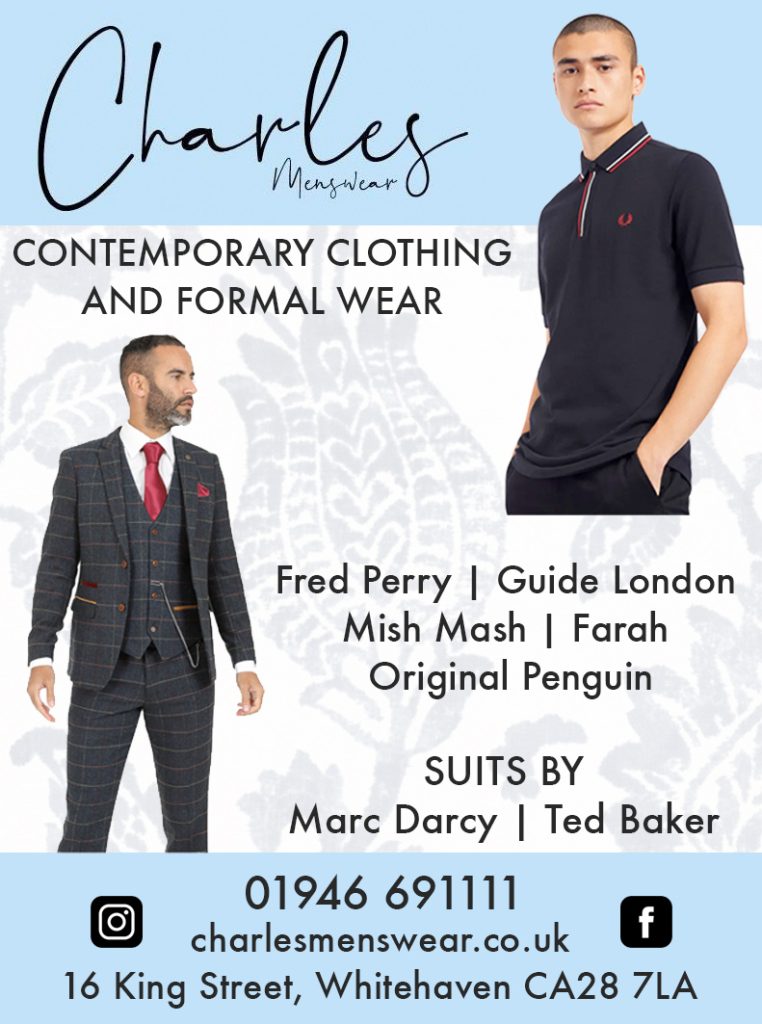 Everyone loves something stylish and new to add to their wardrobe and thankfully in Cumbria we have some fantastic independent clothing retailers to choose from. 
In Whitehaven we are lucky enough to have two of the best retailers in the West. Charles Menswear offers some top fashion brand such as Fred Perry, Guide, Ted Baker, Farah, and Marc Darcy, to name a few.
Top brands, great prices, and a great team see people travel to Charles Menswear from Carlisle, Dumfries, Liverpool, and the local area.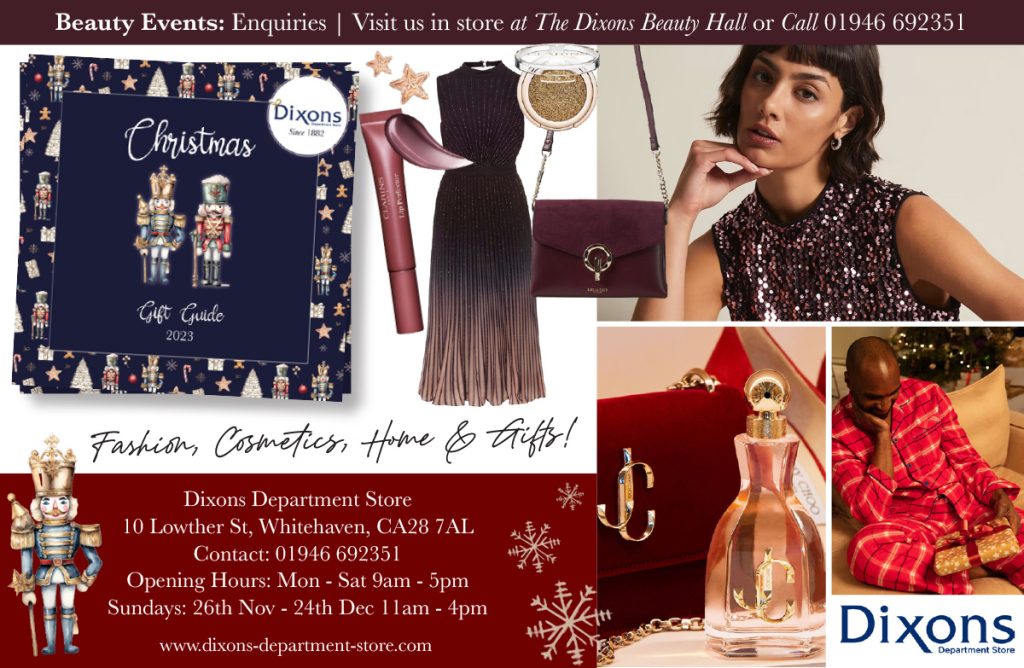 Another retailer who offers a huge selection of clothing brands as well as gifts, homeware and more is Dixons of Whitehaven – the leading independent department store in the North of England. This store specialises in huge brands such as Seasalt Cornwall, White Stuff, Phase Eight, Joe Browns, Barbour and more! 
If you live in the North of the County then you might be more inclined to visit Arnisons of Penrith. This shop sells a myriad of fantastic clothing –  Owned by brothers Nigel & Tim, they describe the shop as a family-run clothing retailer, however, most people will tell you that they sell everything. From menswear -shoes – shirts – suits to ladies' retail, fashion and accessories not forgetting their underground bunker where you can also find a range of linen, sheets, and so much more. 
Fearon Flowers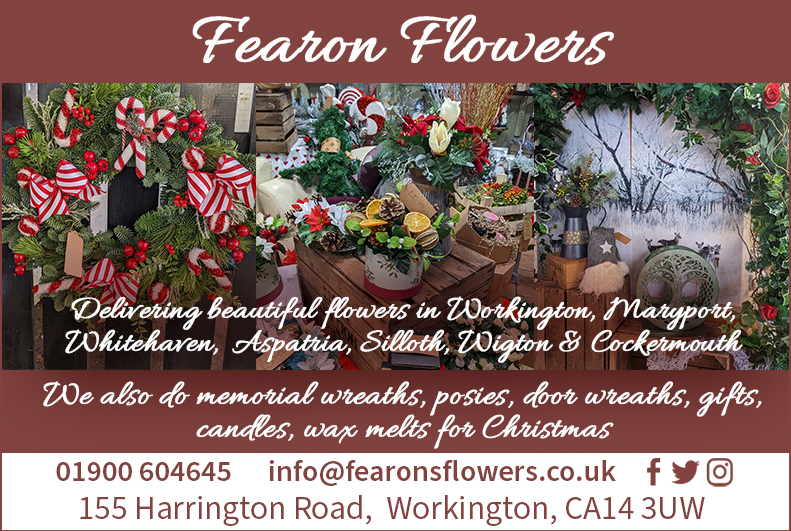 There is nothing better than a lovely Scented Candle or wax melt to unwrap on Christmas Day. Fearons Flowers in Workington not only sell beautiful flower arrangements, bouquets and wreaths but also have a great selection of gifts from Victorian Candle co candles to Chocolates and even a range of House plants which make an excellent gift for the green fingered person in your life. 
A Gift That Lasts a Lifetime…
Experiences, Day passes and more. 
If you simply can't think of a physical gift good enough for someone you love then why not pay for them to enjoy an experience or even an annual pass to one of Cumbria's many museums. The Beacon Museum in Whitehaven offer Annual passes and at fantastic prices, excellent for someone with children or for those that love local history.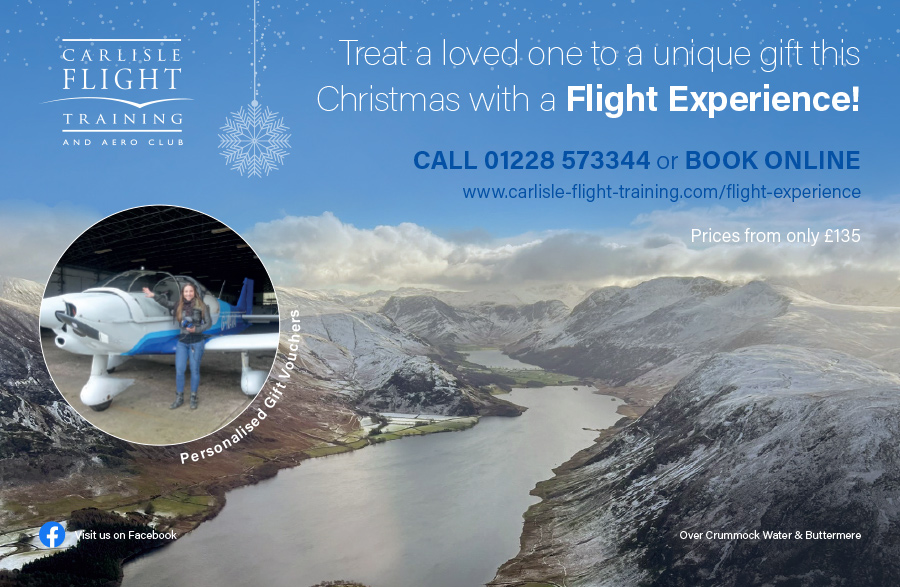 If you are looking for something a little more thrilling then why not gift them a flight experience with Carlisle Flight Training. It's something they will remember forever!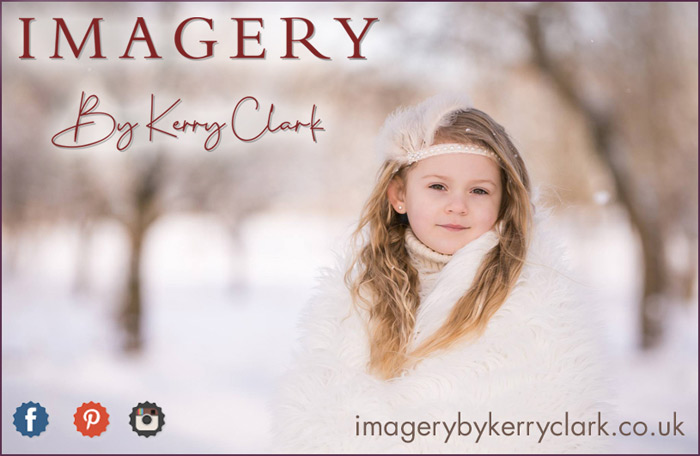 For something to remember forever then a photo shoot session is a perfect idea to capture memories with loved ones and there really is no one better to do this than Imagery by Kerry Clark , her images are simply stunning. 
---
To learn more about what's happening follow Cumbria Guide on our social media
---
Share It: