KIA COME OUT ON TOP YET AGAIN!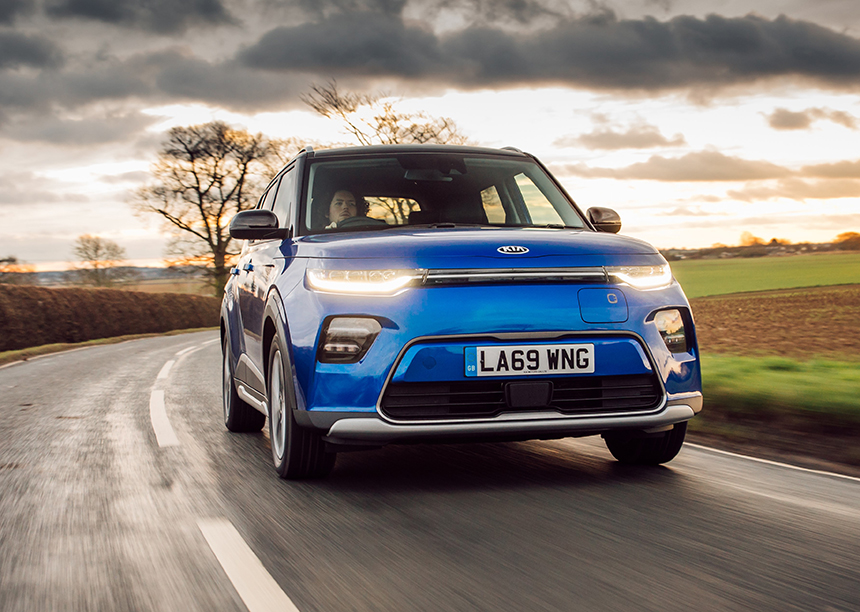 KIA NAMED 'BEST VALUE ELECTRIC CAR' IN AUTO TRADER NEW CAR AWARDS 2021
The Kia Soul EV has picked up the prize for 'Best value electric car' at the Auto Trader New Car Awards 2021. The Soul EV shone within its class for excelling in all requirements of an electric vehicle, based on the results of a survey by 148,000 UK car owners. This is the third successive win for Kia at these awards which speaks volumes and certainly instills confidence to the buyers out there.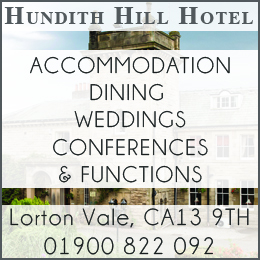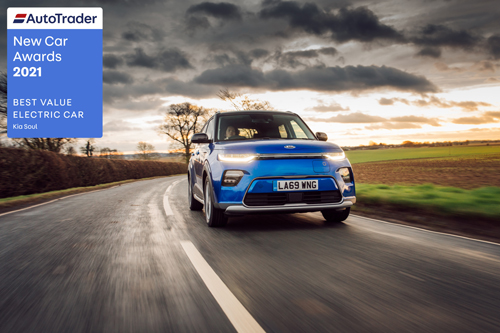 Auto Trader's New Car Awards is an annual consumer-led vote on the best cars currently for sale in the UK. Winners are decided by the British car-buying public.
Owners will be eligible for the £2,500 government plug-in car grant and capable of 280 miles on a single charge, the Soul EV stood out as a great value representative of EV ownership. Commended for its power, range, durability and ease of driving, the Soul EV combines zero-emission performance with a standout design.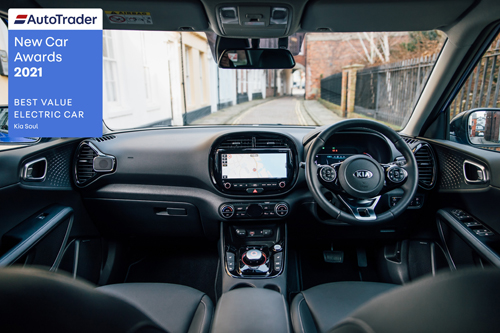 148,000 UK car owners put KIA on Top once again.
Owners described the Kia Soul EV as, 'great value for money, roomy, efficient, small on the outside and big on the inside'. Well done, Kia."
Commenting on the Soul EV's win, Paul Philpott, President & CEO for Kia UK Limited, remarked: "To see the Soul EV win this award is a truly impressive feat, and one which means a lot to us as a company. Value is important to anyone looking to make the transition to fully electric ownership, and the Soul EV demonstrates that there is no need to sacrifice range, equipment or performance when buying and running an electric vehicle.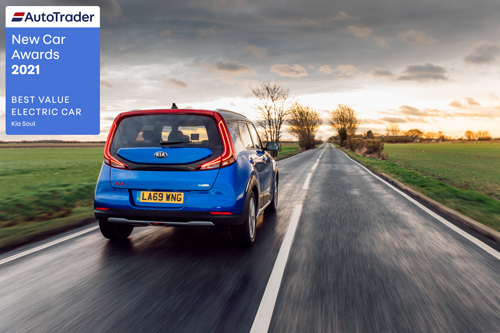 2021 is the third consecutive year in which Kia has won an Auto Trader New Car Award.
If you want to get into gear with a KIA and discover the vast range on offer and find out exactly why this company keep on winning those awards,then head to Walkingshaw at Lillyhall or visit www.walkingshaw.co.uk to book a test drive today.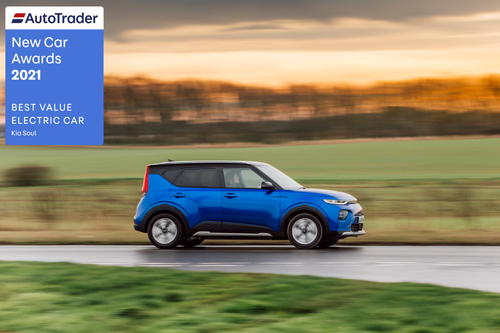 ---
WE HOPE YOU HAVE ENJOYED THIS EASY TO ACCESS & FREE ARTICLE – BUT WE COULD REALLY DO WITH A LITTLE SUPPORT
Why not become a Fan – Supporter and Member by Taking up our Limited Offer – Every edition of The Cumbria Guide delivered to your home, alongside our Exclusive 'Cumbria Guide Loyalty Card' – All of the above and also including other special offers from less than £2 per month.
Spend More – Save More and Help Support our Local Businesses around Cumbria ….
Click here Today and start saving
Share It: