Abbey Singers to mark Remembrance season with anniversary concert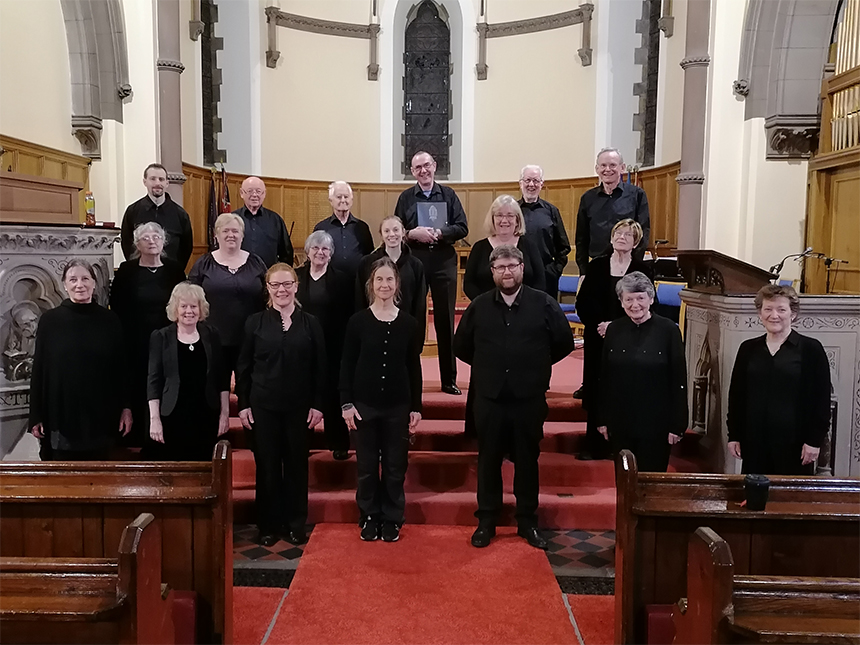 Abbey Singers to mark Remembrance season with anniversary concert
A Carlisle-based choir is set to mark the Remembrance season with their next concert on November 12th.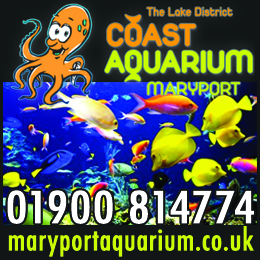 The Abbey Singers, one of Cumbria's leading small choirs, are celebrating their sixtieth anniversary this year and have chosen a special programme of choral music to mark both the anniversary and Remembrance.
The concert will feature music composed by the choir's founder, Andrew Seivewright (1926 – 2010), who himself served in the RAF for four years before being appointed Master of the Music at Carlisle Cathedral in 1960.
One of Mr Seivewright's pieces set to appear on the programme is 'The Fighter-Pilot Speaks', a setting of words by war poet Edward Shanks which were first published in the Daily Sketch in 1944.
Jonathan Millican, who has directed the choir since 2012, was a cathedral chorister during Andrew Seivewright's tenure and is himself a composer. Jonathan's setting of Wordsworth's poem 'Influence of Natural Objects' will also appear in the first half of the programme; this will be the work's third public performance since its premiere less than a year ago.
The second half of the concert will be taken up with a performance of 'The Armed Man', Karl Jenkin's famous work subtitled 'a Mass for Peace'. This was commissioned by the Royal Armouries Museum to mark the Millennium and is dedicated to victims of the Kosovo crisis, which unfolded while Jenkins was composing the work. 
The choir will be accompanied during the concert by Edward Taylor, Assistant Organist at Carlisle Cathedral, who will also perform an organ solo.
The concert will take place in St Cuthbert's Church, Carlisle on Saturday 12th November at 7.30pm. Tickets (£12) are available on the door or from Eventbrite: www.eventbrite.co.uk/e/abbey-singers-60th-anniversary-concert-tickets-444709818037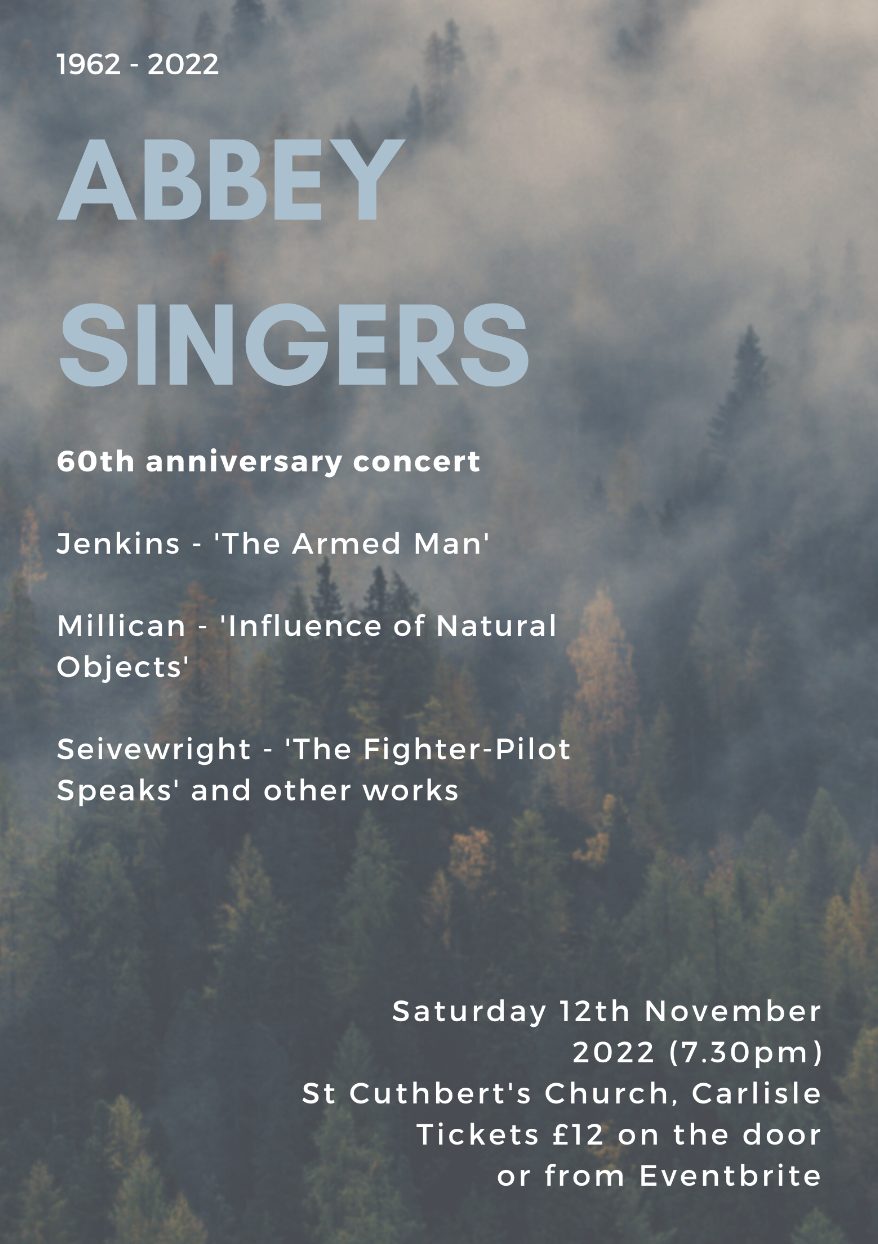 Share It: