Tara's Valentine's Tipples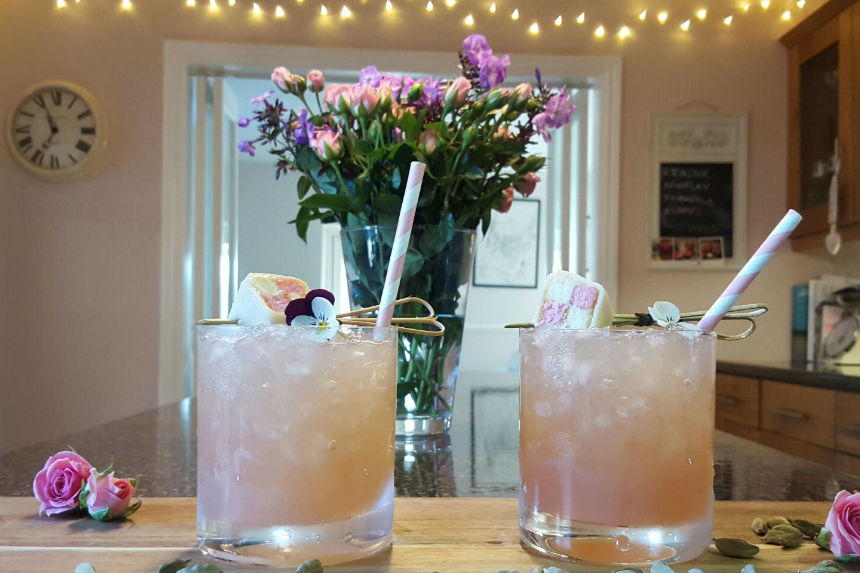 Tara's Valentine's Tipples
In the next series of Tara's Tipples, our resident cocktail connoisseur, Tara McGrady, rustles up some flirtatious blends that are sure to sweeten up your betrothed this Valentine's Day.
Tara is a keen mixologist and forager based in Whitehaven. She combines her two passions to create amazing artisan alcoholic drinks forged straight from the beautiful Cumbrian landscape.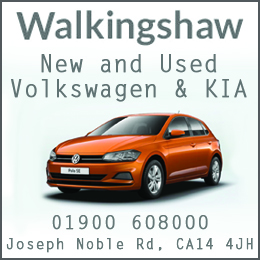 Cupids Arrow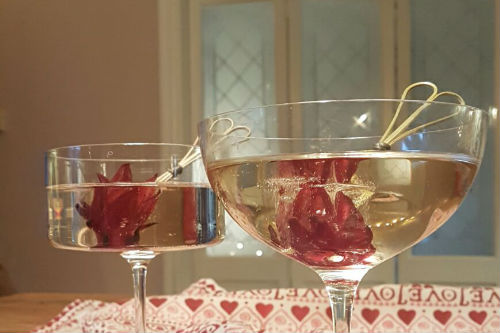 You will need:
Champagne or Prosecco
Elderflower Liqueur
Edible Hibiscus
Cocktail skewer
 Method:
Pour 20ml of Elderflower liqueur into a flute or saucer, top with your favourite Champagne or Prosecco and garnish with the edible hibiscus – The ideal Valentine's eve treat.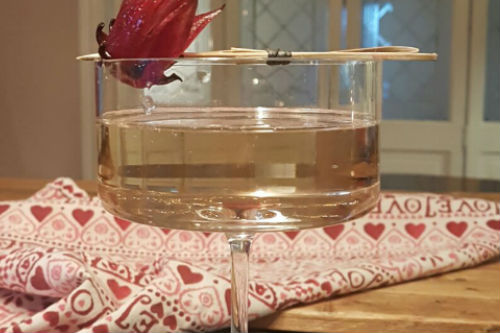 Flirtini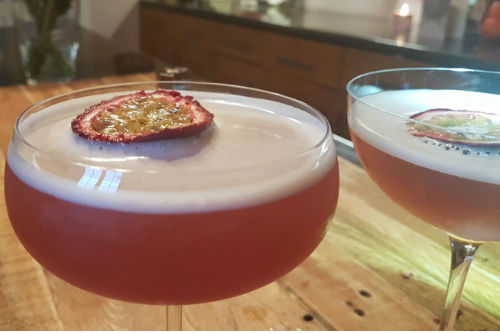 You will need:
60ml Raspberry Vodka
50ml Pink Grapefruit juice
30 ml Chambord
Half a passion fruit to garnish
Method:
Combine all ingredients in a cocktail shaker with ice and shake. Double strain (for a smooth consistency) into a chilled martini glass and add the passion fruit for decoration.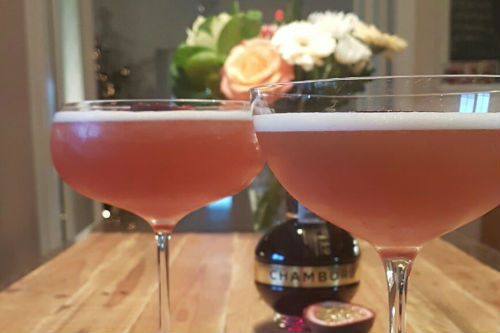 Rose Garden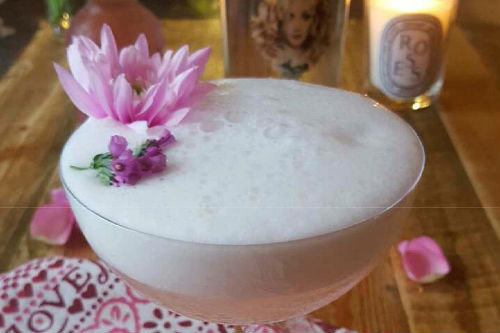 As far as drinks go, nothing is more Valentine's appropriate than a pretty pink cocktail, adorned with fresh flowers and with a serious floral undertone. This is the perfect aperitif for you and your Beau on Val's day, with the sweetness of the lemonade balancing out the sharpness of the lemon.
Pleasing on the pallet and pleasing on the eye, what is not to love about this?!
You will need:
–     30 ml Gin
–    30 ml Rose Liqueur
–    Juice of half a lemon
–   1 x Egg White
–   Fentiman's Rose Lemonade
–   Edible Flowers
Method:
Combine the gin, rose liqueur and lemon juice into a cocktail shaker. Add the egg whites and shake until it creates a foamy consistency. Add ice and shake for a further minute then strain into a chilled coupe glass. Top with the rose lemonade and decorate with as many edible flowers/ rose petals as you like.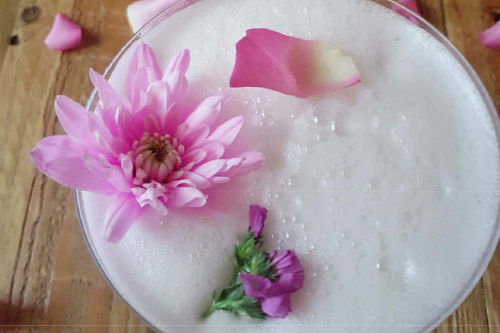 Let them eat cake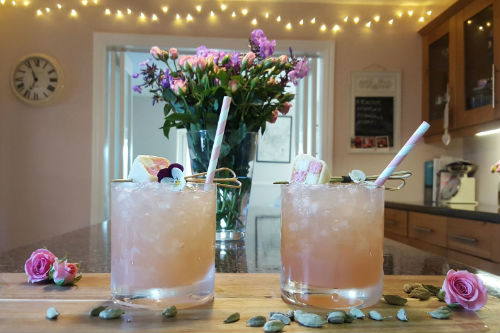 Inspired by one of my favourite bar's signature cocktails – the 'Let them eat cake.'
This theatrical looking cocktail is a must for anyone with a sweet tooth and incorporates the winning combination of gin and elderflower liqueur. I think Portobello gin works best with this recipe, but you can use your favourite gin and it will still taste divine.
This is creamy, beautiful, fragrant and served on the rocks… oh and did I mention it's topped with a mini Battenberg? Ideal.
You will need:
30 ml Gin
20 ml Sloe Gin
20ml Elderflower Liqueur
Apple Juice
Mini Battenberg for garnish
 Method:
Combine the gin, sloe gin, elderflower liqueur and apple juice in a cocktail shaker over ice and shake well. Make sure you use a good quality apple juice as this will help to give it a more creamy consistency. Pour into a glass tumbler of crushed ice and decorate with a mini Battenberg for the sweetest Valentine's cocktail going.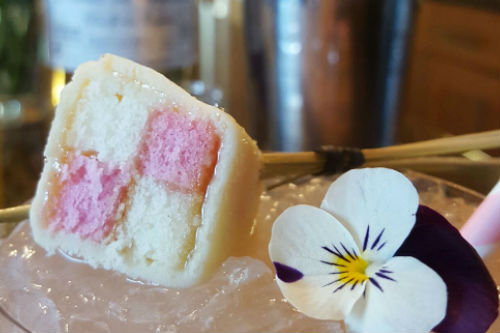 Share It: