Jam Roly Poly Pudding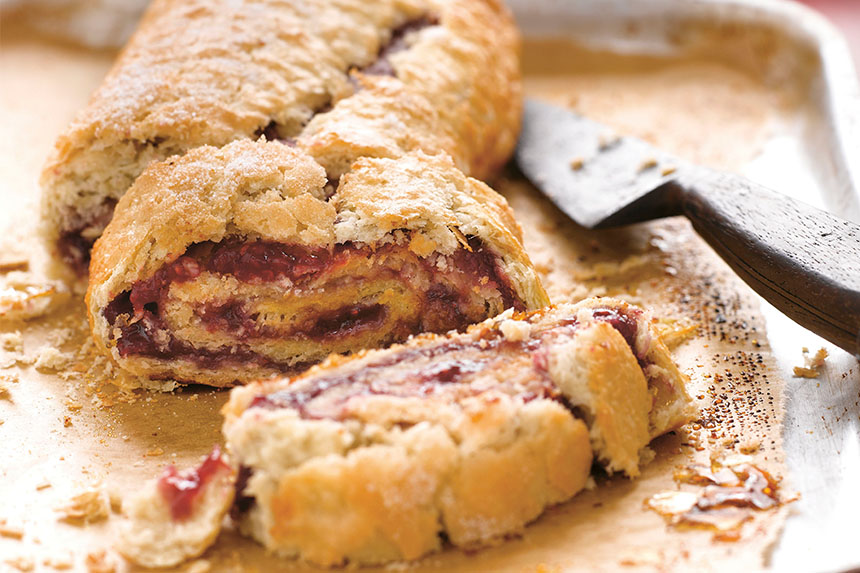 Just where would a Northern cookbook be without the lush jam Roly-Poly??…It would be "plain stooped" to ignore this joyous amalgamation of suet and Raspberry Jam, smothered in home made custard.
Ingredients: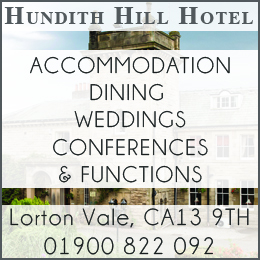 8oz (250g) Self raising Flour.
Pinch Salt.
40z (125g) Shredded Suet.
6-8 Tablespoons of Water.
4 Tablespoons Warmed Raspberry Jam.
A little Milk.
1 Egg, Beaten.
Caster sugar to Glaze
Method:
Sift the flour into your favourite mixing bowl with the salt.
Add the suet and enough water to make a soft, but not too sticky dough.
Turn out onto a floured surface and roll out into a rectangle of about 12 x 8 inches (20-30cm).
Brush with the warmed jam, leaving ½ an inch(1cm) border around the edge.
Fold in this boarder and brush with milk of egg.
With the short side towards you gently roll the pastry away from you into a "Roly –Poly" shape.
Carefully seal the ends and place onto a greased baking sheet, with the sealed edge underneath.
Brush with the beaten egg and sprinkle with castor sugar.
Bake in the pre-heated oven 200'c/ 400'f/ Gas 6 for 35-40 minutes until golden brown.
Sprinkle on some more sugar and serve piping hot with home made custard!!
Share It: