Traditional Scottish Delicacy For Burns Night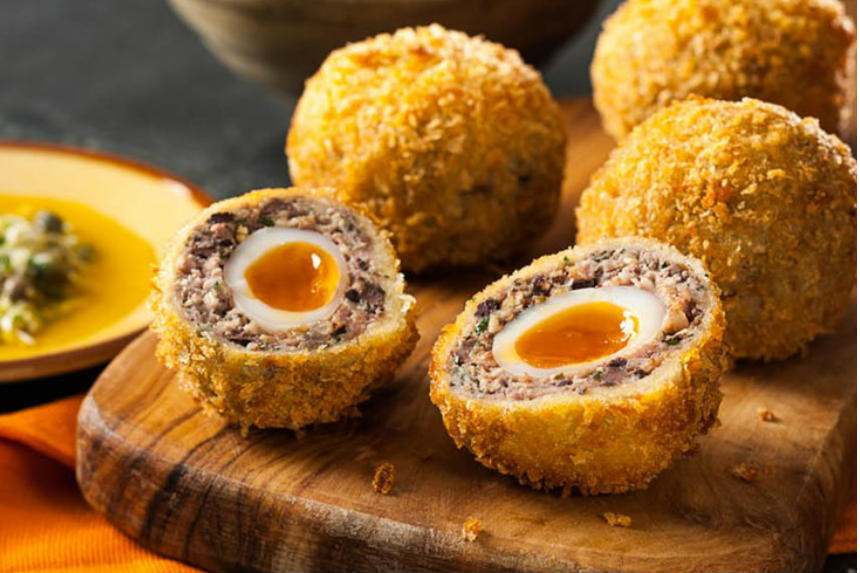 This Burns Night take your taste buds on a Highland fling with this traditional Scottish delicacy.
Ingredients: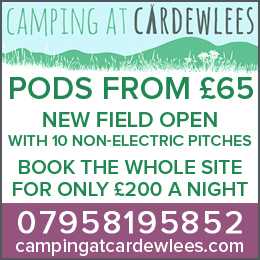 6 medium free-range eggs
160 g quality haggis
a few sprigs of fresh flat-leaf parsley
200 g higher-welfare pork sausage meat or 2 thick higher-welfare pork sausages
40 g plain flour
1 splash of milk
120 g panko breadcrumbs
500ml of vegetable oil for frying
Method
Place 4 of the eggs in a pan of cold, salted water over a high heat and bring to the boil. Simmer for 8 minutes. Drain, then cool the eggs in cold water. Peel and set aside.
Crumble the haggis, then pick and finely chop the parsley. In a bowl, mix the sausage meat (if using sausages, squeeze the meat out of the skins), haggis and parsley, and season with sea salt and black pepper.
Divide the mixture into 4 and flatten out on a clean surface, shaping them into ovals 12cm long and 7cm at the widest point. Wrap one completely around each egg, ensuring the outside is smooth.
Preheat the oven to 180ºC/gas 4.
Spread the flour over a tray, beat the remaining 2 eggs in a shallow dish with a splash of milk, and tip the breadcrumbs into a bowl.
Dip each scotch egg in flour, egg wash, then roll in the crumbs to coat. Repeat with the egg wash and the breadcrumbs, so that each egg is thickly coated.
Heat the oil in a heavy-bottomed pan until it reaches 180ºC. Deep-fry the scotch eggs for 2 minutes, or until golden.
Using a slotted spoon, remove the eggs to drain on kitchen paper. Pop on a baking tray and bake for 8 to 10 minutes, or until the meat is cooked through. Cool and serve.
Burns   Burns
Share It: