Hawkshead Brewery Beer and Onion Soup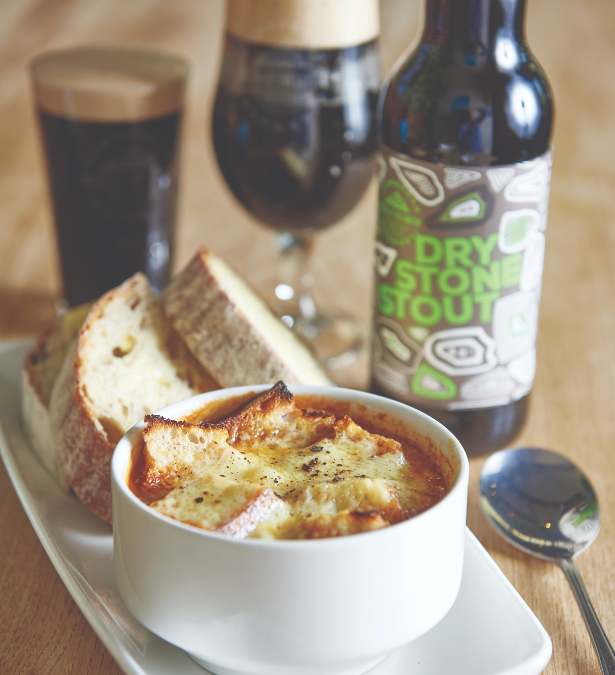 Soup 
With over 30 different recipes and stunning imagery the Lakes and Cumbria Cookbook uncovers the signature dishes of some of the region's hidden gems (and the culinary geniuses who reside there).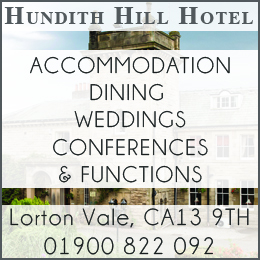 We're sharing some of these special dishes with you, so you can bring a taste of the Lakes and Cumbria to the comfort of your own home……  
 Hawkshead Brewery Beer and Onion Soup 
This take on a classic dish sums up our cooking style in a nutshell. Simple and rustic, but done properly and packed with flavour. We make our own stock from scratch and use the beer we brew on-site to full effect.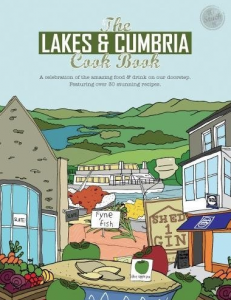 Preparation time: 15 minutes | Cooking time: 45 minutes | Serves: 6 
60g butter

 

750g white onions

 

1-2 tsp salt

 

30g plain flour

 
200ml Hawkshead Brewery Dry Stone Stout

 

1 litre beef stock

 

1-2 tsp cracked black pepper

 

1 tbsp dark soy sauce (optional)

 

Sourdough bread (roughly 1 slice per portion)

 
Mature cheddar, grated (allow up to 50g per portion)

 
Grate the cheddar and peel, halve and thinly slice the onions. Cut the bread into roughly centimetre squares and remove the crusts if you like, then lightly toast on both sides. 
Melt half of the butter in a large pan, then add the onions along with a teaspoon of salt and cook on a high heat for around 10 minutes until soft and juicy but not browned. Then remove the onions from the pan and set aside. 
In the same pan, melt the rest of the butter, then add the flour and stir on a medium heat with a wooden spoon for 1-2 minutes until completely combined to a bubbling paste. Pour in the beer, stir vigorously and cook until the mixture thickens and you start to see a few bubbles again. (Take care as this stage can create a lot of steam and spitting! If the mixture is too hot, just slide the pan off the heat until it settles down.)  
Add the onions back into the pan along with the beef stock. Bring to the boil and simmer for 5-10 minutes. Add more salt and pepper to taste, and depending on the quality of the beef stock you may wish to add a tiny pinch of sugar. This recipe works best when well-seasoned with a good 'bite' of pepper so don't be shy with it! For extra depth of flavour and colour add the soy sauce at this stage. 
To serve 
Place six heatproof serving bowls onto a baking tray and briefly warm them under the grill, then ladle in the soup till the bowls are about three quarters full. Top with the sourdough croutons and plenty of cheese, then put back under the grill until melted and bubbling. 
Share It: