Making up the Mother of the Bride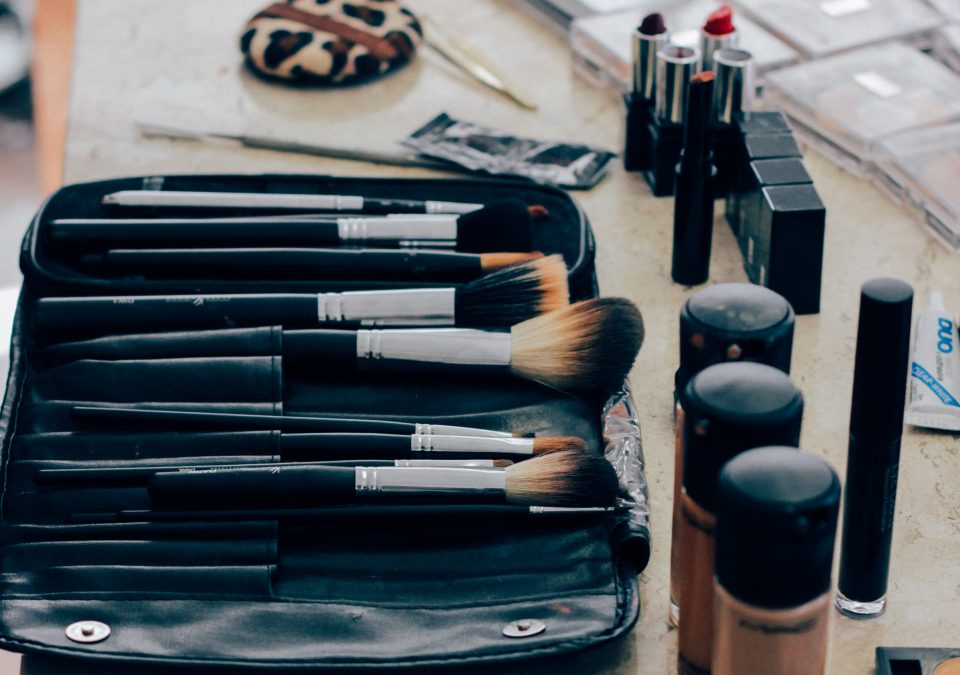 Since moving back to Cumbria in 2011 from the hustle of London my career fell into the bridal industry.
The majority of my clients are not even from Cumbria but are people that love it. Winter and Summer, weekends or weekdays, from intimate days to big extravagant days weddings are all shapes and sizes.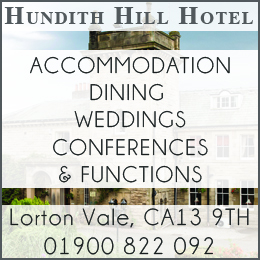 The same within a bridal party where there is the bride, bridesmaids and the mother of the bride.  I love doing MOB (mother of the bride) because they are the most satisfying clients and this is why.
Let's say MOB is on average 50 plus and many can relate to the following :
Perhaps not worn makeup for years or worn the same makeup?
Been to every pyramid beauty party that's been pushed on them at the village hall.
Forced to believe they have sensitive skin but will continue to use Simple moisturiser.
Scared the make up will sit in "the lines".
Horrified by new make up artists using the drag technique
Often get red cheeks after a glass of red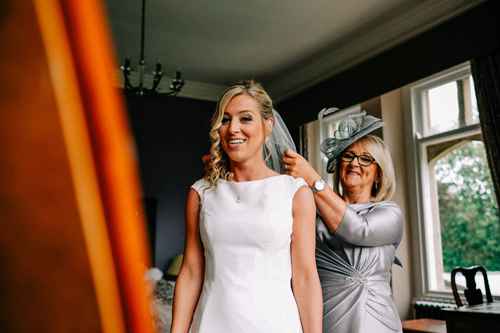 This poor MOB has to sit in a silky dressing gown amongst her daughters beautiful bridesmaids who look stunning., while she is still ironing, making coffee and feeling…. well… old.
So I always recommend MOB coming along for the brides trial if they are unsure. They can book a trial or simply just be part of the brides company.  This way they feel comfortable with me and can see how I work. I don't mean make up application but my character and what I offer.
Let's get to the nitty gritty.
Age of client and appearance
I never know how old a client is, I look at the face and skin in front of me, so don't think when you reach a " special birthday " you need to go out and buy new skincare.  Just be aware of sun damage and smoking are the major elements that age us.
Taste and comfort
I'm 34, so I'm in the middle of two generations. The younger girls the heavier the makeup and less so as people get older.  Looking back I wore much more makeup when I was younger but my skin wasn't the best.  The MOB probably did her own makeup for her wedding but makeup has dramatically changed, even in the time that I moved back to Cumbria in 2011.
All the tricks and techniques from different eras, cultures and trends are available… It's exciting, but for the MOB it's absolutely petrifying!
I enjoy making up the MOB but I'm old enough to have the experience and young enough to keep up-to-date with new looks.  But I love making women look like the best version of themselves.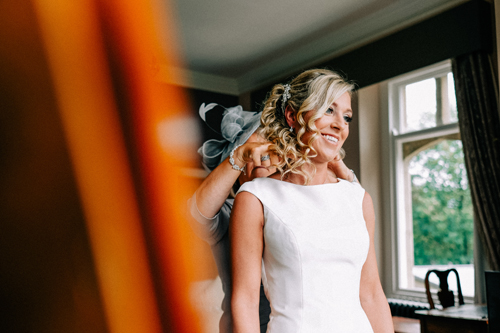 Here are my tips:
Brows – Ditch the sculpted brow and use a colour that matches the hair tone or lighter. The key is not to really notice the brows.
Eye shadow – Ditch the bright colours and swishy, washy greys. Go natural with warm colours and blend.
Liner – Every magazine in the '90s said to go brown for older faces. Forget it, a black fine tight line within the lash root will open up the eye. They won't know they have a liner but they will know they look better.
Lashes –  Ditch the Tatti TL4… my favourite. They are too big and obvious. I will apply these without them knowing. Either individual tufts or just half a lash. If they see glue and lashes they just freak out.  I do have to play a few tricks to break the resistance down.
Lips – Personally a fresh lined nude always make a client look younger. However, most MOBS like there own lipstick which tends to be a deeper shade.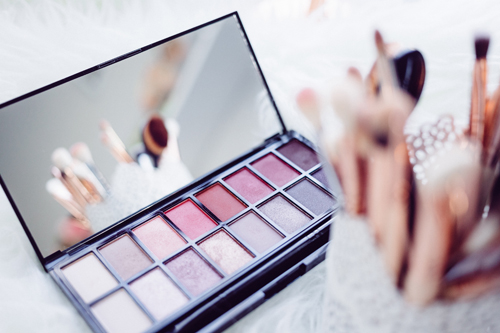 Skin – How long have you got?  Always add a glow, this will make the skin look healthy smooth, younger and deflects light.  I avoid a foundation and use illuminating bases with a good concealer and mineral powder.  No high SPF within base products. This will spoil your photos. You can see how flawless a " none foundation " skin can look on my IGTV.
Blush and contour – Ditch the baking and harsh contouring. The glow will change the face shape enough.  Take care with blusher, it does make you look youthful but opt for a coral shade if they have rosea.
Finally, you can have makeup as natural or a heavy as you like. You can throw away the myth of needing to wear more for photos. Its photos not theatre.  Good makeup will look good on and off camera.
Many MOB's do come back for a 1-2-1 tutorial with me. Which is a great gift for a special birthday or simply as a present for themselves.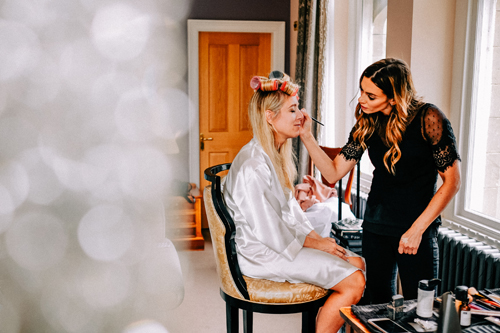 Images- Cara and Mum Linda Rhoads, Linda is now a regular client of mine
Photo by Chelsea Cannar
Share It: