Holidays to hen parties – Add some sparkle to your summer makeup.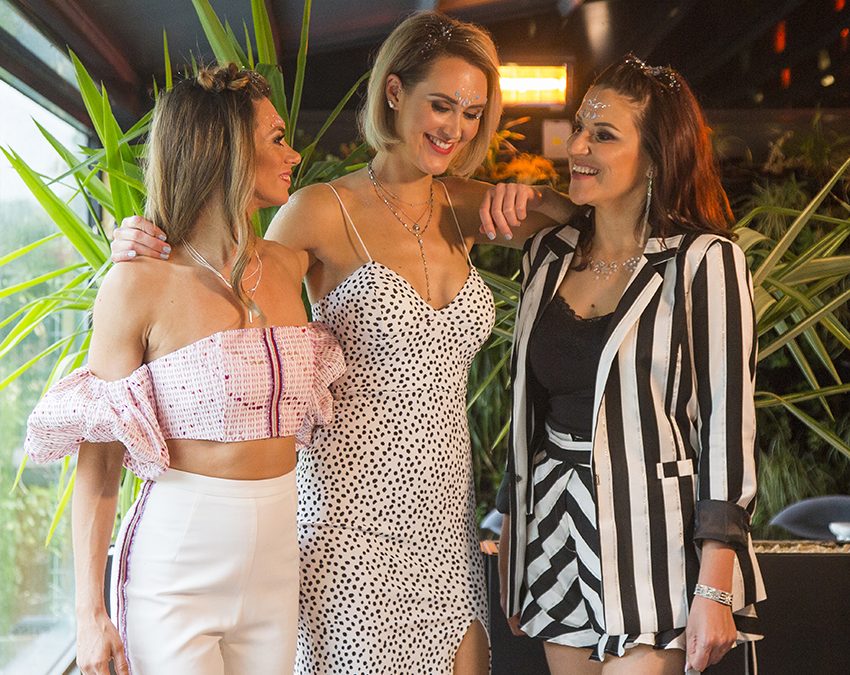 Our resident makeup artist, Bridget Foster, takes the stress out of summer makeup as many of us head off for warmer shores over the summer.  Preparation is the key but from the poolside to the nightclub, Bridget has you covered.
Three girls, three occasions.
Summer is a great time to experiment with new colours and styles. More and more of us are going away on hot holidays for hen parties, birthdays and time away so it's a great chance to try something a bit different.
The Lanes came up with some great fashion pieces and it was my job to come up with the makeup looks.
Summer looks that were to transition from the hot pool, right through the day and into the evening cocktails.
Skincare
Summer skincare is simple. Hydrate the skin with lightweight serums and moisturisers such as l'Oreal Hydra genius hydrating moisturiser – £6.65.  For extra moisture add Clarins moisture surge on top. You would apply your SPF on top of all skincare before makeup – £24.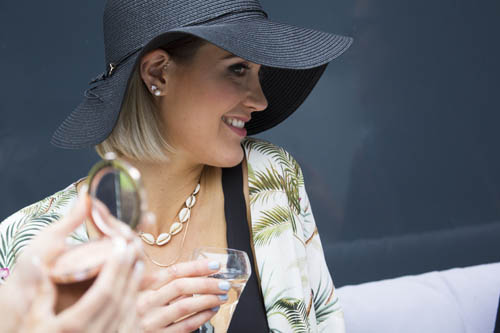 Pool time
Sometimes our face can be paler than our body with us using SPF on our faces – which is strictly advised. To bring back the colour or add a warm glow to the skin I loved SOS Clarins primer in number 6 – £21. This is stunning alone with Estee Lauder double wear Concealer which has a nice SPF of 10 – £21.  A beautiful brighter lip such as Benefits Criminally coral £17 will lift and brighten the skin.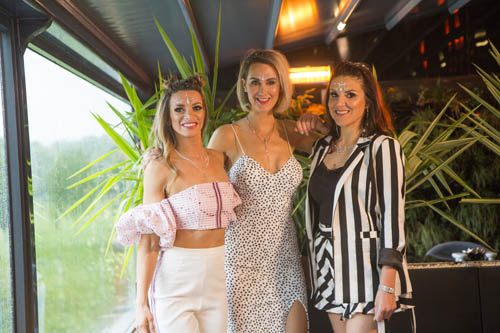 Daytime
I spotted the Laura Gellar Nude attitude eyeshadow palette. I knew it was a great piece for everyone to have in their makeup bag. I beautiful mix of neutral colours such as beiges, browns, earthy greens, plums and a touch of gold. Various matt and iridescent textures. The perfect palette to take away and you have covered all areas – £25.50.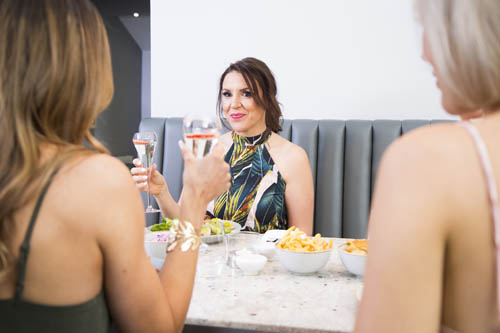 Night
As we move into night time makeup, Estee Lauder always delivers a good bronzing range. Brazen Bronzers – £28.  These were highlighters that really emphasised your natural tan and gave you the prettiest glow, these definitely stepped up the look as you can apply the highlighters to the collar bone. Very elegant.
The fun always begins with the makeup at night. Primark has a heap of facial and body jewellery. Using Duo Glue you can easily follow the design from the packet or as I did, create your own. As bold or as subtle as you like. These looks are extremely popular especially Ibiza, where you would spend up to 40 euro for these decorations.
We went for real party time look by adding glitter into the root of the hair and within plaits and knots.
Nobody is ever too old for a bit of sparkle.  Add some colour to your next trip away.
Credits:
The lanes shopping centre Marketing manager Holly Woodhead
Photo D&G photography
Share It: