Turnbulls Uplifting Women since 1947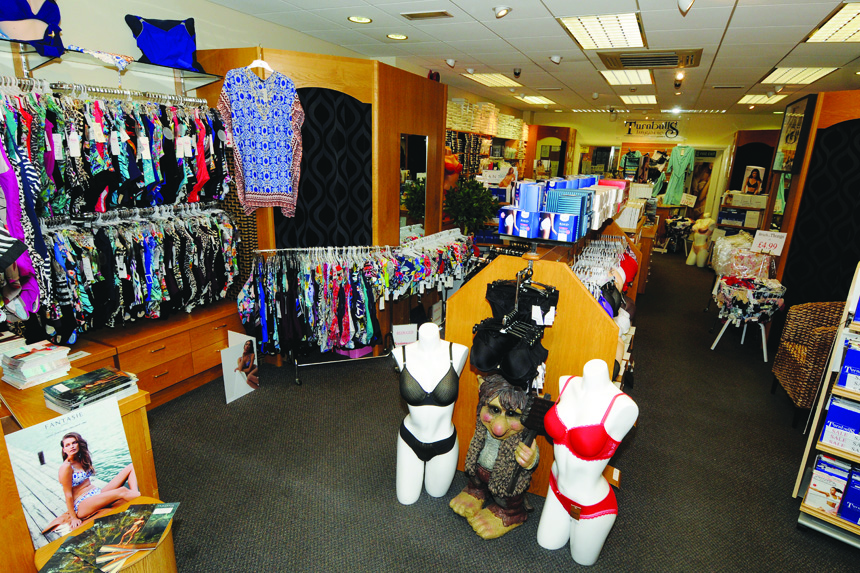 For more than 60 years, Turnbulls Lingerie in Carlisle has been providing women with perfectly fitted lingerie and swimwear. Tucked away in Carlyle's Court, Turnbulls is one of the UK's finest independent lingerie stores. Specialising in contemporary lingerie and accessories, a visit to Turnbulls means a superior service tailored to your every need, every time.
Owner, Sheila said: "We act as a 'personal shopper' for each customer, as it is so important to find the perfect fit for each individual. We specialise in mid to high end lingerie holding a large amount of stock and are renowned for our fitting service."
Over the years, the lingerie trade has changed dramatically as well as the consumer. In turn, the team at Turnbulls continue to stay ahead of changing fashions and work hard to keep it that way.
Sheila added: "Fabric developments have advanced enormously, and colours/patterns are now widely available. Corsetry has moved on to Shapewear, and a wide range of Swimwear has become an important part of all good lingerie stores. We work hard to stay ahead – visiting tradeshows, subscribing to trade magazines and constantly updating our stock."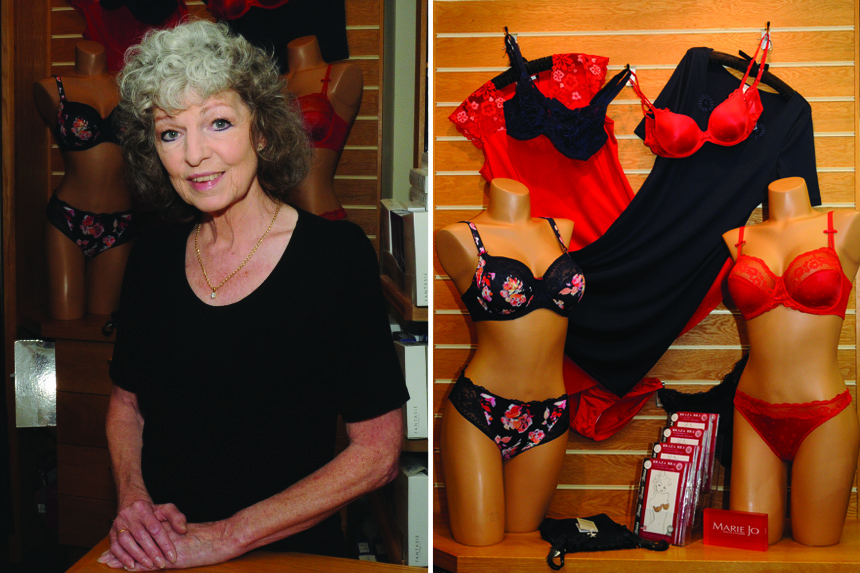 One customer said: "I've been going to Turnbulls for years now for my lingerie and bikinis. The service is fantastic. I always leave feeling a million dollars, they only have to look at you before bringing you a stunning range that fits perfectly."
Winning the 'Best Customer Service' award at the 2014 Carlisle Living Awards, Turnbulls have maintained their top of the range customer service, and are proud to offer a personal fitting service as well as beautiful lingerie and swimwear sourced from a wide selection of luxury brands.
Sheila added: "We are very proud to have won the UK Underlines Best Shop Awards, Winner of the Excellence & Outstanding Achievement Award and the Carlisle Living Awards, for Best Customer Service in 2014."
Catering to every woman, regardless of age, style or size, Turnbulls have a driving passion for finding the perfect lingerie and swimwear for each individual customer. Born out of a love for lingerie, nightwear and swimwear, Turnbulls strives to offer customers an exclusive service, an excellent fit and outstanding quality in a comfortable environment.
Turnbulls is open Tuesday to Friday 9:30am to 5pm and 9am to 4:30pm on Saturdays.
Share It: