Don't Just See Red,Wear it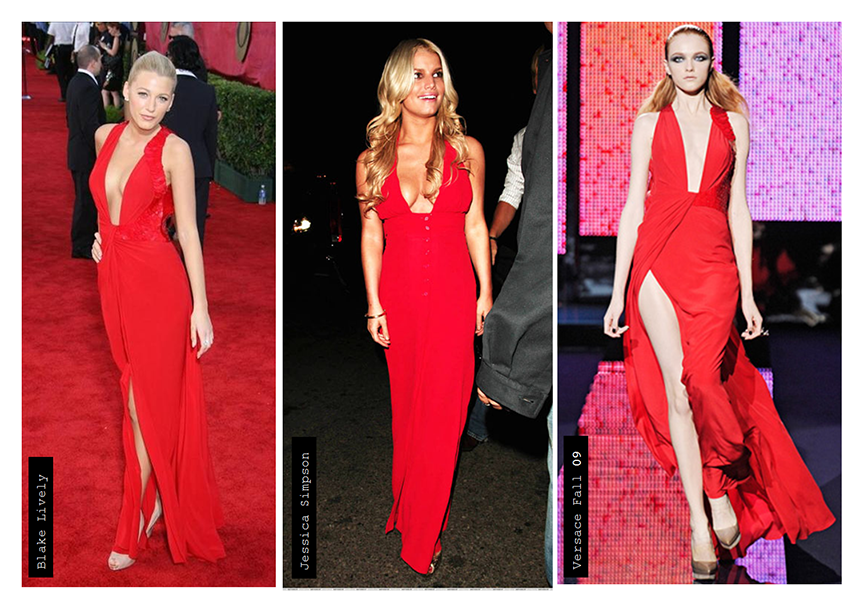 Red is the colour of danger, of passion, of seduction, a festive colour and the colour of remembrance. Red lips and nails scream old Hollywood glamour and instantly conjure up images of the 40s and 50s.
Around this time of year we start seeing red everywhere, Christmas stock starts flooding the shelves, red hats and gloves that promise to brighten up any cold, dull day and everyone is sporting the same significant red accessory; the poppy. Psychologists have spent years studying the effects of this bold colour, looking into how it makes us feel when we wear it and how it makes others feel.
Studies have confirmed the power of the colour when it comes to attracting attention; both men and women find the opposite sex more attractive when they see them wearing red. One study showed that waitresses wearing red, particularly red lipstick, gained bigger tips than those that didn't.
Wearing red can help increase confidence, motivation and even promote leadership skills. Red is not a colour everyone feels comfortable with, wearing red requires bravery, but with so many positive associations. This is definitely the time to bring a bit of red into your wardrobe. If you're looking for some inspiration, here are some of the top red items on the market right now.
Men
 A red shirt is a wardrobe staple – You can wear it to the office on those days where you need to impress, show your colleagues and superiors that you're confident and able, or wear it on a hot date and show her you're not afraid to stand out from the crowd.
This shirt from Topman is a gorgeous deep red colour, can be buttoned up for a formal look, or leave a couple undone for a loose laid back image.
This shirt is just £25 and with it's versatility, will last well into the colder months.
Ladies
A red dress is the way to give yourself the confidence to get what you want. Pair it with heels and you're ready to be the life and soul of the party. Wear with a pair of tights and matching shoes to show everyone at work who's the boss.
This split red dress is bright and beautiful, and will accent all your best bits, which is all of them! A gold necklace or a gold bracelet is the perfect way to finish this outfit off. If wearing red clothes isn't something you feel comfortable with there are alternatives, ladies you could lean towards red lipstick. Gents, choose a red tie for a subtler approach and little by little, you could find yourself implementing more red into your wardrobe and reaping all the benefits that go with it!
Share It: