Bridget's Summer Makeup Overhaul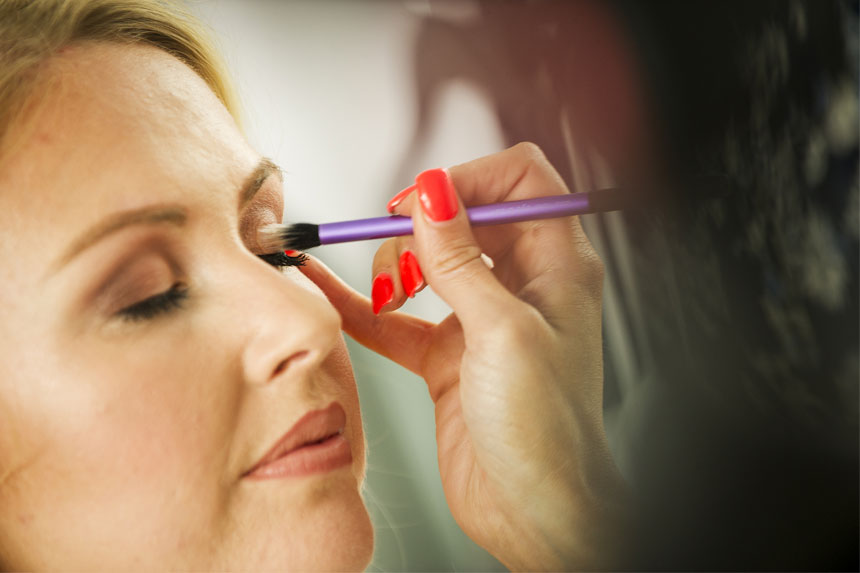 Local makeup artist Bridget Foster takes us behind the scenes of her live makeovers in The Lanes Shopping Centre and gives us her verdict on all the new products she discovered.
Over the past few months I have been working alongside Debenhams and The Lanes Shopping Centre in Carlisle on various exciting promotions.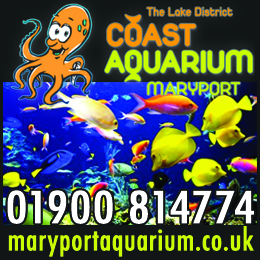 As part of their 'Let's Talk Beauty' event, Debenhams asked me to do a live makeup demo to promote the variety of brands available within the store. The event was a great opportunity for women to talk to me without feeling they were being sold to.
I love products and pride myself on keeping an unbiased opinion and I was thankful that Debenhams recognised that this is what majority of people want. Not many of us like feeling that we're being sold to, we want trust and security that we are buying the correct items, the ones that suit us.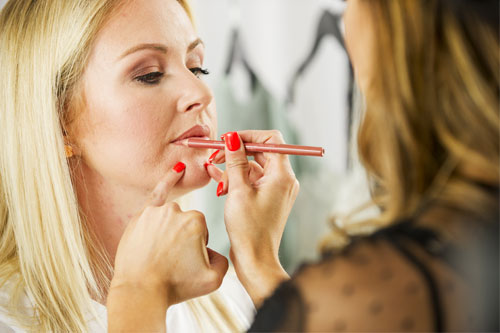 I've always wanted to do an event like this, but when I first moved back to Carlisle, influencers didn't really exist or at least. were nowhere near as popular as they are today. Instead, I have always off-loaded my knowledge within these articles.
In Cumbria we don't have popular makeup artist brands such as Bobbi Brown and Mac, which I find many roll their eyes at. Yes, it can be frustrating for the likes of myself – I have certain products I like to use in my kit – but we do have some good products and a good range to choose from within the local area.
It's always good to look and try a product before buying, so new online purchases are often risky. This I can also help you with; even if it's just getting some insider knowledge, so you have more of an idea of what to look for online.
In my articles and on social media, I like to make sure I keep products and treatments local, so you can all relate, and as a fellow Cumbrian, I understand budgets and that we all have different priorities.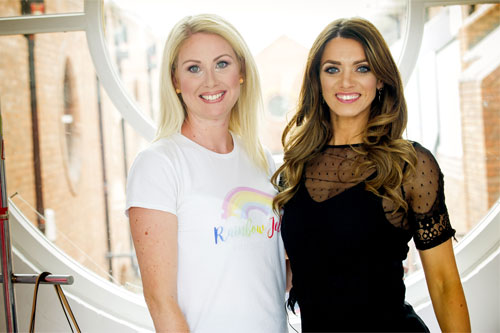 At The Lanes Shopping Centre two Carlisle women, Jennifer and Laura, were receiving a summer overhaul, styled by Gabriella from Manchester, with makeup by me. The demo was filmed for a commercial featuring a variety of brands from Superdrug and Primark to Debenhams, covering a range of price points.
Jennifer and Laura, both working mother's simply needed something to refresh their look and make them feel smart but not overdone.
The new products Bridget Foster used for the video were:
• YSL Mascara £25
Lots of lift and drama, I would definitely buy again. 9/10
• Benefit Hello Happy Foundation £25.50
Beautiful lightweight texture and medium, buildable coverage. Skin looks like skin but even and it covers well. Loved the packaging, nice and light and smash free for my kit.
• Urban Decay Beach Palette £28
Very bright dramatic colours, created a few different looks from it. I wouldn't buy for myself as clients generally want natural shades and I already have bright colours that rarely get replaced. 4/10
• Urban Decay Black Talk Palette £39.50
Beautiful colours, nudes, pinks and salmons with a mix of textures. Very much my style and perfect for my kit, as its versatile for most clients. Not an essential but a treat. 8/10
The remaining products I use in my kit anyway and would rate them all 9/10 or above:
Urban Decay Eye Primer in Eden £17.50
Urban Decay De Slick Primer £24
Lancome Teint Idole Foundation £32
Lancome Stick Foundation £32
Benefit Precision Brow Pencils £17
Loreal Lipsticks 245 and 642 £6.99
Rimmel Lip Liner £2.99
YSL Mascara False Faux £26
Laura Geller Mineral Powders £21
Watch the Bridget Foster full makeover at www.thelaneshoppingcentre.co.uk
Photos: Jenny Woolgar
Thanks to Holly Woodhead at the Lanes and Catherine Scott at Debenhams
Share It: