Cumbria Waste: 25 Years Of Change & Development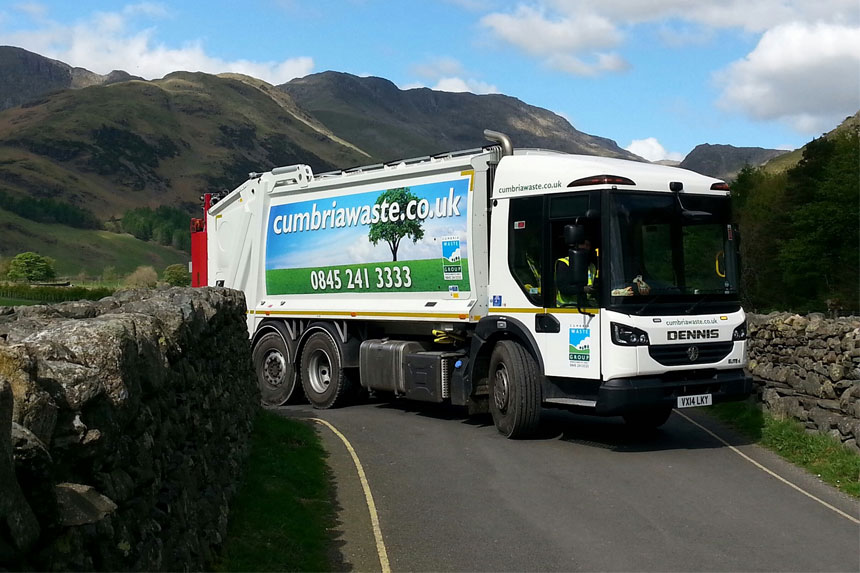 How often do you think about what happens to your rubbish once it's been thrown away? For the last 25 years the team at Cumbria Waste Group have been providing an invaluable service, managing waste right across the county.
In the last 25 years the world has seen considerable change and development when it comes to what we do with our waste. In 1993, when Cumbria Waste Group was first formed, it was solely a landfill company, with around 60 members of staff and a turnover of £5 million. However, as legislation and our understanding of the impact waste has over our environment changed, so has the business.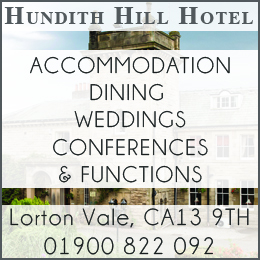 Today, as Cumbria's largest waste services provider, with over 260 employees, the business is based predominantly around recycling. They provide bespoke waste management and recycling solutions for commercial businesses, local authorities and the general public and are responsible for running 14 Household Waste Recycling Centres (HWRCs) across Cumbria. They also actively encourage recycling at a community level, working with partners such as the University of Cumbria and local schools to educate and raise awareness of the benefits of good practice.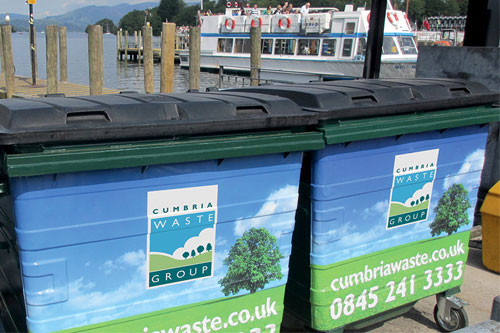 Director, Charles Riddell, who has been with the business for 20 years, said: "We're very conscious of our obligations to the environment…We offer a portfolio of waste management processes. As we're in Cumbria it's very rural, we've developed an approach where we do a little bit of everything rather than just concentrating on one thing."
As it stands, they operate four material recycling facilities, a liquid waste treatment plant, two landfill sites and a hazardous waste transfer station. They also offer aggregates recycling facilities, green waste composting, wood recycling and a collection fleet of around 70 vehicles. "If it's waste, we'll have a process that deals with it," added Charles.
The company has also been on the frontline throughout some of the county's biggest disasters. During the 2001 foot and mouth epidemic, Cumbria Waste became a major part of the solution, burying 18,000 tonnes of carcasses at their Hespin Wood landfill site near Carlisle. Hespin Wood became one of the main decontamination plants, with the team working alongside Defra and the British Army for 30 days without a break.
Similarly when flooding has hit, they have provided support wherever it is needed, from Carlisle to Cockermouth, in the form of labour, vehicles, equipment and expert advice. When Warwick Road flooded in 2015 they opened their sites through the night and staff worked night shifts to accommodate the waste. "We are a Cumbrian company and the majority of the people we employ are living here," explained Charles. "Consequently, when there's been something, such as foot and mouth or floods, we're very much on the frontline helping out and that's what we have been doing at every opportunity."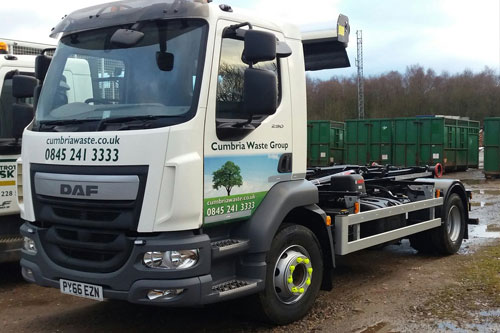 Over the last 25 years the Cumbria Waste Group's turnover has grown to £36 million. Being wholly owned by Cumbria County Council, they have a role to play in providing that much-needed extra revenue and have contributed £24 million dividends, helping to support frontline services.
For the next 25 years the company has further plans for expansion that will see it operating more outside of Cumbria but will retain its roots firmly in the county. However, it's thanks to the team of dedicated staff – out there dealing with our waste in all weathers – that the business is going in the right direction.
"As a management team we can't do this alone," Charles said. "We have fantastic staff who put in long hours on a really difficult job, some of whom have been here for the whole 25 years."
He added: "As we've grown as a business, they've grown as individuals and taken on more and more responsibility. The credit really has to go to the staff for being flexible, accommodating and allowing us to grow."
For more information visit www.cumbriawaste.co.uk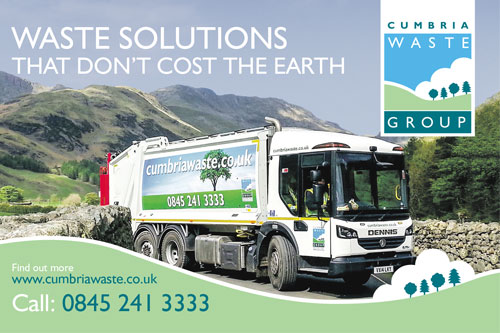 Share It: