Cumbria County Council is flying the flag for Armed Forces Day and Reserves Day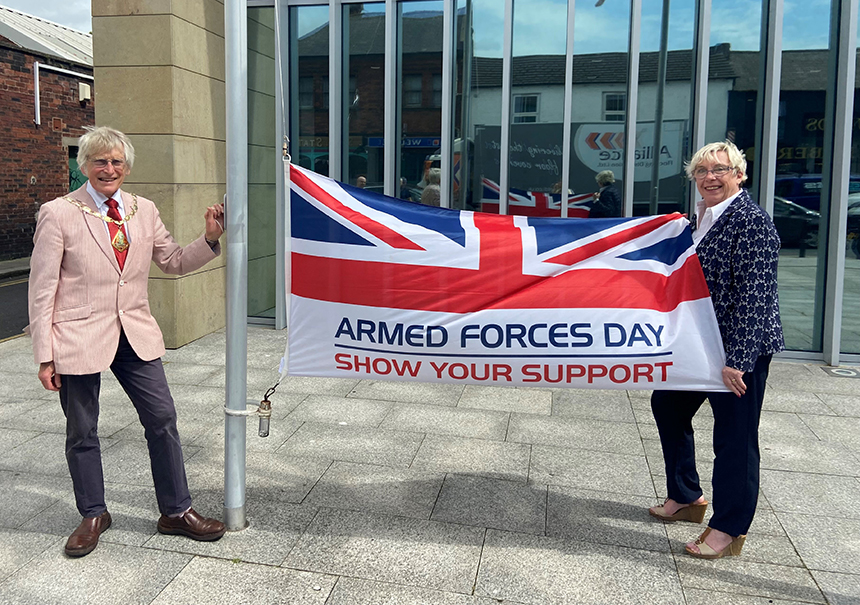 Cumbria County Council is flying the flag for Armed Forces Day and Reserves Day
Cumbria County Council is flying the flag for our armed forces this week in recognition of the contribution Britain's military make to national life.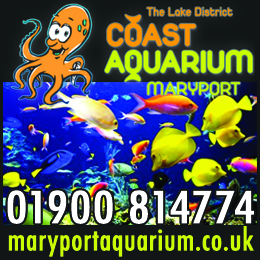 To mark Reserves Day on Wednesday (22 June) and Armed Forces Day on Saturday (25 June), the council will be showing its support by hoisting the Armed Forces Day flag on its flag poles at County Hall in Kendal and Cumbria House in Carlisle this week.
Reserves Day is an opportunity to show support for reservists who give up their spare time to serve in the Reserve Forces, balancing their civilian life with a military career to ensure that, should their country require them, they would be ready to serve as part of the military.
Armed Forces Day is a chance to show support for the people who make up the Armed Forces community, from currently serving troops to service families, veterans and cadets.
As well as marking the contribution of service personnel past and present, Armed Forces Day and Reserves Day also aim to raise public awareness of the military and the roles they undertake in Britain and around the world.
Cumbria County Council was awarded in 2020 with Gold employer status by the Ministry of Defence and North West Reserve and Forces Association (RFCA) for the Employer Recognition Scheme which recognises organisations who pledge, demonstrate and advocate their support for the Defence community.
The council provides leadership and advocacy for the armed forces community in the county, manages the Armed Forces Covenant Partnership and lead on a programme of targeted advocacy with identified employers in the county, which employ at least one reservist but who have not signed the Armed Forces Covenant.
Councillor Andy Connell, Chairman of Cumbria County Council, said:
"Armed Forces Week is a great way to show our support for the servicemen and women who make up the Armed Forces community, from serving troops to service families, veterans, reservists and cadets.
"It's a wonderful opportunity for the whole nation to show its support and appreciation for the contribution made by all those who have served in Her Majesty's Armed Forces at home and abroad, safeguarding the nation's interests. Cumbria County Council is proud of its strong links with the forces and we'll be flying the flag to show our appreciation for all that they do."
Councillor Celia Tibble, Cabinet Member and Armed Forces Portfolio Holder, said:
"I am delighted to once again be able to spend this week celebrating with our servicemen and women, the incredible work that they do for each and every one of us.
"And I am incredibly proud of the work Cumbria County Council does to support our Armed Forces personnel, particularly our own staff who are serving reservists.
"This week is a great opportunity for communities to come together, and I urge you to find an event local to you to go along to and find out more about our Armed Forces and those who serve."
Share It: