500 West Cumbrian Jobs Hang in the Balance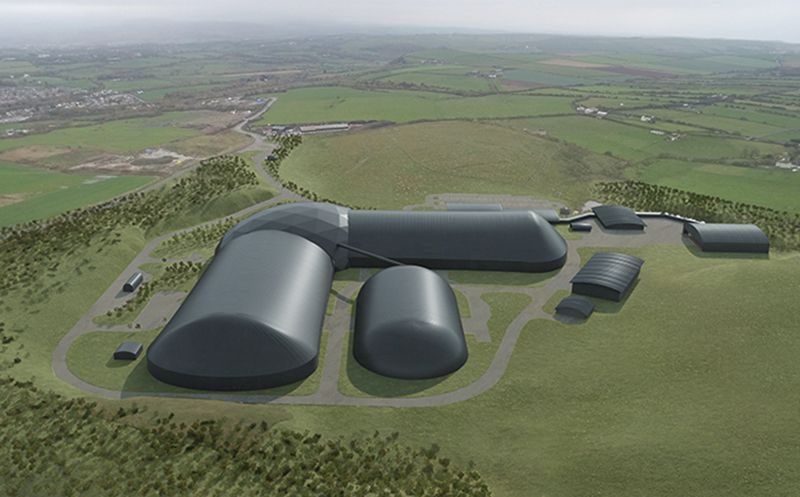 Cumbria County Council are to reconsider West Cumbria coal mine decision in light of new information

The West Cumbria Mining Project (WCM) has been put on hold after CCC announced it will review and reconsider the plans that Cumbria County Council themselves passed by a majority, not once, but twice.
The same planning applications where also given the Go-Ahead from the Secretary of State, after the project was called in two years ago.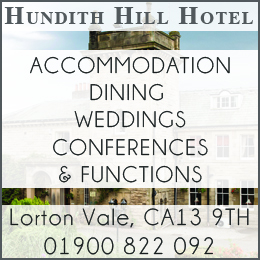 The reasoning behind the U-Turn of the century is anyone's guess, however, a Cumbria County Council spokesperson said:
"After the receipt and consideration of new information, Cumbria County Council's Development Control and Regulation (DC&R) Committee will now reconsider the planning application by West Cumbria Mining to create a metallurgical coal mine off the coast near Whitehaven.
"This decision has been taken because in December 2020, the Government's Climate Change Committee released its report on its recommendations for the Sixth Carbon Budget, a requirement under the Climate Change Act.
The report, among other things, sets out the volume of greenhouse gases the UK aims to emit during 2033-2037.
This new information has been received prior to the issue of the formal decision notice on the application. In light of this the Council has decided that the planning application should be reconsidered by DC&R."
Background
Following the decision to approve the planning application at Cumbria County Council's DC&R committee in October 2020, the Secretary of State (SOS) for the Ministry of Housing, Communities & Local Government issued a holding direction.
In early January this year the SOS decided not to call-in the committee's decision and handed the decision back to the county council.
To complete the decision by DC&R the County Council needs to complete a Section 106 agreement and 'formally' issue a decision notice.
As a formal decision notice has not yet been completed, the Council believes that the appropriate course of action is to return the application to the Council's DC&R Committee to allow them to consider this new information, which was not available at the point the planning application was last considered.
A date for the committee meeting will be set in due course.
So, in a nut-shell, it looks like WCM are back in the waiting room, again, and the Five Hundred plus much needed jobs that WCM were to create also look to be hanging in the balance.
So the question is this, is this a political move on a National level or Local Level?
Hard to tell at this point.
We have heard from our American cousins who have now decided to be World Leaders in the Green Revolution, yes, I know, well they know all about Pollution, figures from 2016 using data from the International Monetary Fund, these are the top carbon dioxide emitters per capita in metric tons (t).
United States: 14.95t Canada: 14.91t South Korea: 11.5t
No offence, but I don't think they are in a position to pontificate about Climate Change to a country such as the UK who are World Leaders at working towards reducing emissions.
Re WCM, we all know the purpose is to extract Coking Coal for Our Steel Industry.
As it stands, our Biggest importer of Coking Coal is coincidentally the USA, who'd have thunk it? What a coincidence, shock horror.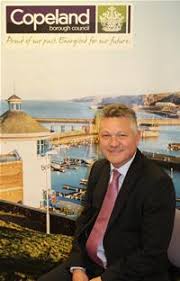 Elected Mayor of Copeland and champion of WCM said
"I am dismayed by Cumbria County Council's decision to re-consider the West Cumbria Mining application for Whitehaven.
The decision has been made time and again, based on the forensic details the planning committee had in front of them, and the decision has repeatedly been to approve this important development.
The Government has now twice declined to call-in the decision, stating rightly that this is a decision best made locally.
I have championed and lobbied for this development and will continue to do so more strongly than ever.
In terms of green energy, all green technology needs steel, and the metallurgical coal to be extracted by West Cumbria Mining is coking coal that will be used for steel.
It will reduce the carbon footprint significantly to be mined here, in a modern and environmentally-efficient mine as opposed to being mined elsewhere and shipped here from the USA, Australia, Russia and around the world.
The project fully accords with the UK's green industrial commitments and includes legal conditions that production will not go beyond 2049 and the highest levels of greenhouse gas emission mitigation.
It is also incredibly significant that the project will bring £160 million of private investment and 500 plus jobs into our community, not including the supply chain, which will help drive our post-Covid economy.
We need this development, and I once again implore Cumbria County Council to stand by their decision."
Given the most up to date information, CCC where not available for further comment, I think it's finally time for certain factions to stand Down and Cumbria County Council to stand Up and put Cumbria's – Cumbrians and the UK's interests at heart, first and foremost.
We are all for a greener future, that is something we can all agree on, the irony is that this project will not only bring jobs and prosperity to Cumbria but will also help bring down carbon emissions across the planet. Is that really a bad thing?
SJ MURPHY
---
WE HOPE YOU HAVE ENJOYED THIS EASY TO ACCESS & FREE ARTICLE – BUT WE COULD REALLY DO WITH A LITTLE SUPPORT
Why not become a Fan – Supporter and Member by Taking up our Limited Offer – Every edition of The Cumbria Guide delivered to your home, alongside our Exclusive 'Cumbria Guide Loyalty Card' – All of the above and also including other special offers from less than £2 per month.
Spend More – Save More and Help Support our Local Businesses around Cumbria ….
Click here Today and start saving
Share It: