West Cumbria Mining Community Update Event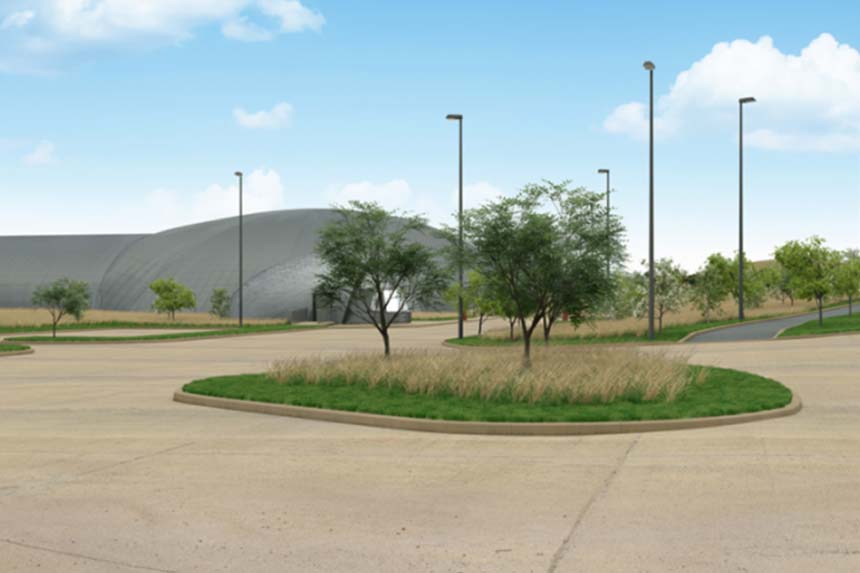 Welcome to the latest Project Update newsletter, ahead of the next community update event planned for May.
WCM will be hosting three public open days in their offices at the former Haig Museum on Thursday 17th May 2pm – 7pm, Friday 18th May, 10am – 4pm and Saturday 19th may, 9am – 3pm.
These events will be focussed on offering the local community an opportunity to find out the latest progress with the project, chat to the team and find out more about future timeframes,
Complimentary refreshments will be served throughout the three days.
Large Diameter Drilling
Following on from the very successful offshore exploration drilling campaign of 2017, WCM has now embarked on a new phase of work, this time onshore, where it is aiming to recover a significantly larger quantity of coal (around 500kg) from underground.
The drilling programme, which is anticipated to last around eight weeks, is taking place on agricultural land just east of St Bees.
A specially manufactured 3m long core barrel is being used to recover a complete seam section in a single pass; an innovative technique which has been used elsewhere in the world to recover larger quantities of coal by borehole drilling.
This coal will be used to provide representative samples to our potential UK and European steel customers, allowing them to test how WCM coal would perform in their own coke ovens.
For he's a jolly good fellow!
WCM's CEO, Mark Kirkbride, was recently awarded a Fellowship of The Institute of Materials, Minerals and Mining (FIMMM), in recognition of hisachievements over the last 25-years.
This prestigious title is only awarded to those who have made a significant contribution within the materials, minerals or mining industries. Mark hopes to inspire and support other members in their career progression.
Q&A Recent Questions 
I applied for one of the future jobs some time ago, will you still be keeping my application on file?
WCM currently still have all of the1600+ applications on file. An email will be sent to all those pre-registered for employment to ask them to re-confirm that they still wish WCM to hold their data in line with new GDPR regulations. Those who do not respond will unfortunately have to be deleted from our system.
Where will you be advertising  jobs when the mine opens and what skills will be required? Also will you be taking on school leavers?Priority will be given to those applicants that have already pre-registered interest. Any roles not successfully filled through this process will be advertised on our website and social media platforms. There will be roles for a variety of skills and levels of experience from skilled to semi-skilled and up to 50 apprenticeship roles whichwould be ideal for school leavers.
General Data Protection Regulation (GDPR)
As an organisation, WCM takes data security of its employees and those registered for updates, employment and supply chain information very seriously. WCM never shares data and is currently reviewing all of its internal management processes to ensure that it is fully compliant with the new GDPR legislation due to come in to effect on 25th May 2018.
Over the course of the next few weeks all those registered for WCM updates will receive an email asking them to re-register. A reminder will be sent to those who have not responded prior to being unsubscribed.
Progress Report
WCM is continuing to work closely with Cumbria County Council towards a planning committee hearing in Spring 2018. Further additional information has been submitted
in order to answer questions raised by statutory consultees.
This is standard practice for a planning application of this scale. Until a positive planning determination is achieved, WCM is unable to progress further with the next phase of the recruitment drive or supply chain tender process.
Talk To Us
WCM welcomes any further comments and feedback that you may have by email, post or telephone.
http://www.westcumbriamining.com/
Share It: