BBC Festival Weaves its Way to Success at The Beacon Museum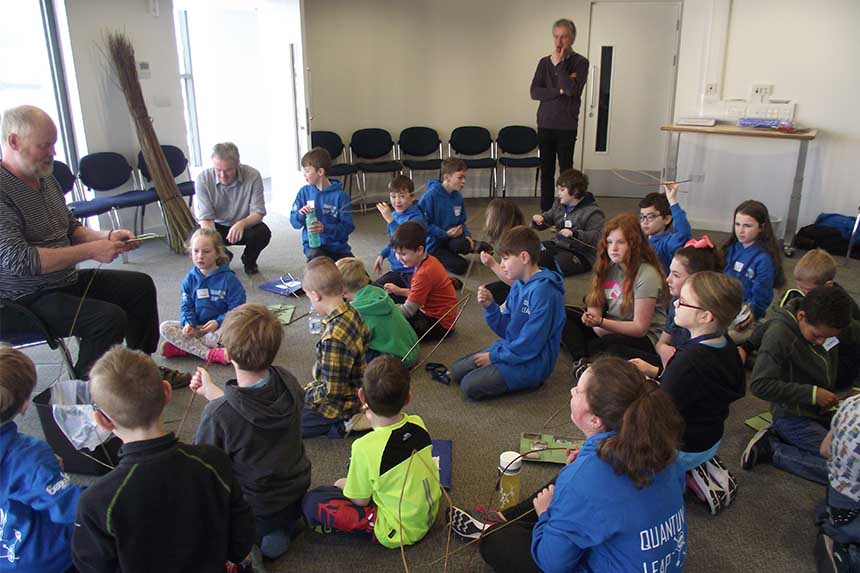 Families brought the stories of Viking settlers to life in willow at The Beacon Museum recently.
As part of the BBC Civilisations Festival, local artisan Phil Bradley helped participants weave fish baskets and willow fish ornaments that will form a display at the museum in coming months.
Funded by the Art Fund, the sessions were designed to bring the story of local Norse settlers to life, as participants engaged with the ancient craft form.
The Beacon's learning officer Alan Gillon said: "The BBC Civilisations project tied in to the television series currently airing on BBC 2. The series highlights the importance of art and culture to developing the ancient civilisations and their legacy today. These sessions were designed to uphold, in a small way, the artistic legacy of past cultures such as the Norse."
The museum's Quantum Leap club also took part in the willow weaving. Twenty-four children created ornamental fish that will go towards their own exhibition in 2019.
Locals can still participate in the Civilisations festival with a free Norse word game currently live on The Beacon Museum website. Players can submit their own Viking 'kenning' or metaphor, which will be used in the museum's Norse display. Visit thebeacon-whitehaven.co.uk for more information.
Share It: