Sedbergh Rugby Players Create History on the Pitch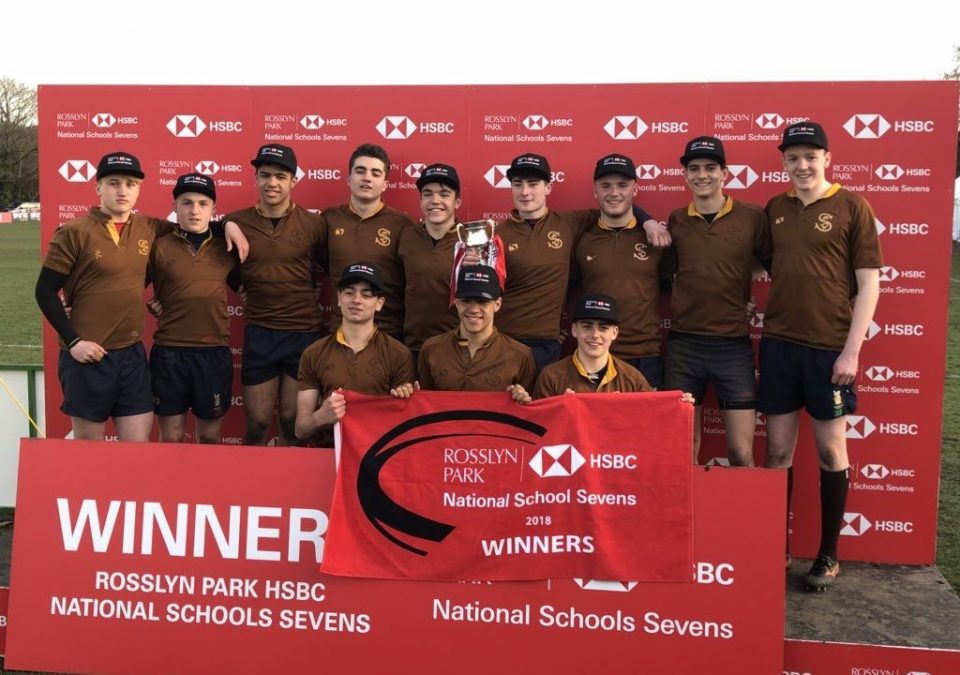 Sedbergh School 1st XV has won the Daily Mail 15-a-side League, the Rosslyn Park National Schools Rugby Sevens Championship and the Army Super-Tens National Championship.
This was an exceptional year even by the high standards and traditions of Sedbergh rugby. On top of three national championship wins, 13 players represented their country at U17 or U18 level with skipper Cameron Redpath being selected to represent England in the U20 team. The School's U16 team also enjoyed an unbeaten rugby sevens season and won the U16 Rosslyn Park Rugby Sevens Championship.
At Rosslyn Park the senior team started in a demanding group which included current Academy Champions, Hartpury. At the end of the first day the Sedbergh team progressed undefeated to the early stages of the knockout competition, winning against St Joseph's & Sherborne. Harrow provided the tightest game of the day and eventually ran out winners with the last kick of the game. Despite this, Sedbergh progressed to the semi-finals on points difference and drew Kirkham in a northern derby. They proved too strong for their local rivals, setting up a national against the much-fancied Cranleigh School who were competing for their third cup win in a row at Rosslyn Park.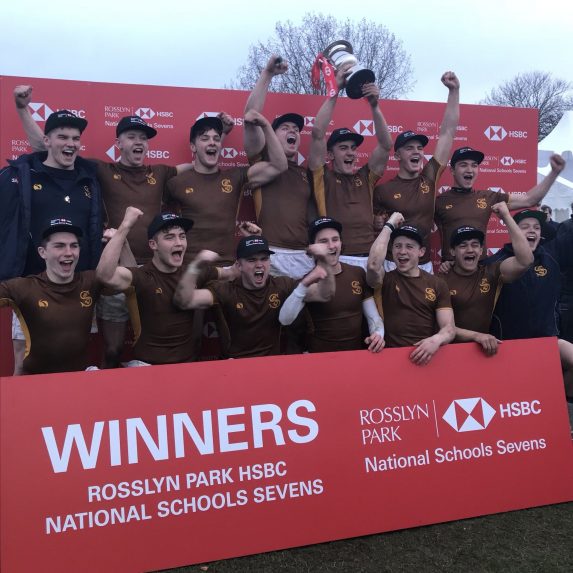 After an initial score by Cranleigh, Sedbergh responded with pace and width to score three tries in succession giving a half-time score of 21-5. The second half saw Sedbergh under pressure for long passages of play but only in the final minute did Cranleigh cross the line to bring the score to 21-12. In the final moments of the match, Redpath collected the ball from the restart and ran 70 metres to secure a final try and win the National Championship, 26-12.
From Rosslyn Park the team reassembled at home two days later for the National Super-Tens Championship sponsored by the Army and supported by the Yorkshire Regiment.
Wins over Abingdon, Barnard Castle, Seaford and Stamford placed the home team in the cup competition on Day Two. Competitive matches against RGS High Wycombe and Kirkham led to a thrilling final against Brighton College. Brighton took an early lead which was answered by two tries from Sedbergh, both converted. The second half performance was all grit & determination as Sedbergh dug deep to defend a narrow lead from an assertive Brighton who eventually touched down with five minutes remaining but failed to convert leaving Sedbergh with a two-point margin. Sedbergh won a lineout on their own line and a composed attacking set around the ruck ran out the last few seconds until Redpath kicked the ball dead to win the match, take the Super-Tens Championship and make history by winning the triple crown of School rugby.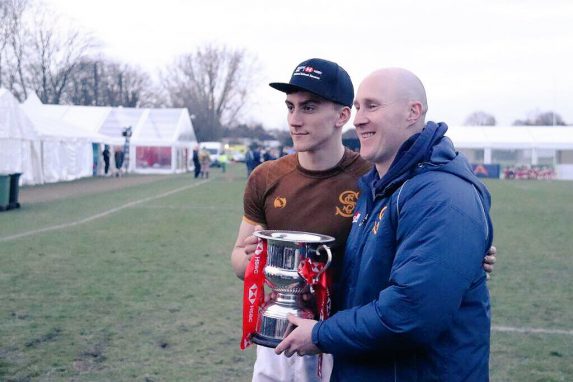 Director of Rugby at Sedbergh and the winning team's coach, Simon Mulholland, described the team as "a very special group of boys who have put their hearts and souls into the game and played for each other like no other team."
He said: "They have raised the bar in Sedbergh and school rugby showing us all the standards that can be reached and have left a legacy which others will seek to emulate."
Headmaster. Andrew Fleck, said: "I could not be more delighted for Simon, his coaches and staff, the players and their supporters who have followed them to every match. It will be a season none of us will ever forget and we are immensely proud of what these young men have achieved."
Share It: