Railway Experts On Call At Beacon's Saturday Sessions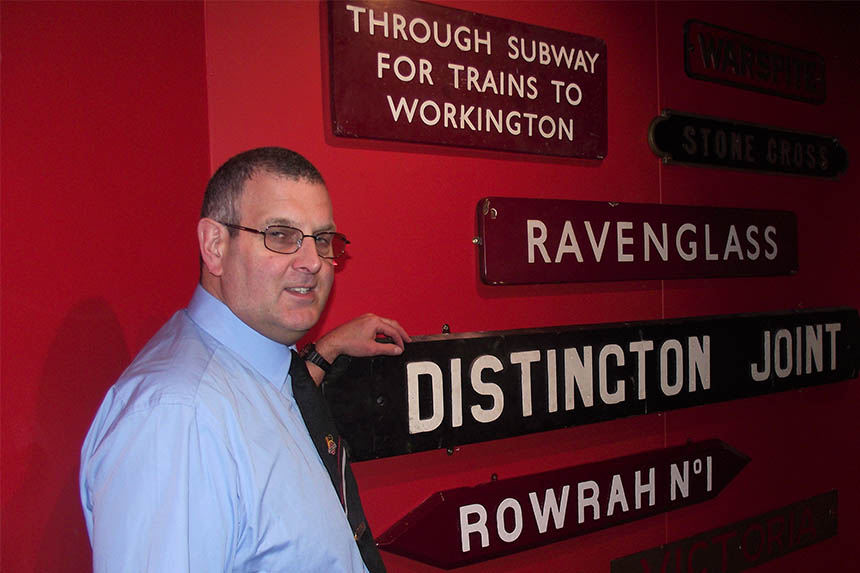 Train enthusiasts descended upon Whitehaven last weekend for the first of many open sessions at the Beacon Museum with experts from the railways community.
Every Saturday during the exhibition Peter Rooke of the West Cumberland Railway Museum, and Allan Beck of the Derwent Railway Society, will be on hand to talk about the history of the local routes and locomotives featured in the exhibition, Waggonways to Whitehaven: West Cumbria on Rails.
Mr Rooke said: "We brought this exhibition together in conjunction with the Beacon Museum and it really does bring together many strands of local railway history to tell a much wider story.
"It's nice to see these artefacts back in the public eye in a museum, but I equally wish that the items were still in public use on our railways.
Allan Beck added: "There really is something for all the family in this wonderful exhibition. We have had five-year-olds coming in who are experts in model railways, and 85-year-olds who still remember many of the old routes in operation."
The exhibition also features a huge map of the old Whitehaven to Kirkland mineral route, created as part of the Tracks of the Ironmasters project by Sustrans.
The Beacon Museum's development manager, Alan Irwin, said: "We wanted to inspire people to get out and explore the old routes and engage with local history first-hand. There is so much more to be discovered beyond this exhibition."
Saturday sessions continue at the Beacon Museum with the experts on hand every Saturday between 1 and 4pm until June 2. Copeland residents can get free entry during this time by registering for a free Copeland Pass.
If you would like to know more about the exhibition, the Saturday talks or the Copeland Pass, please call the Beacon Museum on 01946 592302.
https://thebeacon-whitehaven.co.uk/
Share It: