New Voyage for Whitehaven as Tall Ship Makes Town its Next Port of Call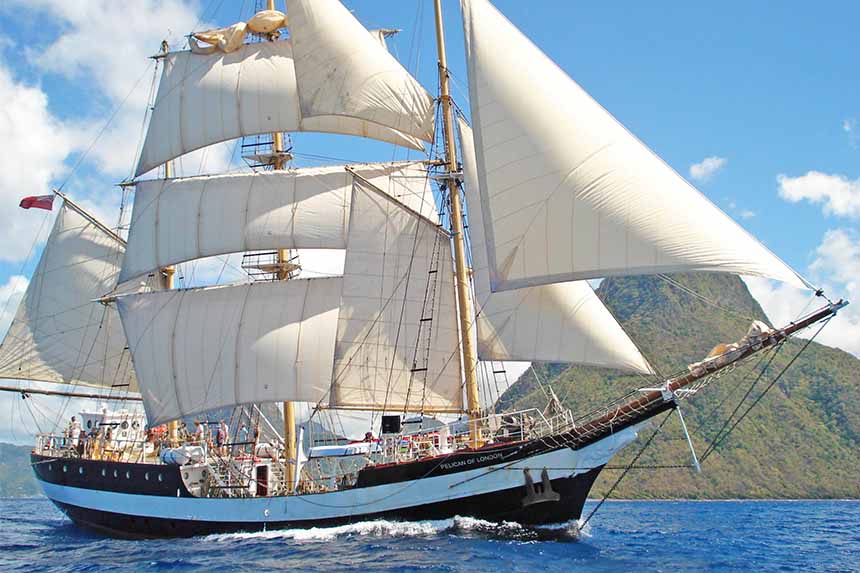 The town is about to embark on a new adventure as the Tall Ship Pelican prepares to dock in Whitehaven harbour.
The arrival of a magnificent tall ship in Whitehaven harbour will make waves over the Easter weekend and it is set to become a regular appearance. Originally named 'Le pelican', the ship was built in 1948 as a fishing trawler in the Arctic. She was later sold to Norway and used for smuggling. When the owner went to prison the ship was confiscated by officials and remained in Norway until 1995, when she was purchased for restoration. 12 years later Pelican took her first voyage as a training ship.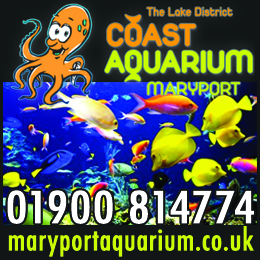 Tall Ship Pelican is now owned and operated by Adventure under Sail, a charity supporting the development of young people through sail training. Since taking on Pelican, the organisation have worked with over 300 young people, taking them on voyages to grow as individuals and learn vital life skills to improve their future.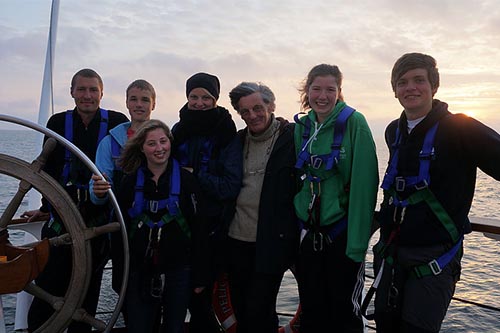 The concept is relatively unknown here in the UK, but in Northern Europe, countries such as Norway have their own tall ships for training young people, Adventure under Sail CEO, Adrian Ragbourne explained: "They are way ahead of us in terms of innovative ways of developing young people, particularly social skills and preparing them for a future."
He added: "It's about transforming their life from where they were before they came on board to where they are when they leave. To get them thinking 'I can do anything I want if I set my mind to it.' We then work with other providers to organise the next steps."
The project is primarily aimed at young people aged 16 – 24 and not in employment, education or training (NEET), but they have taken onboard people in their 20s or 30s and also work with over 50s who may be suffering from anxiety and isolation.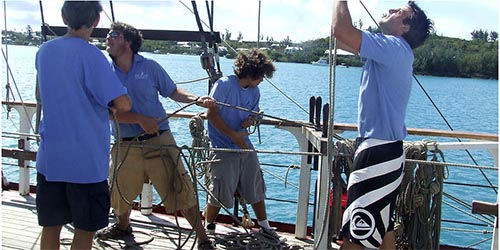 The experience of being at sea – a typical voyage lasts for five days – with no electronics or home comforts, forces the participants out of their natural habitat. The crew have to work as a team to cover all aspects including sailing, maintenance, cooking, health and hygiene, navigation and even engineering work. They learn to focus their capabilities, communication skills and above all, how to follow instructions – because if they don't, lives are at risk.
Adventure under Sail have teamed up with Copeland Borough Council and Disruptieve to bring the organisation to Whitehaven, where young people from Copeland and further afield in Cumbria will benefit. Tall Ship Pelican will make Whitehaven its new home, with voyages setting sail for the Isle of Man, Dublin and Belfast, leaving from and returning to the harbour. And while the ship's objective is to be a training vessel rather than a tourism attraction, she draws huge crowds wherever she docks.
Copeland Mayor, Mike Starkie, said: "The permanent arrival of the Pelican is a major coup for Whitehaven and I know it will be a popular addition to our tourist offer. But in addition to being a tourist attraction, the Pelican and the Adventure under Sail will offer unique training experiences for young people who will spend time onboard and on land learning encouraging life skills in a fun and encouraging environment."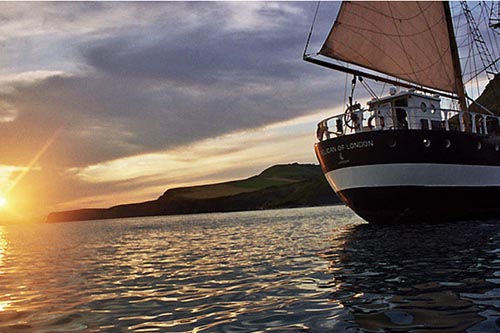 Adrian also wants to cultivate this relationship with the town, he explained: "Giving support to the community, getting local businesses involved, using suppliers and hopefully getting local trades involved in the work we need doing, is critical and really helps us."
Adrian added: "The one thing about this area is that it embraces the maritime sector, there's a recognition that there is so much history. The potential here is huge, the building blocks are in place and we want to be part of that."
Harbouring a rich maritime past and the potential for a thriving future, it's only fitting that the Pelican would make Whitehaven its next port of call.
For more information visit www.adventureundersail.com
Share It: