Experience Allerdale Like Never Before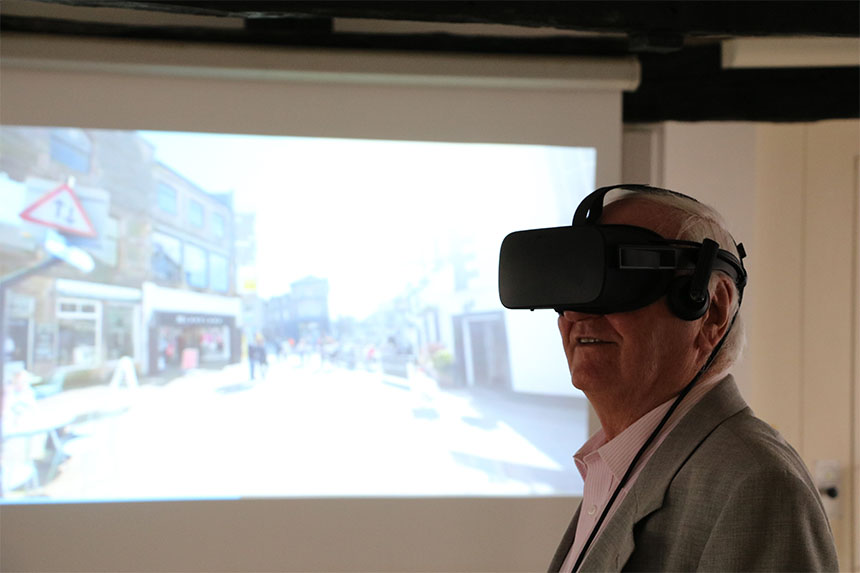 Visitors and residents will soon be able to experience Allerdale's best attractions from their own homes – anywhere in the world!  
Allerdale Borough Council has been awarded funding to create 20 virtual reality and seven promotional videos to support its tourism strategy.  
The £53,000 project is being funded by the European Agricultural Fund for Rural Development's LEADER programme and the money will go towards the development costs of the videos and the purchase of of virtual reality headsets.  
Using the latest technology, the videos will give a taster of the experiences and activities available across Allerdale. Whilst the final video list has yet to be agreed, the videos will showcase a range of exciting things to do in Allerdale including cycling along the Solway Coast and visiting the fells.   
The videos and software will be made available to the public in tourist information centres across the borough, at travel shows and events, and available to download on the new tourism-focused  visitor website, which is due to be launched soon.   
Councillor Bill Jefferson, Executive Member with responsibility for Tourism and Culture, said: "This is a really exciting project desinged to put Allerdale even more firmly on the tourism map. Few local authorities in the World, can claim such a rich natural and cultural heritage as Allerdale – boasting two UNESCO World Heritage Sites and an Area of Outstanding Natural Beauty as well as over 20 Conservation Areas. We have the finest of the Lake District's lakes and fells, a wide variety of historic towns, and a wonderful coastline.
Many people will know the area – having climbed Skiddaw, or taken a trip on Derwent Water. But we want to showcase all the attractions of Allerdale and this video project will go some way to help us do that."
Joe Broomfield, Town Centre Area Manager for Allerdale Borough Council, secured the funding and will oversee the development of the videos: 'It's been great to be able to secure LEADER funding at a rate of 100% for this project. Allerdale has a huge amount to offer prospective visitors and this project will highlight attractions in the less well-known tourism areas, as well as promote areas such as Keswick to an international market. The use of emerging VR technologies should appeal to younger visitors, which Allerdale currently attracts fewer of compared to the national average."  
Fluid Productions, which is based in Cockermouth, has been selected to create the videos through a tender process. The Council is aiming to launch the completed project by the end of the year.
Share It: