Local Superheroes Raise Over £11,500 for CFM Cash for Kids Superhero Day!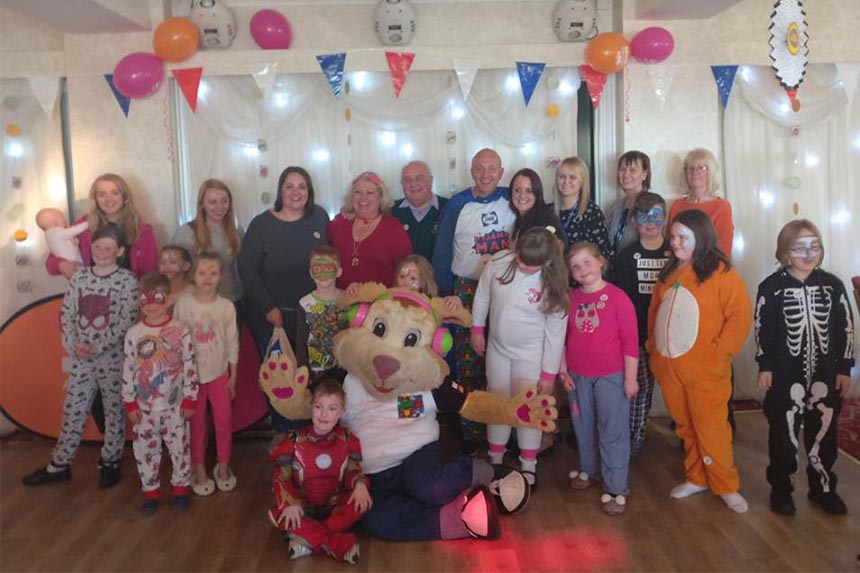 Last Friday, CFM's airwaves were dedicated to Cash for Kids Superhero Day, the second biggest fundraiser hosted by the local charity, after Mission Christmas, aiming to raise thousands of pounds for local disadvantaged children.
Along with their main partner Sealy UK, CFM's Cash for Kids recruited local businesses, schools, cafés, banks, community centres, hair dressers, restaurants and more to do something Superhero themed in aid of the charity. So, without fail, on Friday 4th May, thousands of local people put on their capes, dusted off their super boots and did something spectacular to help achieve the hugely successful amount fundraised.
Superhero 'Pyjamaman' also known as Robbie Dee, Breakfast presenter on CFM, dropped in to local schools and businesses, broadcasting live on air all day, to find out what exciting things people were up to. From dressing up to baking cakes, waxing legs and running marathons…the local people of Cumbria and South West Scotland really pulled out all of the stops to be Superheroes for those children who need it most.
Pyjamaman ended up at Cash for Kids exciting Pyjama party at Hunday Manor, Workington, where Sealy UK announced their kind donation of £3,000 worth of brand new mattresses to some of the West Cumbria Young Carers. Ensuring that those children have the best possible night's rest to take on their challenging day to day lives caring for their parents or other close siblings.
Over £11,500 was raised on Superhero Day with almost £3,000 of this being donated by CFM listeners in their hopes to win the contents of the Supervan. Over £6,500 worth of tickets, hotel stays, days out, electrical items and cash were donated by amazing local businesses in order to increase funds raised in this exciting competition. The Supervan full of prizes was swept up by one worthy winner, Nicky Shilcock from Carlisle, for just a £5 donation.
Cash for Kids are hugely grateful for everyone who showed their real Superpowers on the day and got involved. The charity will now put plans in motion to grant the raised funds to local community projects for local disadvantaged children, individual children suffering with disabilities and helping to provide other local children's charities and respite care homes with vital life enhancing equipment.
You can see which local projects have been supported by CFM Cash for Kids previously and find out more about Superhero Day on their website – www.cfmradio.co.uk/cashforkids
Share It: