The Wedding Warehouse,Carlisle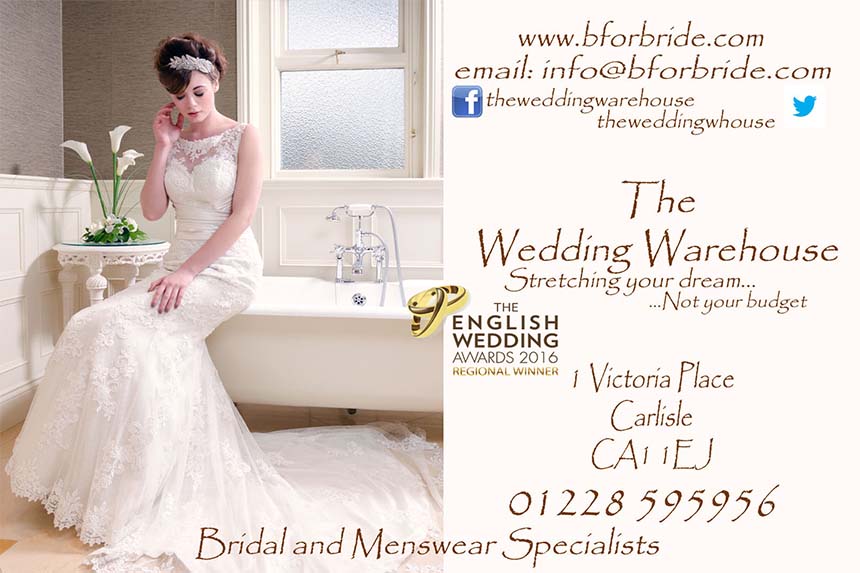 From all the wedding gowns in the world you can only choose one. We have an extensive selection of dresses in stock, many of them unique to The Wedding Warehouse, and we also stock a wide range of sizes from 1 to 34. Whatever your budget, we aim to find you the perfect dress.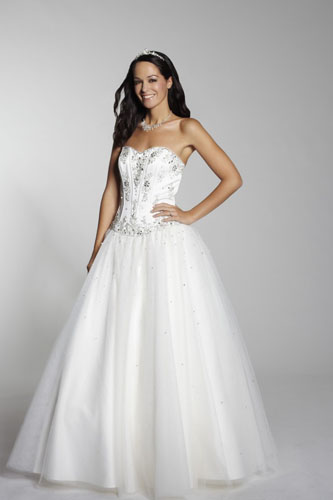 Unlike many of our competitors, I have designed and commissioned my own collection with some of the world's finest manufacturers. I've traveled throughout Europe and beyond to source the finest fabrics for this exquisite collection, which proudly sits alongside dresses from some of Europe's best known labels, yet remarkably we can still offer dresses from under £200. Finding the right dress takes time. Every customer is offered a one to one appointment with either myself or one of the girls to ensure that we can guide you through our collections personally. Choosing your gown is a fun experience and every bride is special. You'll probably need to see yourself in several dresses before you decide, and we'll give you plenty of time and hold your hand throughout the process to make sure that you make the perfect choice.
Each dress can be made individual, either by our designers at it's creation or by our dress making department in store. So you can really let your imagination or personality shine through on your wedding day. The Wedding Warehouse is an independent family business and it is my aim to make sure that we do everything we can to make every bride feel like a princess on her big day. I appreciate that a wedding is a big expense, and I have built my reputation by offering high quality, excellent service and unique designs , combined with real value for money. Our motto is "stretch your dream…not your budget" so whatever dress you choose I"ll be pleased to offer you a discount, without being asked. We also automatically offer our brides a discount on their accessories and their bridesmaids dresses. We really do our best to make the most of your big day.
The Wedding Warehouse
1 Victoria Place Carlisle CA1 1EJ
Tel: 01228 595956
Email: [email protected]
Share It: