Everything Weddings – Our Bridal Specaial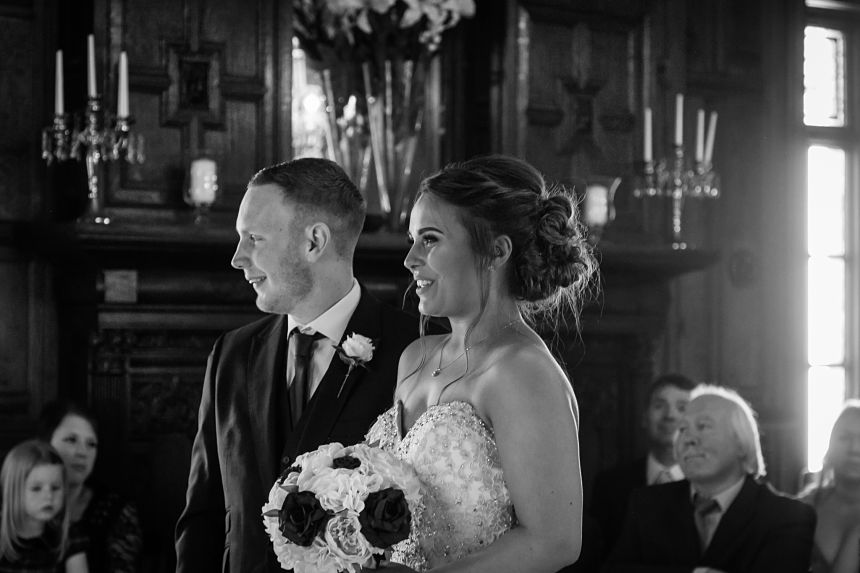 Photos courtesy of Kerry Clark 
Maybe it was a special bended knee moment on a romantic weekend in Paris or a surprise proposal as your partner produced a glittering diamond ring? 
It doesn't matter how it happened, you said yes and now you have your dream wedding to organise.  2020 is proving to be a big year for weddings because the new decade offers significant dates like the 20th of February which is 20/02/20.
There's an anything-goes attitude to modern weddings as people turn their backs on formal affairs and couples are tailoring weddings to suit their personalities.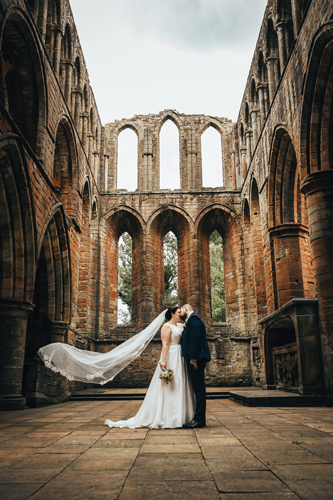 Take inspiration from the internet but you won't find all the answers online.  Sometimes you need help from a local expert, someone who has seen it all and has solutions for any problem the big day might throw at you.
The Dress
Couples are looking to keep costs down and make savings wherever they can but if we could offer one bit of advice, it is not to cut costs on your wedding dress. 
 Don't order online, it will ruin the experience of the bridal shop where you go in, have a glass of bubbly and try dresses on.  That's a big part of the build-up to your wedding and really is a once in a lifetime moment. Unfortunately, would-be brides use stores as a testing ground before buying online but if this trend continues the tough conditions on the High Street will force shop closures and a traditional part of a wedding will be lost.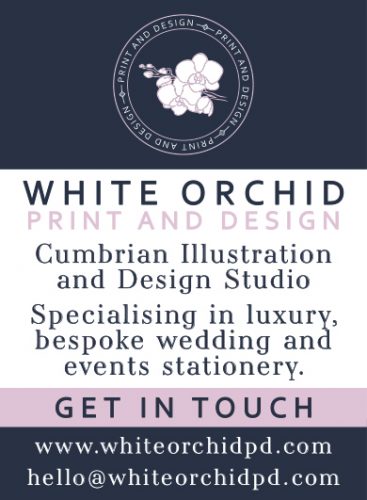 When it comes to shopping for your dress the sooner the better, 12 – 18 months is ideal because generally dresses are made to order and designers don't always keep stock in. 
Be open-minded: Brides usually have something in mind but it doesn't always suit them. Trust the assistants, they have the expertise and if they suggest something different, give it a go. 
BoHo is still in fashion and there's a trend towards fitted dresses and ball gowns made from floatier fabrics.  Your local retailer will normally offer a full fitting and alteration service and it doesn't matter if it's the bride or the mother of the bride… the option to make those last-minute alterations is essential.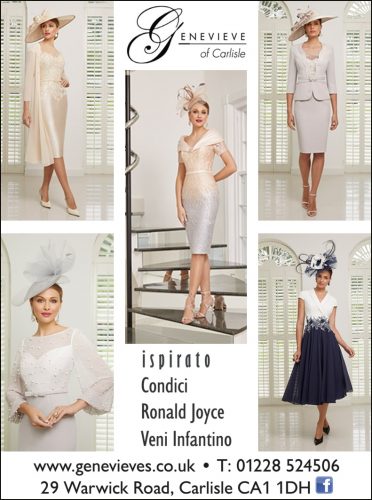 Mother Of The Bride Or Groom
Linda Smith runs Bron-ja of Wigton who specialise in dresses and accessories to the mothers of the bride or grooms.
"We spend a lot of time with our ladies when they come in, the average time is two hours and we look to find out their personalities and get an idea of what they want.  We'd rather customers are happy rather than getting home and wondering what they've done. Everyone that works in our shop has their own style so they offer a different perspective.
Some people want a big hat or fascinator while others just want a low key outfit.   It can be very venue dependent and a church wedding might be more structured with a jacket while a less formal wedding might require just a dress."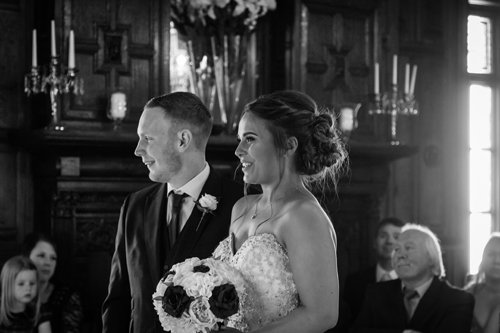 Susan Dowes from Genevieve agrees that the service and experience from your local retailer can't be beaten:  "If you go into a chain store the assistants are standing around chatting to each other and you don't get that personal service.  Some ladies have never been to a wedding before, they aren't used to getting dressed up and it can be quite daunting. With 30 years experience, I know my products and I know what labels will fit a different shaped body.  It's nice to be able to reassure our customers and point them in a direction they may never have considered  
Spring and summer collections are already in-store and will shift to the autumn collection between March and May.  Ladies will start coming in now and we are happy to store their dress here. We'd then recommend people come in 4 – 6 weeks before the wedding for the fitting."
Pastels will feature heavily in the fashions this year, along with silvers, pale pinks and greens.   The Bardot Collar is proving popular along with a fuller skirt and the royal family has led the way with this year's fashions so being unique can be tough.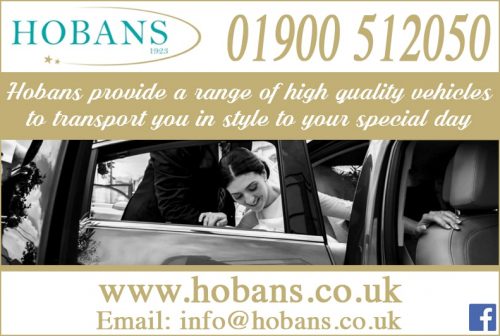 "Our outfits are not sold anywhere else," said Linda from Bron-ja.  "And we also have a diary so if anyone chooses an outfit with us we won't sell the same outfit for the same wedding."
From top to toe, both stores will help you find the perfect hat, fascinator, shoes, handbag, jewellery and accessories.
Flowers
Your choice of decorations is a fantastic way to stamp your personality on your wedding and Anne, from Bay Tree Florists, said it's important she knows what the customer has in mind:  "We want to build a picture of what people are looking for, so we'll ask about the dresses, colour scheme and venue and we can point out what works well together. Flowers can be alien to lots of people, it's not something they generally deal with and it's important to use a qualified florist.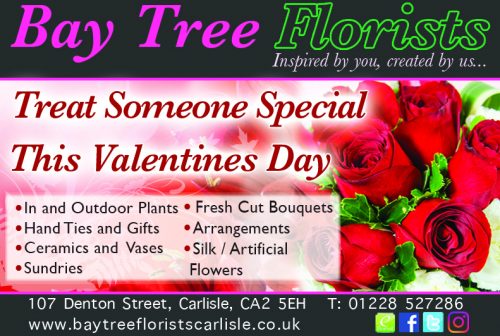 Using a local florist means your wedding flowers will be conditioned and are perfect for delivery on the big day.  I think you should speak to a florist about 8 months in advance, if not sooner, so if a bride doesn't have any idea what they want, they will have time to consider their options.  The trend is still casual and rustic with that country cottage type look. Foliage is still very big along with materials like lace and hessian, while berries are always very popular.
A good tip is to build up a scrapbook of ideas, even if it's on your mobile because it can be overwhelming when you start thinking about the bouquet, table centrepieces, buttonholes, dressing the room, and even the wedding cake, because using fresh flowers on the cake is very popular."
The Photographer
Wedding photographer Kerry Clark feels it's important to have a realistic idea what you're looking for first: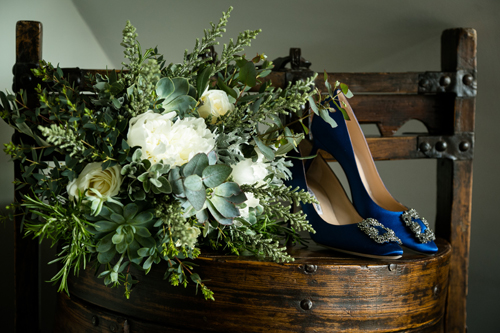 "Expectations can be overblown by things like Pinterest, where everything is perfect and staged for that one shot.  A real-life photographer has a lot going on and our job is to capture the day. Most brides have an idea what their wedding day should look like and I try and make that happen.
It's important to get a photographer with a good reputation.  Some couples want a student photographer because it's cheaper but you need someone with experience because the photographer comes across a lot of different situations and if you've never dealt with them before things could go wrong quite quickly.  Everything will fade over time but you are left with your photos and you want them to be perfect.
Ask to see as much work as possible from your potential photographer, you need to see multiple weddings.  The photographer should be in the top three things you book after the venue and the dress and I would say look to book them around 18 months before the wedding."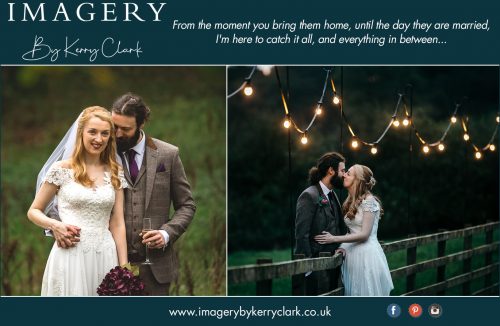 The Ring
The humble wedding ring has been an important part of the marriage ceremony for aeons.
It's an emblem of love, a symbol of devotion and an agreement between two people to love and cherish one another for the rest of their days.  The circular shape carries further symbolic meaning because the circle has no beginning or end. It's eternal, the way love should be.
The tradition is still strong today although fashions have changed:
"The trend is still very much for white gold and platinum," said Helen Dixon from J. O. Dixons Jewellers in Whitehaven.  "Ladies wedding rings tend to be quite narrow and can be inset with diamonds, while gents tend to go with a brushed finish.  But when it comes to engagement rings the classic single diamond is timeless."
You wear your ring every day so make it personal said Helen:  "Not everyone is aware we create bespoke designs but customers can tell me what they're looking for and I'll design it, work out a budget and make a unique ring for them."
Fultons Lakes Jewellery Works in Keswick specialise in Cumbrian bespoke and handmade rings created by Master Goldsmith Brian Fulton.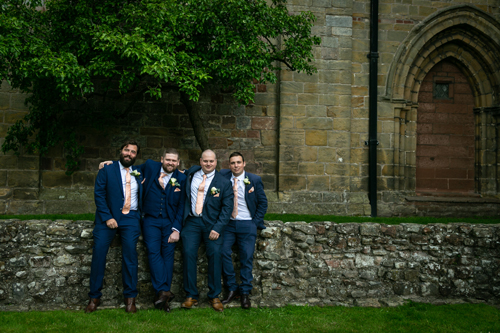 "Brian's work is of the highest quality," said Zoe Fulton.  "Everything is made on-site, we design and create all our own ranges and work with customers on ideas, budgets, timescales and bespoke designs.  They can be as involved as much as they want and it's Cumbrian made from start to finish which is very special.
Buying local and going bespoke doesn't have to mean expensive, we check our prices daily and are as competitive as anyone online.  We are happy to work with a family heirloom, so if you can't bear to be parted from your grandmother's ring we'll remodel it to suit you.  We're experts at finding unusual stones and offer a range of standard wedding bands for the budget-conscious too."
Your wedding day will pass but your ring stays with you.  It will be a reminder of a special moment that will rouse fond memories for many years to come.  Buying locally assures quality and it allows you to imprint your personality on an ancient tradition.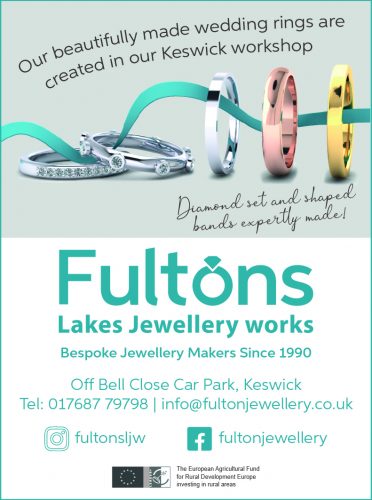 Both retailers recommend giving four to six weeks for bespoke designs.  
The Venue
We are lucky to live in one of the most beautiful parts of the country, so when it comes to choosing your wedding venue why not incorporate our magical landscape into your celebration?
Wonderful venues like Irton Hall and Hundith Hill are not only beautiful in their own right, they're also set amongst picturesque Lakeland scenery that will wow your guests.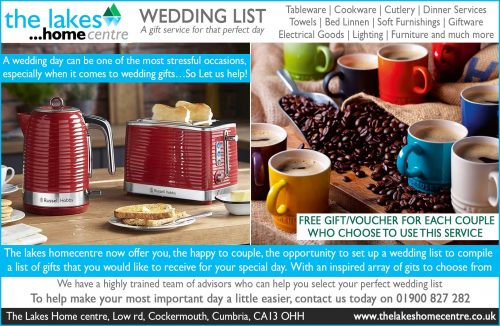 Both venues boast wonderfully manicured grounds and your photographer will be spoilt for choice.  Whether it's a tree-lined driveway, striking views, the gardens or grand indoor settings, you can create memories that will last a lifetime. 
Having a marriage license helps trim your budget by saving on transport and while both venues recommend booking 2 years to 18 months in advance, some out of season weddings only need three months.  General Manager of Irton Hall, Thomas Cottrell said if the date was available his team could organise a wedding with as little as a months notice:
"Although it might cause a bit too much stress for the prospective couple if they have a lot to organise," he admits.  "But we have a specialist team and the couple are free to leave it to us. Our purpose-built Grey Lady Suite is brand new and can hold up to 150 people seated or 200 for the evening.  It lends grandeur and elegance to any occasion.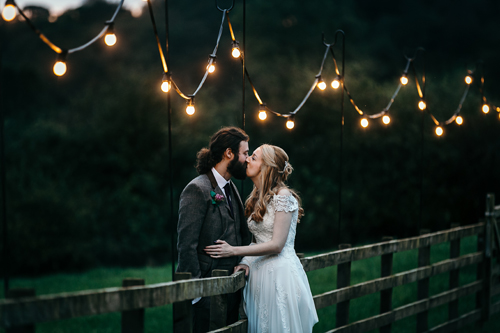 We have fifteen B&B rooms and 6 self-catering houses on-site which means we can sleep around 100 guests.  That saves on buses or taxis and people love the opportunity to stay here surrounded by the magnificent scenery."
Joanne from Hundith Hill said they have a 200 person function room and guests have full use of the manicured grounds:  "We have fantastic views looking down the Lorton valley that are simply stunning. We have two wedding coordinators that can go through everything with the couple to create their bespoke wedding.
We offer comfortable and stylish accommodation for you and your guests too and our fabulous Bridal Suite is complimentary if you hold your day and evening receptions here."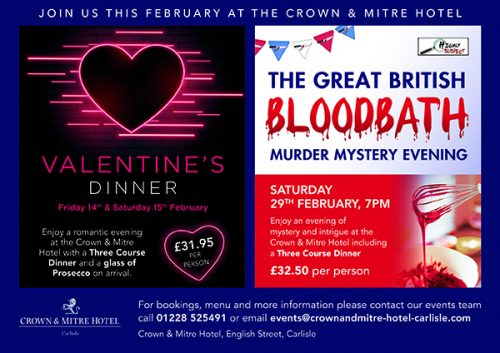 Both venues work closely with the couple who can be as involved as they like, or they can leave the details like table decorations to menus and accommodation to transportation to the experts.
Some couples might be city through and through, Rebecca Murray is the events coordinator at the Crown and Mitre in the centre of Carlisle and she knows the choice of venue really sets the tone of your wedding:  "We've got a swimming pool onsite so everyone can stay the night before and take time out before the big day. Our city-centre location means all the amenities are on hand, so if you need anything last minute there won't be a frantic drive to find the right shop.
We also offer a wedding in a box, which is an all in one package perfect for couples who want to enjoy a stress-free wedding."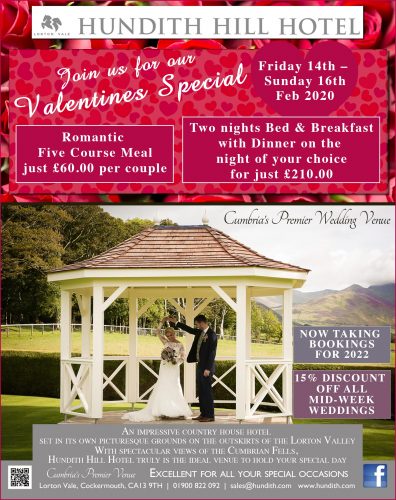 Whether it's town our country, it's your wedding day and it's your chance to make it all about you.  
You've now read the advice of the experts, so what are you waiting for?  Get out there and create your perfect day. We've included a list of local  Wedding Fayres if you need further inspiration and if you keep scrolling you'll see our handy timeline which will help take the stress out of your big day.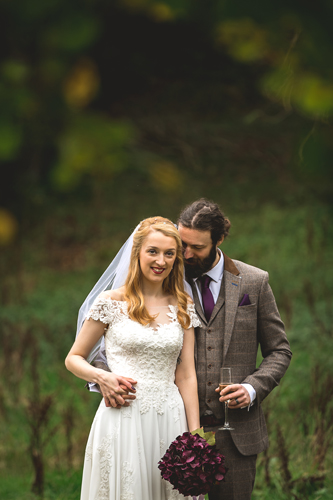 February
16th:  Armathwaite Hall Wedding Fayre, Armathwaite Hall Hotel and Spa · Keswick
26th: Wedding Fayre and Fashion Show, Washington Central Hotel · Workington
March
1st: Irton Hall hosts their wedding fayre from 12- 3 in the Lady Grey Suite.
Hundith Hill Hotel will host their wedding fayre in March, check for details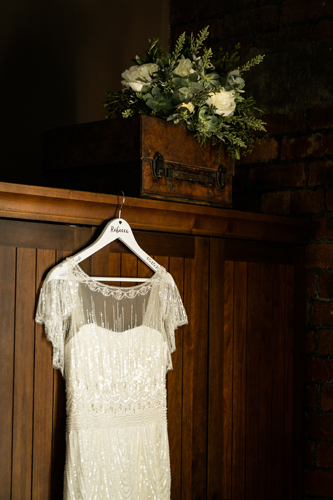 Just got engaged? Congratulations! Now there's just the small matter of planning the happiest day of your life. No big deal, right?  We asked a professional wedding planner what you need to do, and when, to ensure your big day goes without a hitch.
 12 – 18 Months Before The Wedding
Set a budget
Book your reception venue and ceremony location
Research potential wedding services and suppliers – photographer, florist, invitations, cake, decor, music, hair and makeup
Decide what type of entertainment you want
Research options for your venue and ceremony decor, marquee, etc
Start your wedding dress search
Send Save the Date cards
Book band and/or DJ for reception
8-10 Months
Research and reserve accommodations for guests
Book honeymoon – flights and accommodation
Order wedding cake
Organise a hair trial and book hairdresser
Organise a makeup trial and book a makeup artist

6 – 8 Months
Meet with your florist to discuss options
Ensure passports are in date for honeymoon
Start planning hen and/or stag parties
 4 – 6 Months
Choose bridesmaids' dresses
Choose and order wedding invitations & stationery
Shop for a groom's suit or rent formalwear
Organise the legalities and decide on prayers, readings and music for ceremony booklets
Organise wedding transport
Start gathering addresses for the guest list – create a spreadsheet for RSVPs
2 – 3 Months
Send invitations to guests
Attend dress fittings
Choose and order wedding rings
Buy shoes, accessories, hair-pieces, bow ties, etc.  
Organise outfits for flower girls or page boys
Have a menu tasting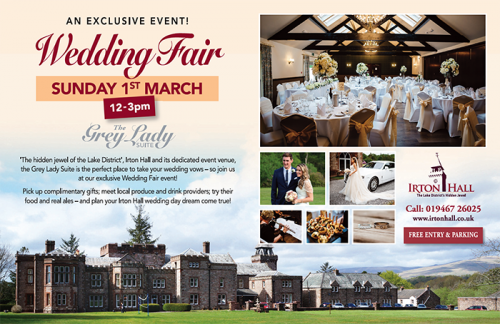 4 Weeks
Final wedding dress fitting
Make any last-minute adjustments with suppliers
Review the final RSVP list
 2 Weeks
Give venue final guest headcount
Create a table plan
 1 Week
Print place cards
Get a manicure, massage, waxing and all your preening and prep
Do full wedding dress rehearsal from underwear to veil
Pack an overnight bag for the reception
Pack for the honeymoon
 2 – 3 Days
Groom – final fitting and pick up your formalwear
Print off a sheet with the running order for the day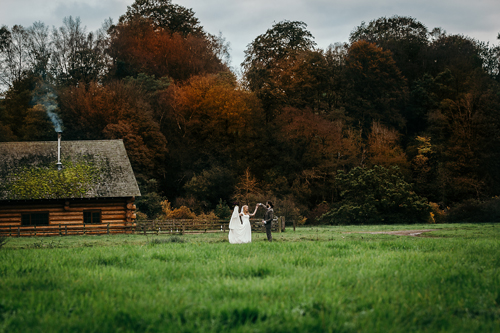 The Day Before
Drop off place cards, table cards, menus, favours, table plan
Ensure the cake is on track to be delivered to the reception venue
Rehearse ceremony to iron out details.
Get a good night's rest
The Wedding Day
Flowers delivered to where the bride is getting ready – buttonholes may need to be brought
Give wedding bands to the best man to hold during the ceremony
After the Wedding
Write and send thank-you notes to gift-bearing guests and vendors who were especially helpful.
Collect your marriage certificate
Go on honeymoon
Live happily ever after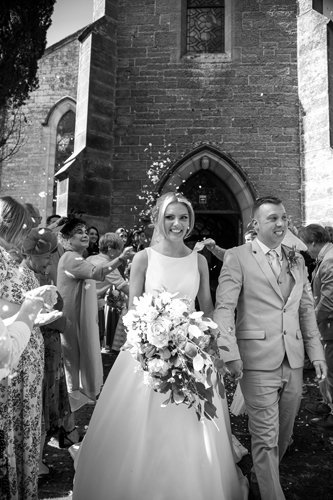 Share It: