Sedbergh School Goes Global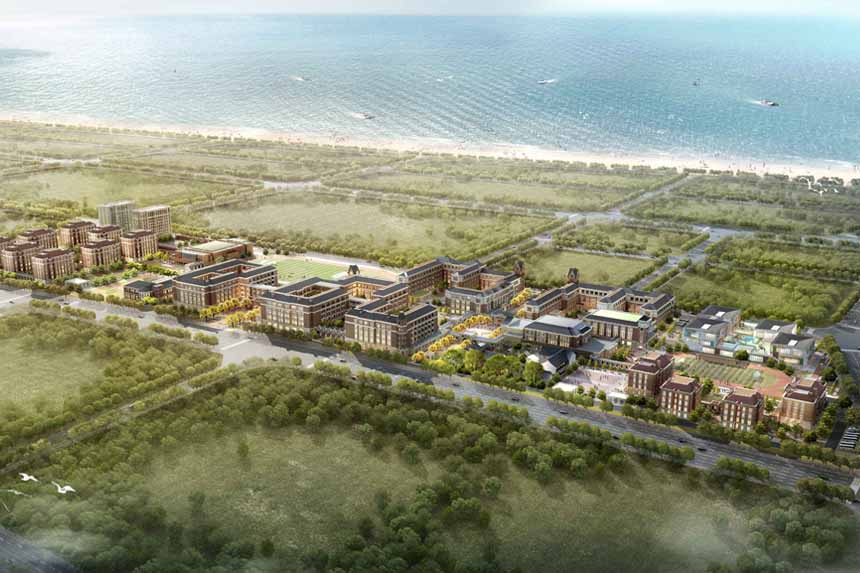 Five hundred years of educational history is about to embark on a new initiative as Sedbergh School in Cumbria supports the opening and operation of the Rong Qiao –Sedbergh School in Fuzhou, China.
Sedbergh School International Limited will advise the Rong Qiao Group who will build, own and operate the Rong Qiao Sedbergh School. The Rong Qiao Group is a family owned business with interests in agriculture, manufacturing, technology and service industries in south-east China and Indonesia. Rong Qiao already operate the prestigious Jakarta Nanyang International School in Jakarta and five award-winning kindergartens in Fuzhou.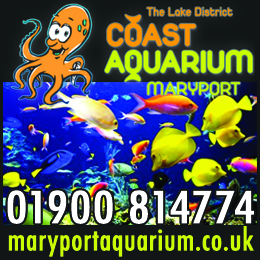 Headmaster of Sedbergh, Andrew Fleck, said: "We are excited by the prospect of working with the Rong Qiao Group and proud that Sedbergh's unique brand of education has been recognised by such an influential organisation in China."
The Rong Qiao Sedbergh School will be located in Binhai New City in Changle. Binhai New City is a national-level high-tech development area within the Free-Trade Zone of Fuzhou and just 50 minutes from Fuzhou city centre.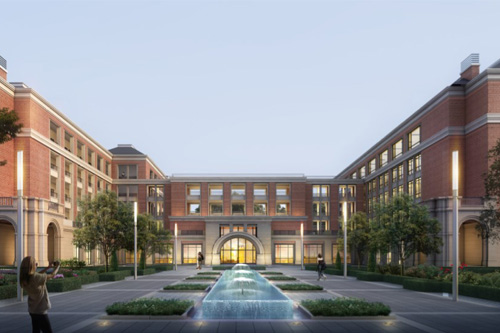 The school site is 16 hectares and each phase of education will have dedicated facilities which will include classrooms, a library, science laboratories, art and technology facilities, administration and will have access to indoor stadiums, swimming pools, theatres and playgrounds. Chinese Culture will be taught in a dedicated centre. The total construction area will be 120,000 ㎡ providing for a maximum of 2,700 pupils.
Sedbergh School International Limited will provide particular guidance on the provision of boarding school education for children from the age of six onwards. The new school's position, just 10 minutes from Fuzhou-Changle International Airport will enable it to act as an educational hub for Fujian Province and beyond.
Rong Qiao Sedbergh School will offer the Chinese core curriculum supported by the traditional British IGCSE and A level curriculum. A wide range of extra-curricular sporting, artistic and cultural activities will supplement the formal curriculum.
Construction work is on schedule for a Phase 1 opening of the kindergarten and Prep School in September 2018.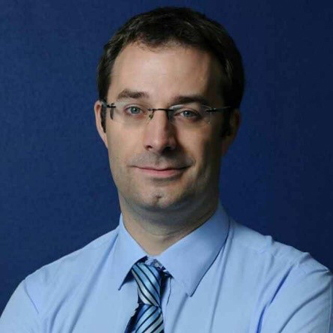 The new school will be led by Mr Olly Wells who was previously the founding Headteacher of Oxford International College, Changzhou. Teaching and support staff are being appointed and pupil enrolment is ongoing.
Andrew Fleck added: "It is an extremely exciting project run by talented people who are determined to create an outstanding School. We are delighted to be working with them and look forward to the opening of the School in September."
As a result of this announcement, Sedbergh has announced an additional International Summer Programme, specialising in providing overseas students with the level of English and study skills required for life in a British Boarding School environment.
The programme runs from 7 – 21 August 2018. For further information please contact [email protected]
Share It: